I'm sure we all have those recipes that have been passed down from our moms or grandmas.  For me, when I make these I am taken back in time to when I would come home smelling it cooking, or helping in the kitchen to make it.  I love that feeling!  Just this week I made one of these – Goulash.  I know there are so many variations to this recipe out there, but this is the one I grew up on.  It is very simple and budget friendly, so I am sharing it with you today.
Goulash
1 1/2 lb. ground beef
2 cups pasta (I mostly use either macaroni or egg noodles, but really anything will work – except spaghetti)
Can of tomatoes (whole, diced, doesn't matter)
Can of tomato sauce
Green pepper
Onion
Salt and pepper to taste


Brown the ground beef.  Cook noodles.  Drain noodles.  Combine all ingredients and simmer.  The longer you let it simmer the more the flavors combine.  Sometimes I will put it in a baking dish, (sprinkle grated cheese – optional) on top and bake at 350 for 25 minutes.  I always add grated cheddar cheese at serving, but this is up to you.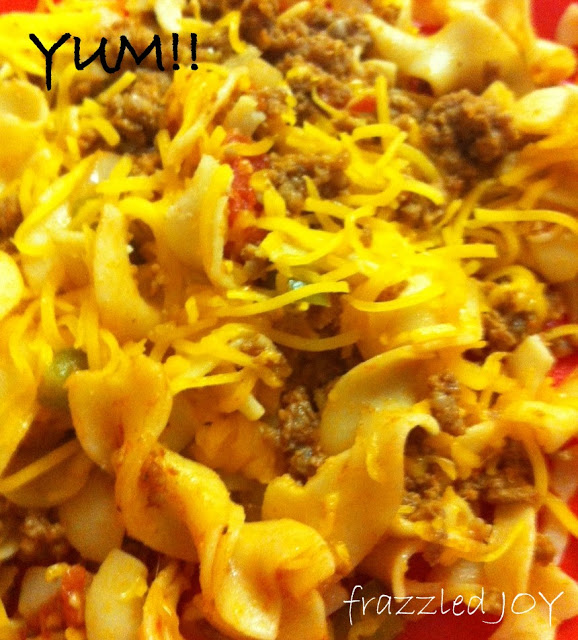 Like I said, easy and budget friendly.  Enjoy and have a blessed weekend!!