Hey there friends! How is it already time for an update?!? Seriously though this One Room Challenge is no joke! I love the community and I love the push to just get.it.done. Thanks to all my cheerleaders from last week – you made me feel like I wasn't crazy! 😉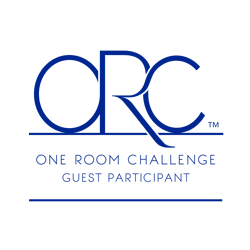 Last week I shared with you the horrible before of our master closet. A condition we have been living with for 15 years people. Today I would like to share with you some inspiration that I have found on the web and the direction I'm headed for pulling the look together in our closet.
Honestly the whole reason I decided to tackle this project was from following along with Melissa's closet makeover during the fall ORC.
It's just so beautiful and she and her hubby built all of it by themselves!
Another closet that had me at hello was this one from Christy at Confessions of a Serial Do-It-Yourselfer.
I love how she manages to pack so much useful storage into such a small space!
I toyed with the idea of doing some sort of painted wall treatment (maybe a stencil or something drawn) like these ladies, but honestly I just can't get enough of the crisp and clean white closets like these.
I think I've lived with so much chaos for so long that I am just ready for clean and bright! So, I'm gonna stay true to myself and keep it simple and white. 🙂
Here is my inspiration board for the room!!
If you have thought of a closet redo of your own, check out my pinterest page for these and even more great organizing and styling ideas!
Here's the progress we have made so far – cleaning out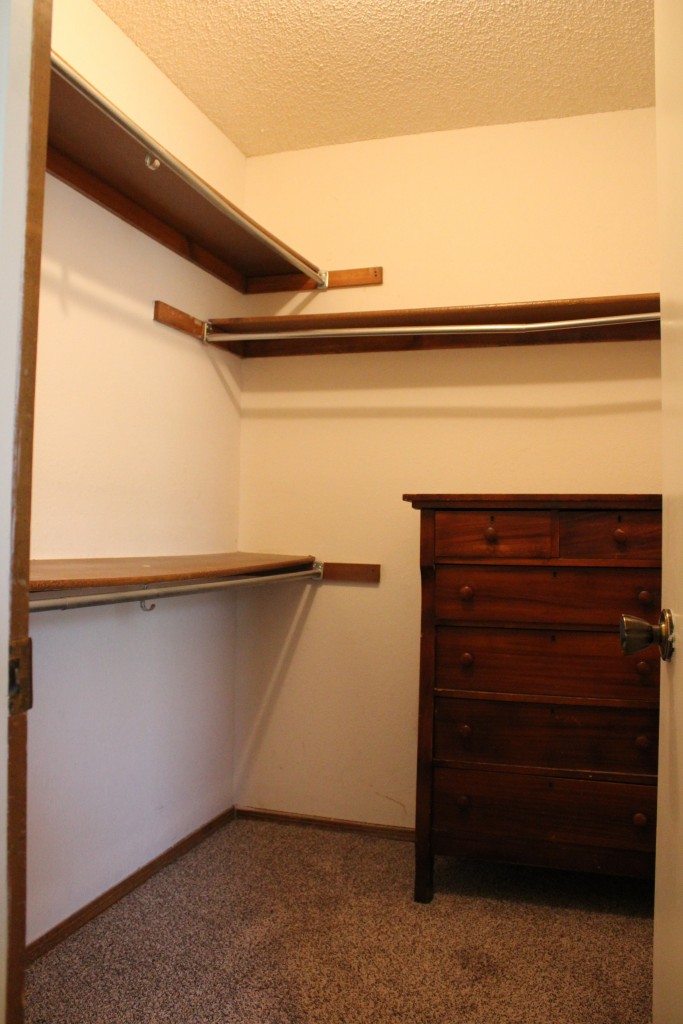 -demo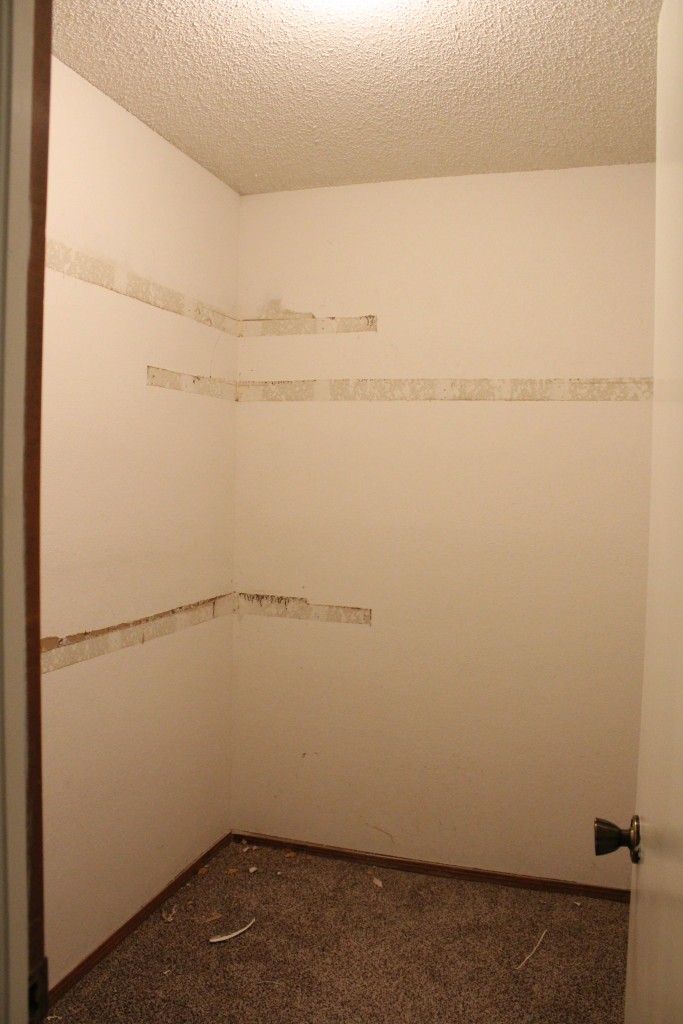 Oh, and in case you were wondering, here is the current state of the closet 😯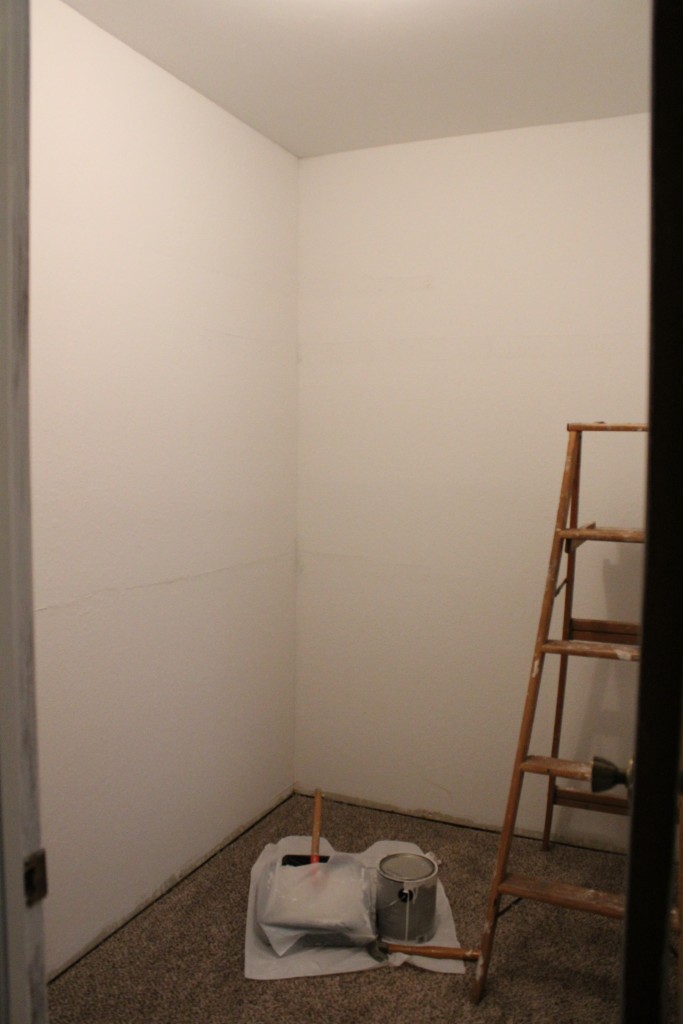 Lots of work still to do!! Hoping to get some serious building done this weekend, we shall see!! Don't forget to follow along on Instagram @frazzledjoy for all the behind the scenes goodness!! Be sure to head over to Calling It Home and check out what all the other participants have been up to this week. Also, if you want to see even more inspiration check out the featured designers who are participating in the challenge.
Need to catch up? Be sure to check out last week's post – One Room Challenge Kick Off


Linking up with One Room Challenge / The Inspiration Gallery / The Creative Circle / Thoughts of Home on Thursday / Link Party Palooza / That DIY Party / Tutorials & Tips Link Party / Inspire Me Monday / Show and Tell Link Party / Wow Us Wednesdays / Work It Wednesday