Well, high school graduation is over and we only have one more week of school before summer begins!! I'm not totally sure I'm ready for kids full-time yet, but I am ready for some slower mornings, and less busy schedules. How about you?? Are you ready??
Today I want to share with you how I made-over the lamps in our master bedroom update. I have to say this was one of my favorite projects in the room, and the one that had me waffling up to the very last day – no joke.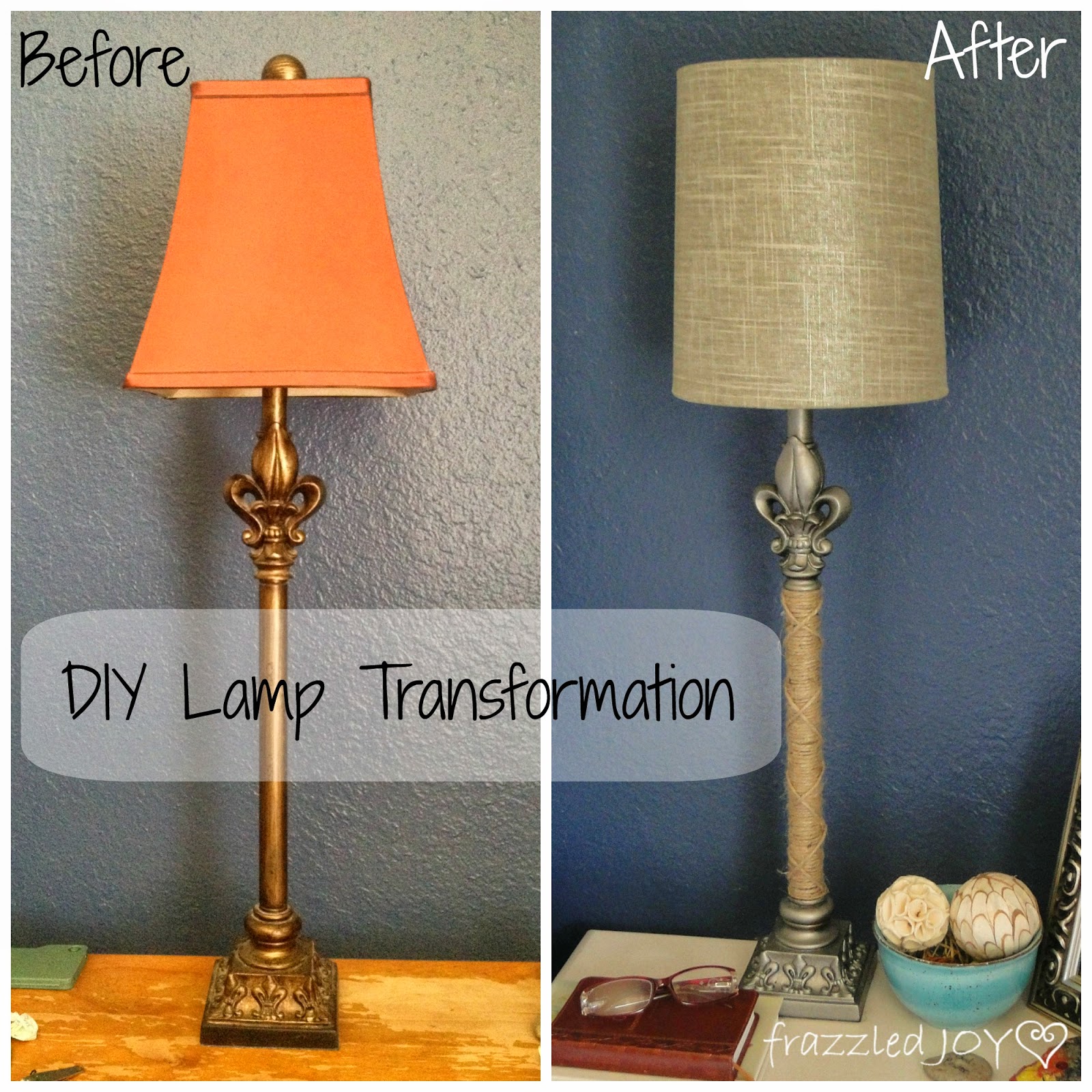 I liked a lot of things about these lamps. 1.) I already owned them. 2.) Thin profile. and 3.) Tall enough to be useful.
However, when I started making changes in the room I quickly realized that the coloring of the lamp and the shade were not going to work. I shopped around A.LOT. for other options, lamps and shades alike. And finally (like the day before the reveal) I decided to keep the lamp and modify it to better fit the room, and change up the shades. So I pulled out some metallic brushed nickel spray paint that I had in my garage (purchased for another project I never finished), and gave the lamp base and finial a quick coat.
Then, I used some jute (also on hand) and started wrapping the stem. Using a dot of hot glue here and there to make sure the rope stayed put. When I finished wrapping, I wanted a little more detail, so I made a diagonal pass around from top to bottom, and then another diagonal pass around from bottom to top which created this cool X pattern.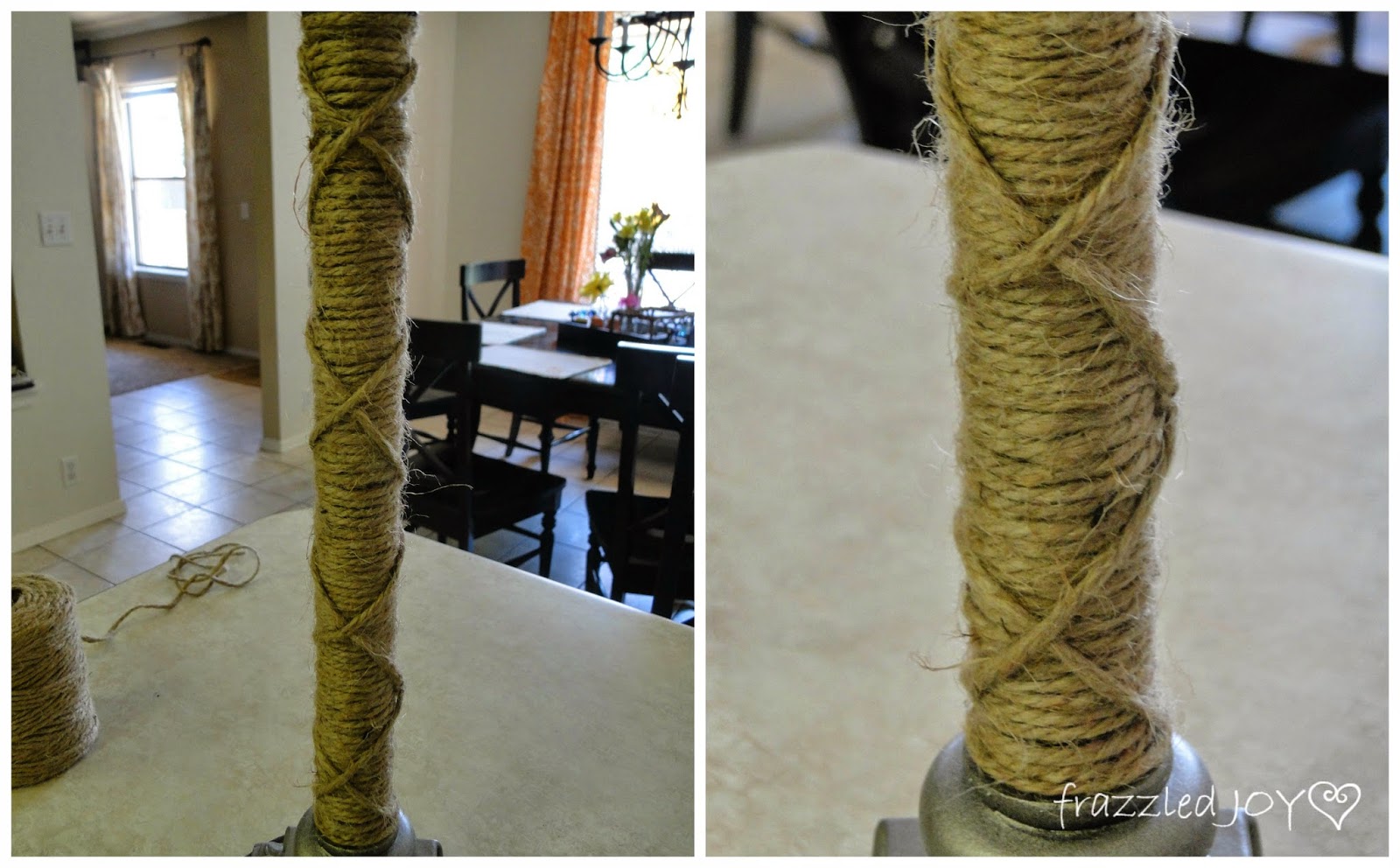 Happy with that, I moved on to the shades. These shades met all my criteria: height, skinny, color and price. I found them at Hobby Lobby and of course they were 50% off!! So, $20 for two shades, not bad.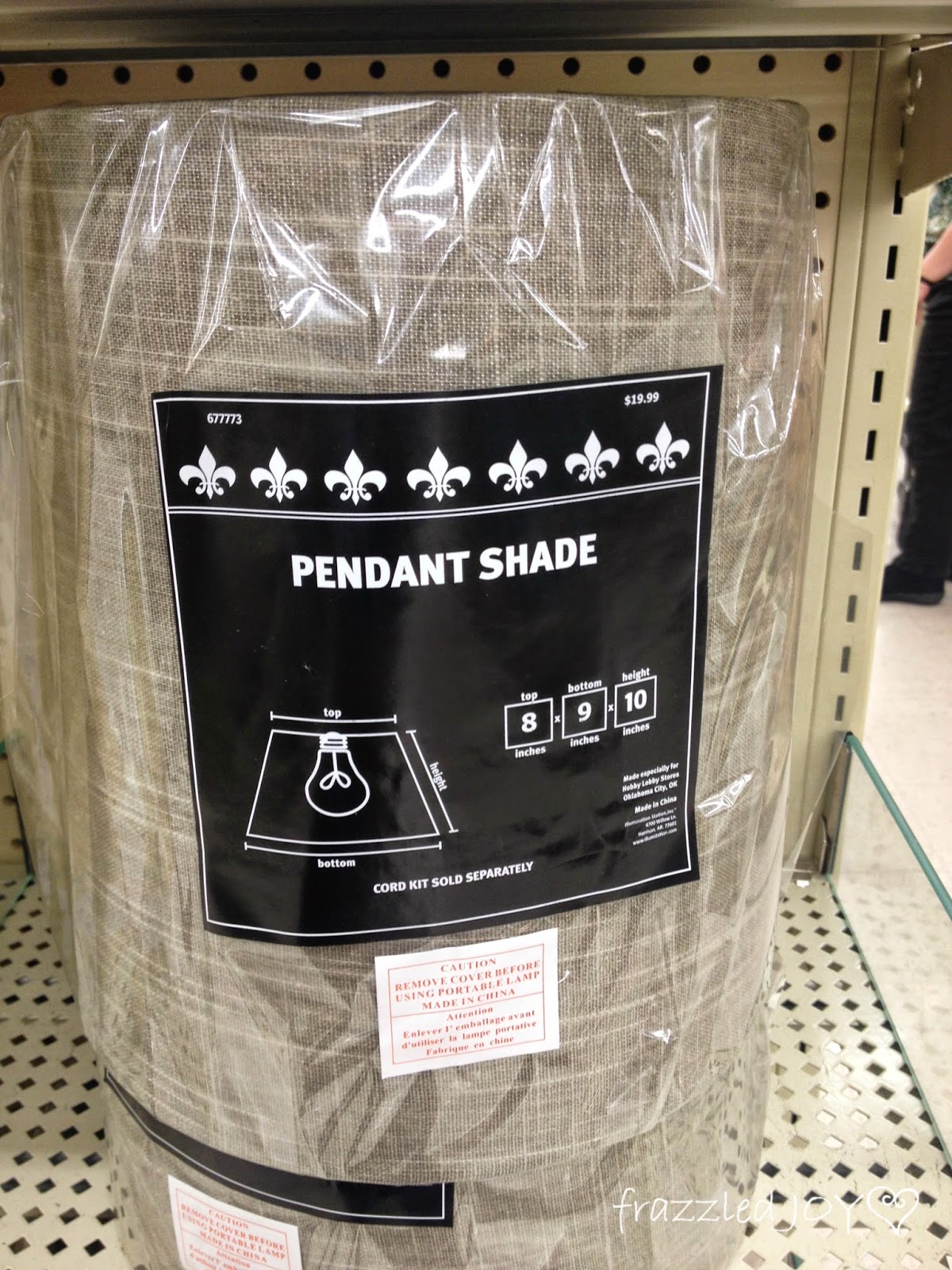 The only issue was, as you can see in the picture, they are meant to be pendant shades. I thought at first I could just flip them over and sit them on the bulb. But…when I tested that I realized there was a slight taper in the width of the shade from top to bottom, which made it very evident that the shade was upside-down…
This is what I had that needed to somehow be made to fit on a harp and finial fitting.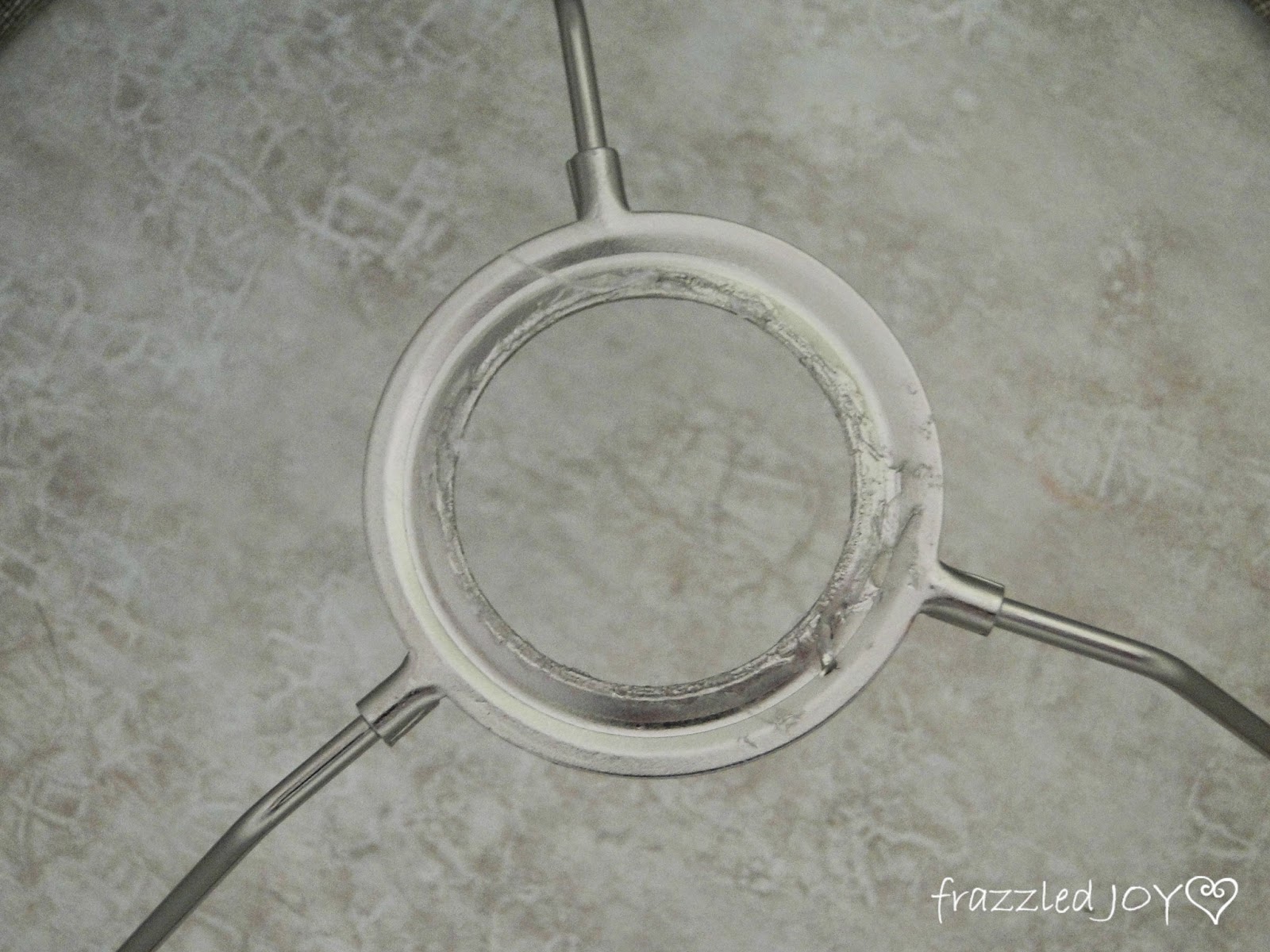 So, off to the garage I went for plan B. I found some large washers that were a perfect fit.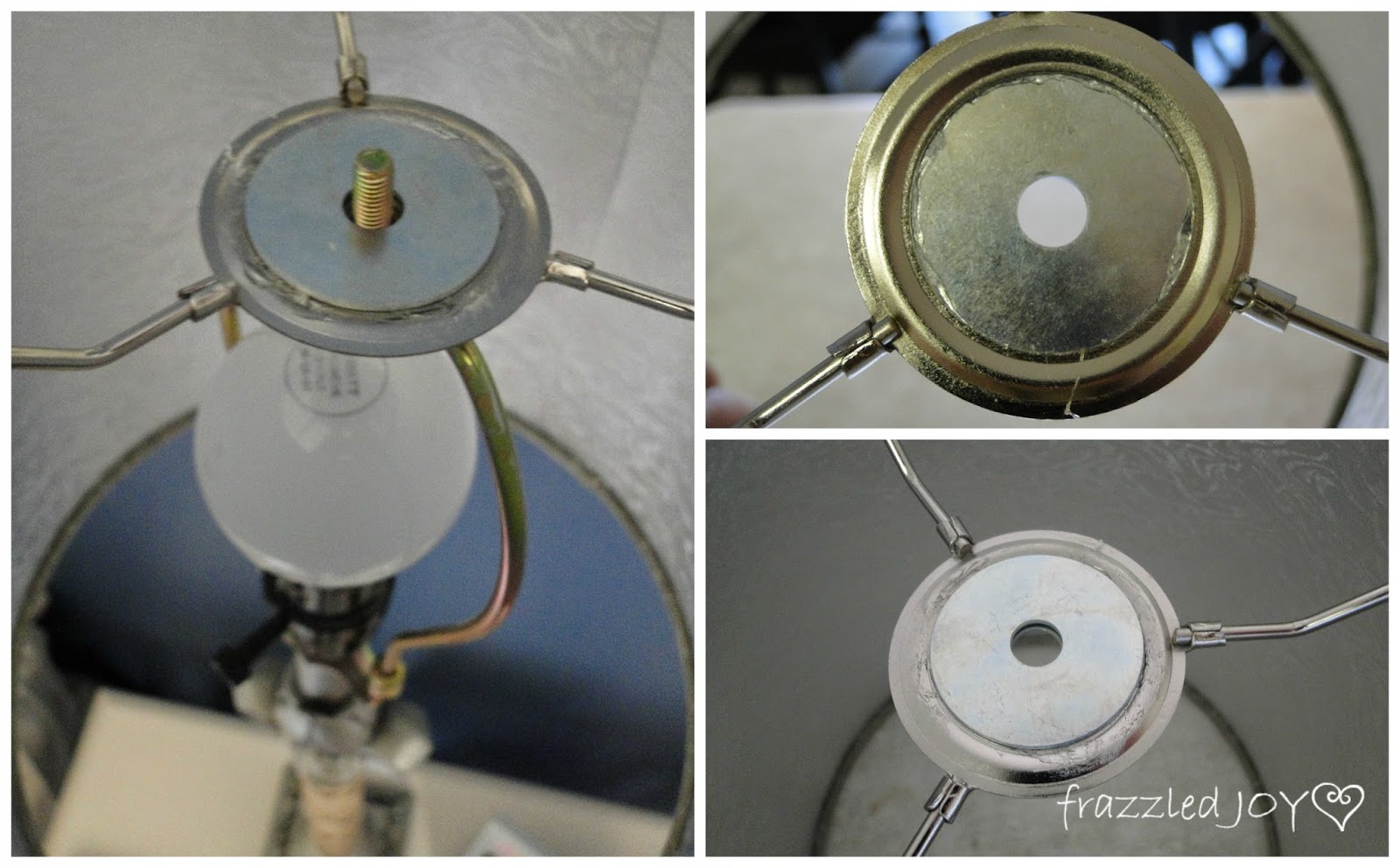 With just a dab of super glue around the edges I attached one washer to the top of the piece and one to the under-side. And voila!!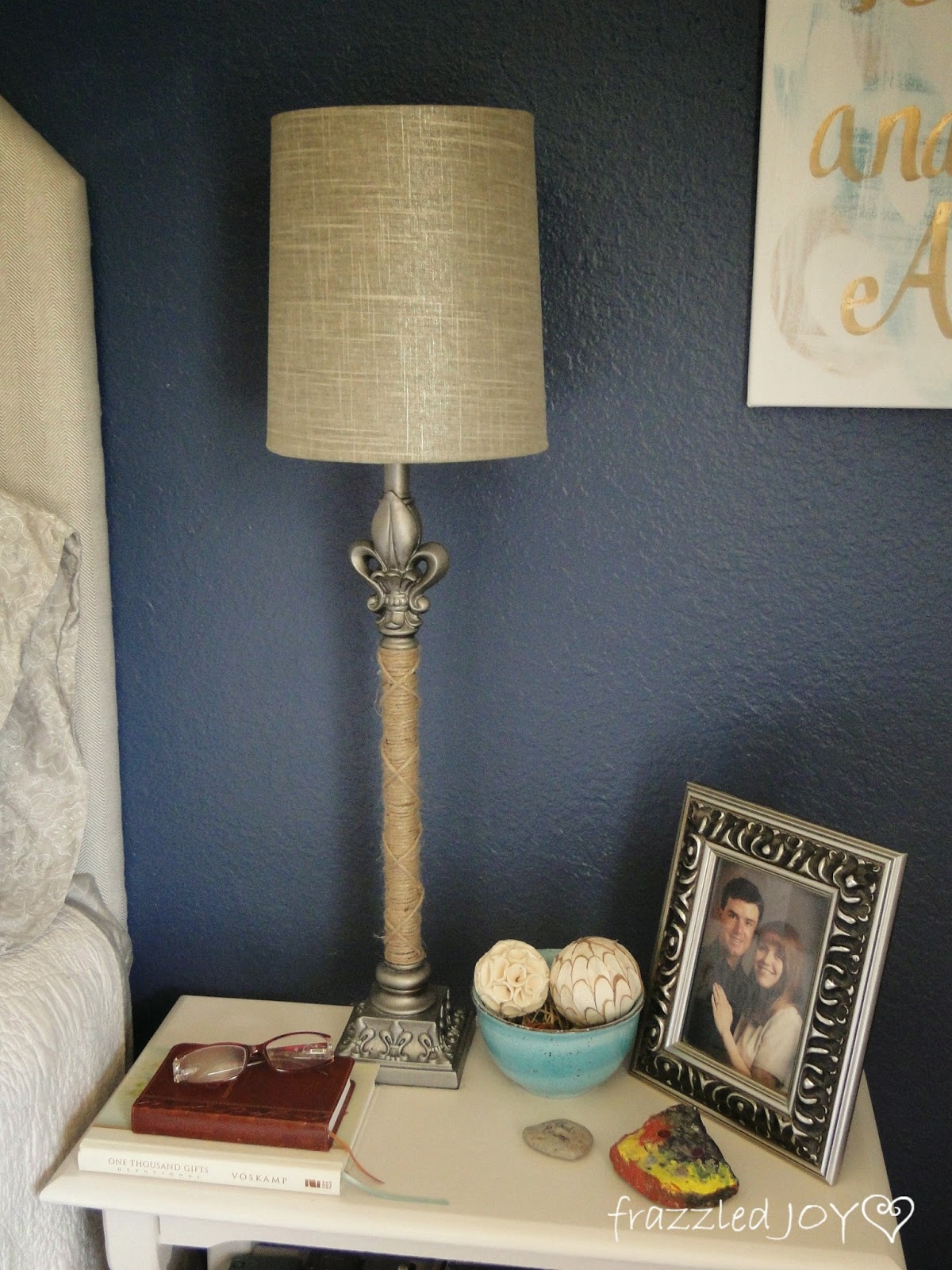 I had a bonus surprise when I unwrapped the plastic from the shades! They have just a hint of sparkle on them. It was hard to photograph, but you can kind of see it here.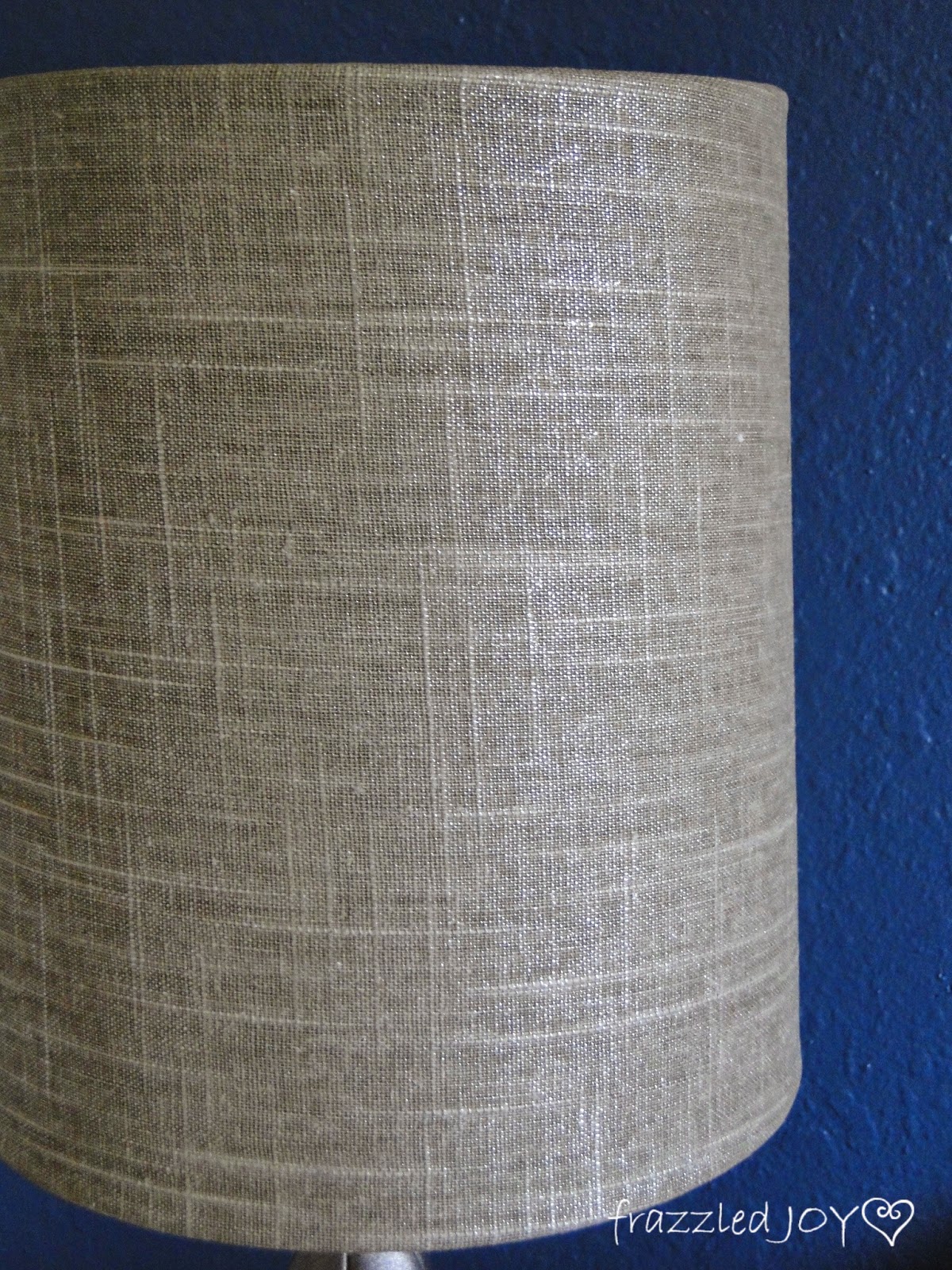 I literally stared at them for days, every time I walked into the room, because of the amazing difference!! Love them so much and they are the perfect accessory in the room!!
Here's another look at the before and after just because I think they are so fun. 🙂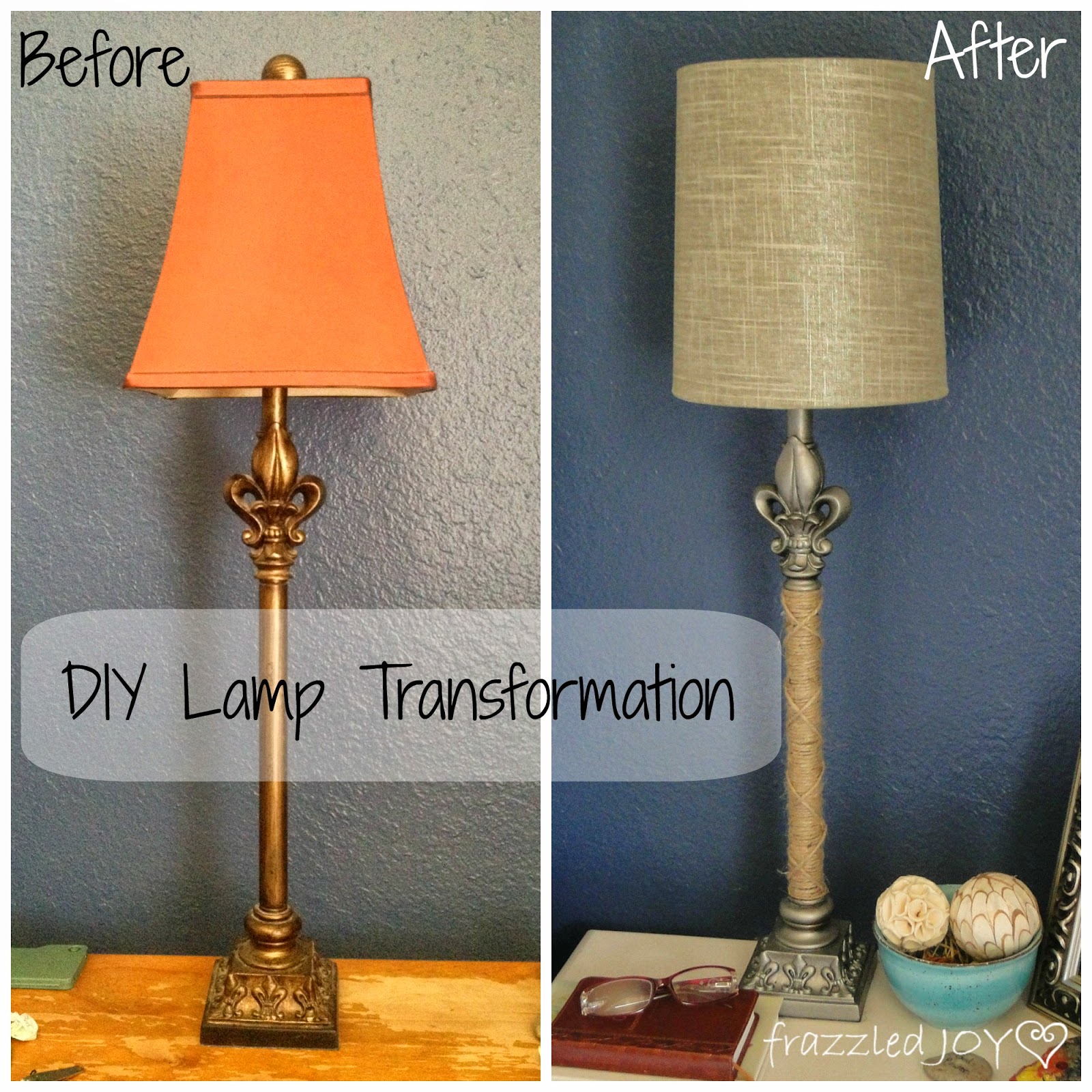 Sometimes I am way too hasty to just think I need new, when really the old just needs a little re-thinking. 🙂 Happy Monday friends!!