While I was away in New York, hubby got to work on one of his top outdoor projects. Along one side of our house we have a mud pit. There are several trees along the fence line and over the years, less and less grass – and all the rain drains that direction. So, when it's wet that side is virtually useless, which is too bad because that is the side with the air conditioner, and the door to the garage. So, hubby did this: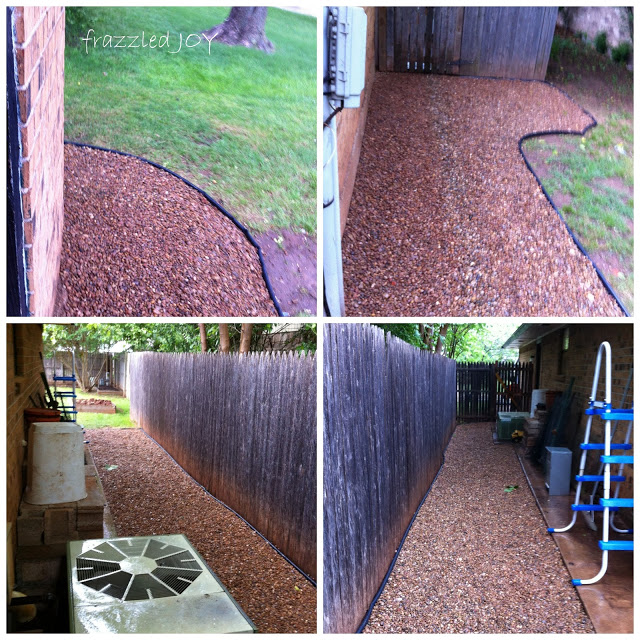 Here it is before he started to work.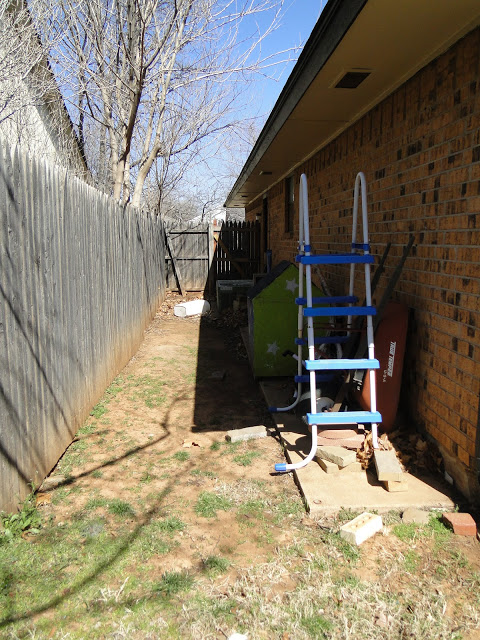 Ya, it's also where we store all of our junk…
We have toyed with the idea of filling in the area with some kind of gravel and maybe some stepping stones. So, step one was clearing out and somewhat leveling the area.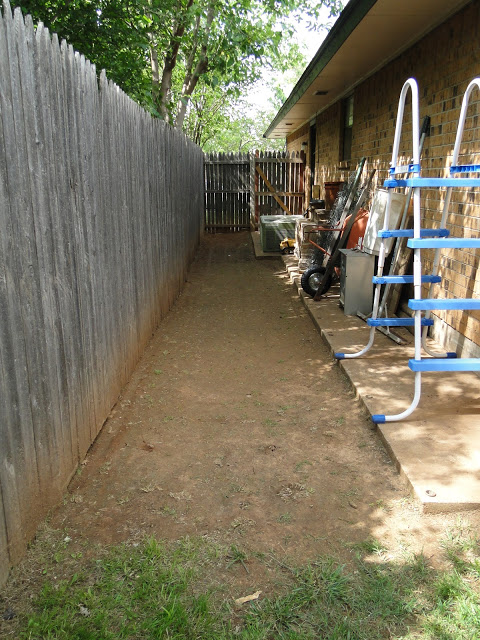 Then hubby outlined the area with some landscape edging, to hold in the rocks. We chose this edging for the ease of installation, and because it was one of the most pliable. Just laying down along your area and driving some stakes in the edge.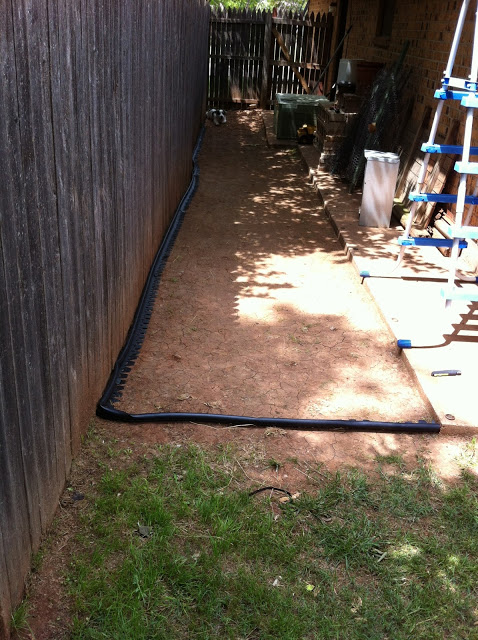 We wanted to make sure the rocks wouldn't creep under the fence or into the yard. Hubby also decided to take care of a problem area on the other side of that gate – and a new place for the trash cans.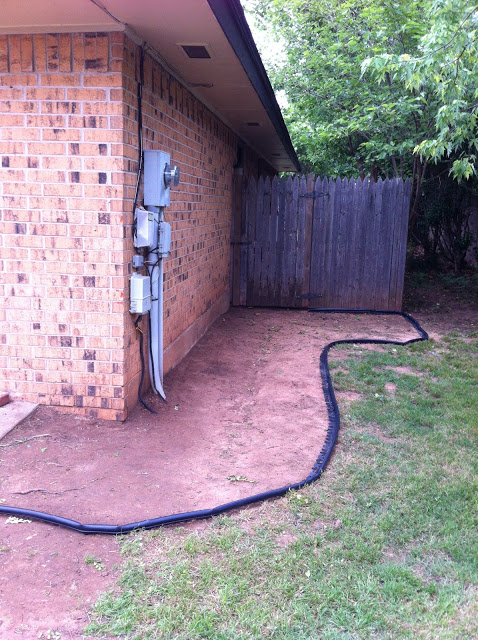 Then came the rocks – a whole truckload.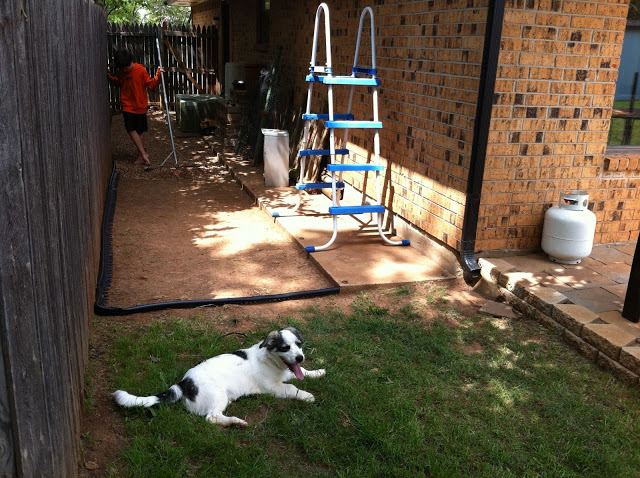 There's that ornery puppy that I mentioned yesterday…and a cute little helper spreading rocks. 🙂
Here's the before and after again of the two spots.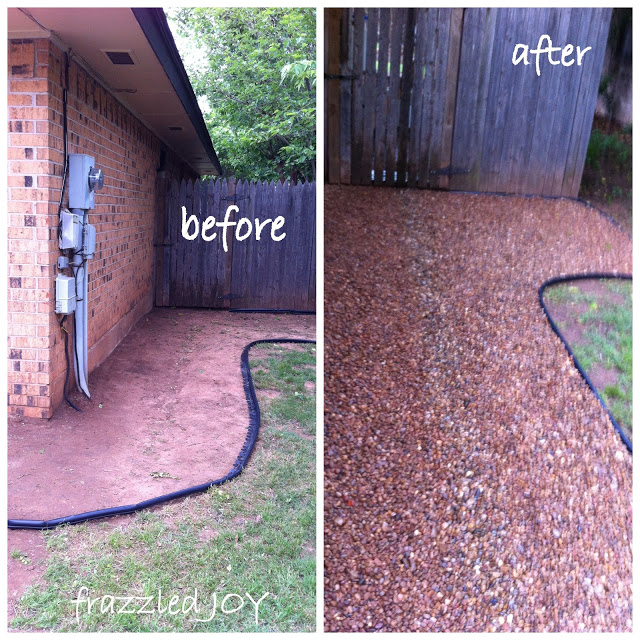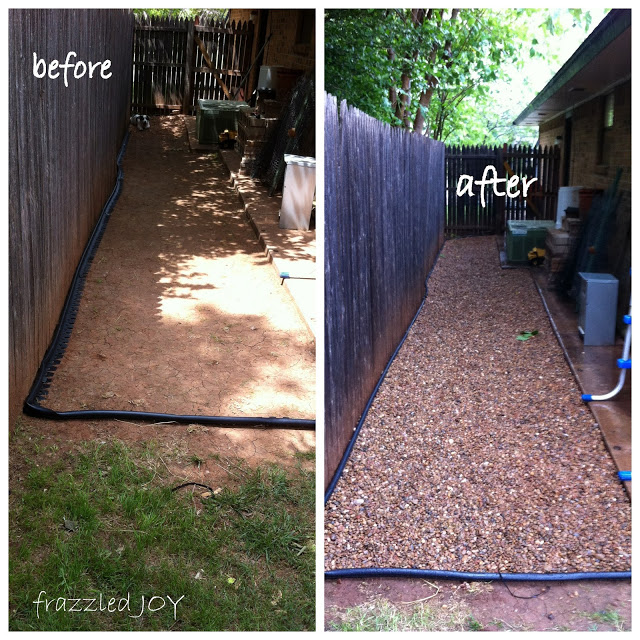 I am still thinking of placing some stepping stones amongst the pebbles to make a path. Walking on these barefoot is not super comfortable. But, I love the result – no mud, and now the trash cans are tucked away rather than being up front by the driveway. Great job Honey!!
Linking up with Traci at Beneath My Heart here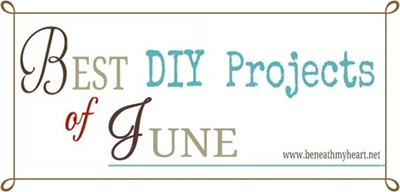 and here