I am excited that the Christmas season is here!!  I Love Christmas time, but really who doesn't??  I am working on getting the decorating done and hope to show you some of that in the next few days.  But, I have been thinking about all the fun I hope to have this month so I thought I would share with you my December Bucket List.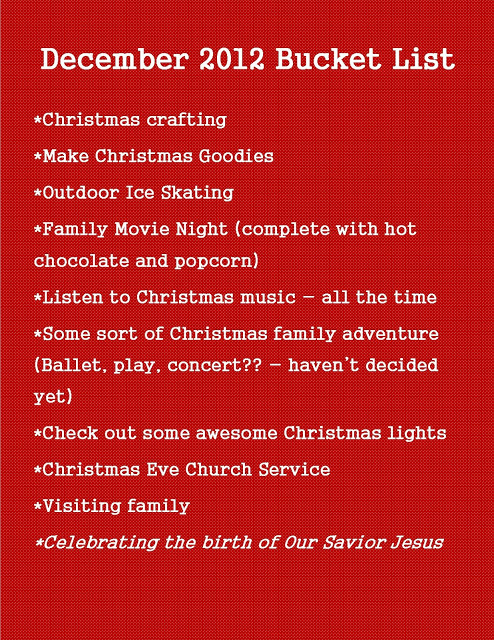 Of course I kinda cheated with that last one because that encompasses a lot of our family activities for the month 🙂
I hope that you take time and make a plan of action for the month to spend time together as a family.  It's so easy to get caught up in the business, the hustle and bustle and forget to take a minute to enjoy the beauty and the spirit of the season.  We started this last year – making some intentional plans – and it was wonderful!!
Have a blessed day!!