Needless to say I am LOVING it.  God plans are always better, am I right??  So, as I said, I am adjusting.  Before I would cram all my home duties into my 1 or 2 days off, and then stress about it over the weekend.  
After a few months at home, especially after the kids went back to school in the fall, I noticed that I was still having a hard time keeping up with it all.  Not because I didn't have time, but because I was just used to doing it because it HAD to be done.  For instance, someone is coming over – "hurry clean the toilets, do the dishes, shove the laundry in the laundry room, and sweep the floor!!"  
Now that I have the time I would really prefer to keep things tidy on a regular, manageable basis. I am not a neat-freak (that's my hubby), nor am I a schedule keeper. So, when a young mom first asked me if I used some sort of cleaning schedule to keep up with daily tasks, I laughed, and said "no".  And then, on the way home was thinking, 'well duh, that would make sense.'  
So, naturally I started scouring the internet via Pinterest, and I pinned plenty, and totally ignored all of them.  Most of them left me completely overwhelmed, certain I would be exhausted by the time I finished with the tasks each day.  And, ya'll know I need time for my projects!!  The rest of them just seemed like over-kill.  Like I said – no neat-freak here!!  Until I came across this one at Of The Hearth (thank you so much for the great plan!).  I loved the simplicity of it, and I didn't feel like I was overdoing it or myself. There were a few things that needed tweaking of course – no ones house or needs are exactly the same.  So, I finally sat down and made my own.  I used a very similar design and a lot of the same tasks.  
Below each picture is the link to the printable version.
I also created one that is semi-blank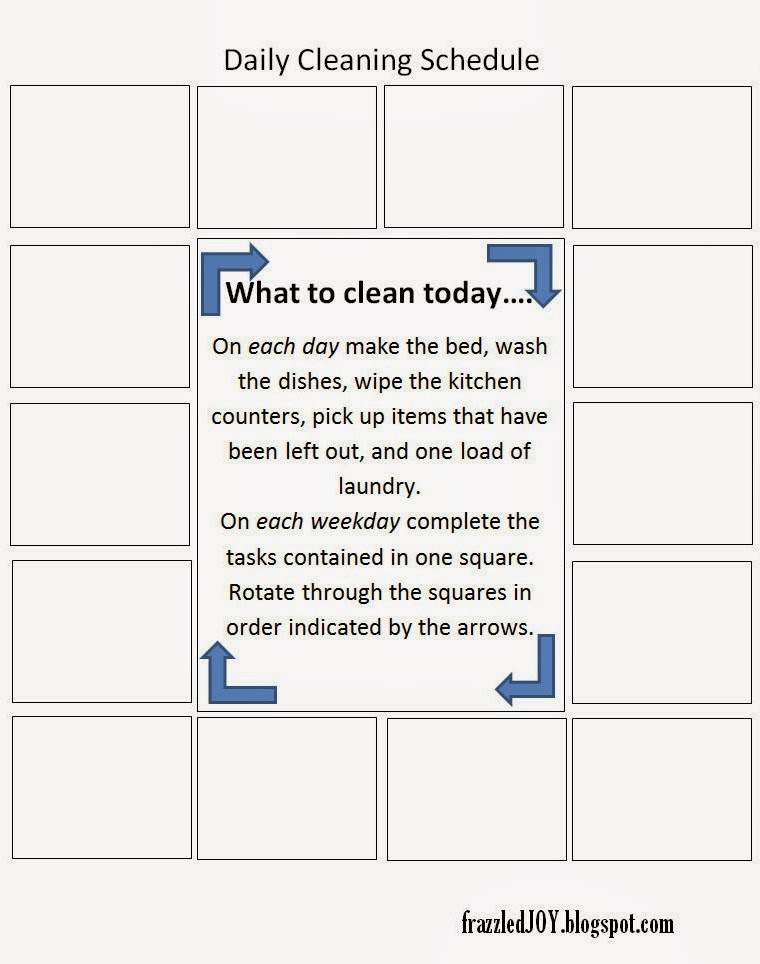 and one that is completely blank – just in case you want the inside to say something different.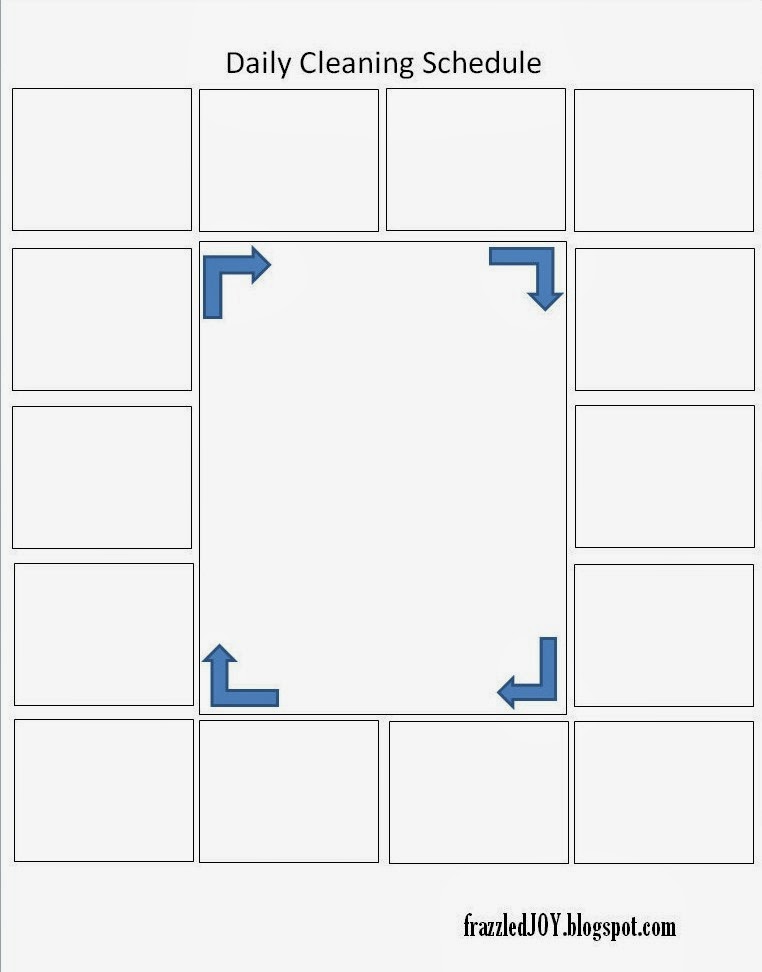 All are yours to print, use and share.  
I have to admit that I just made the schedule this week and I will start using it next week. I will have to come back and let you know how it is going!!  
How about you??  Do you use a schedule for cleaning, or do you just do what you think is needed day to day??  Have a great weekend!!