I whipped up some quick mantel decor yesterday, and I LOVE the way it came out. I know that we only lost 4 days or so on the time between Thanksgiving and Christmas, but it seems like we lost a whole month. In this house we don't decorate for Christmas until Thanksgiving has passed, and I think it was just shocking that Sunday was December 1st!!

Anywho… back to the mantel!!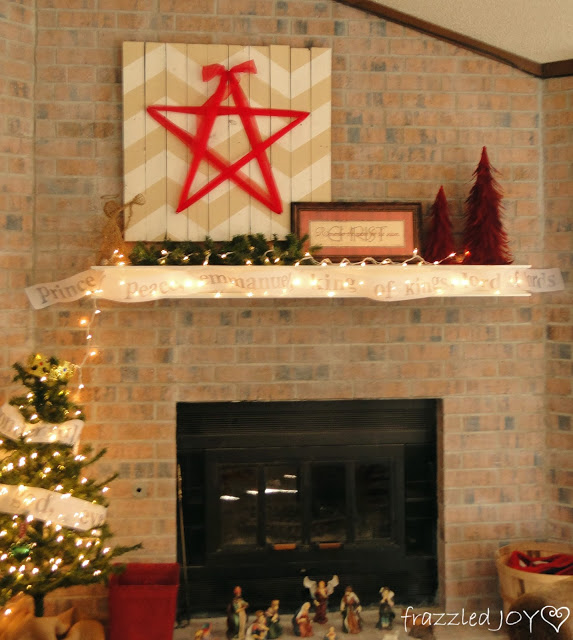 I knew what I wanted to do for the statement piece which was inspired by this on pinterest, and then I knew I also wanted to work in my names of Jesus garland from Lemonade Makin' Mama. (which I LOVE by the way!! – if you want one, you'll have to wait until next year :)) The rest was filled in with things I had.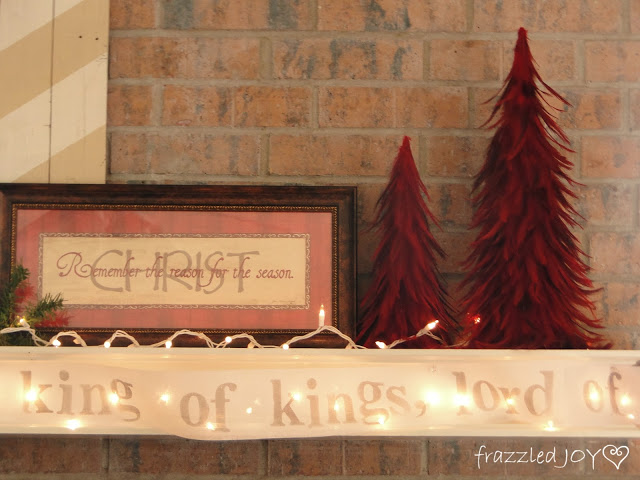 I strung a strand of white lights behind the garland and across the mantel to help the garland show up at night, and because I love lights. The red trees and the framed print are from years past.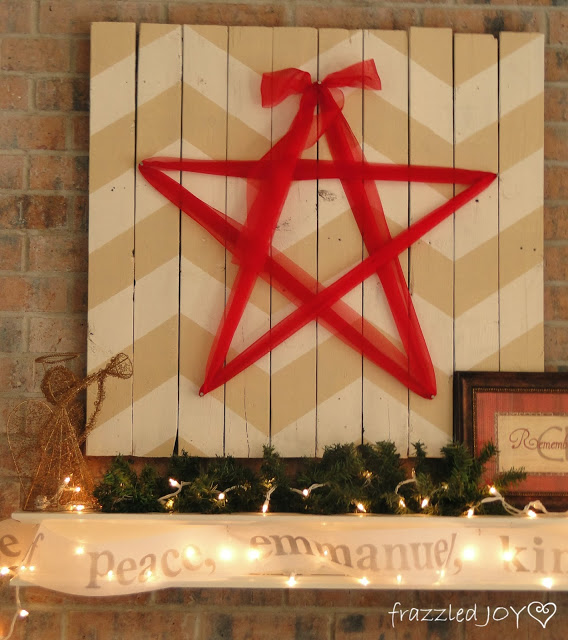 Did I mention how much I loved my garland?!? And my big red star!!! And the lights!!! I wanted to keep it simple this year, and I'm very pleased with the outcome.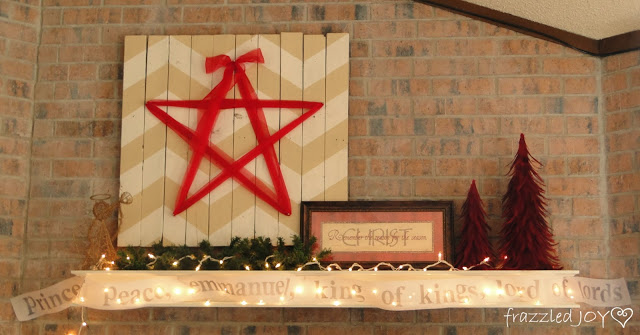 How are you coming with your decorations?? Done? Not started? Really, either way, don't stress. The decorations are pretty and all but really it's all about the anticipation of the coming of Christ. I adore Ann Voskamp and she is sharing video devotionals once a week about advent. Go here to check out the first one. How blessed we are that God sent His Son.