Well, after running around like a crazy person on Saturday, I finally got my home decorated for Christmas!!  I love it!!  Today I would like to share with you our mantel decor.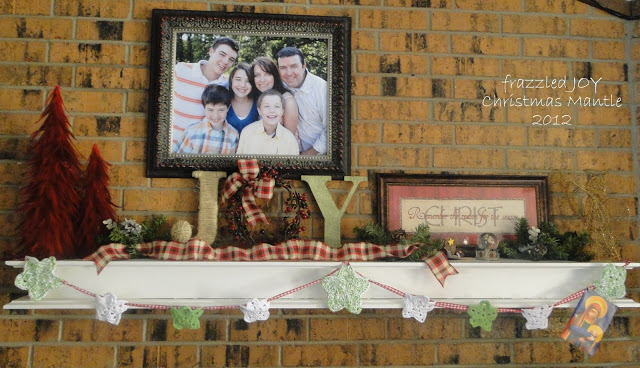 At Christmas time I clear off everything and start fresh.  The family portrait of course stays because I love it :).  Everything you see are things I already had in my stash except for the JOY which I showed you how I made
here
.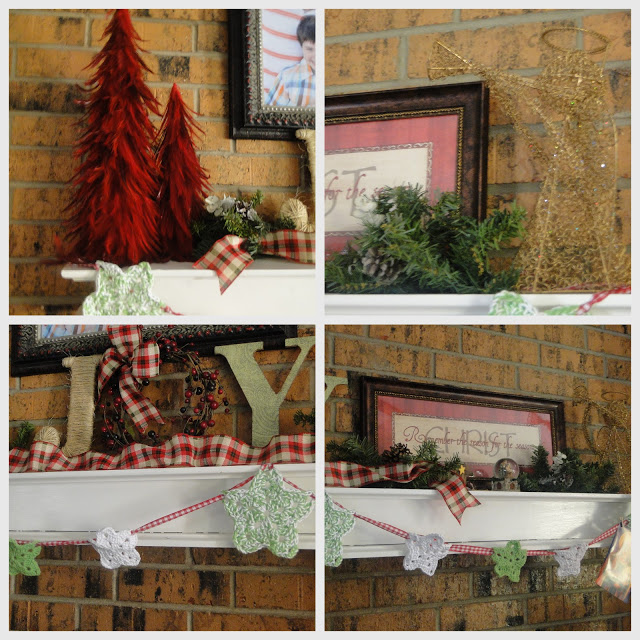 It never looks exactly the same from year to year.  Probably only a couple of elements are constant – the greenery and the star garland – which I actually made last year to hold my Christmas cards.  You see there is one lonely little card up there so far – but soon (hopefully) it will be covered with cards and pictures of friends near and far.
I'm pretty traditional when it comes to Christmas decorating – I like red and green, and a little sparkle here and there.  Most important to me is spreading out my nativity collection – the snow globe and the little handmade one next to it.  CHRISTmas is about the birth of Jesus and I want people to be reminded of that when they are in my home at this time of year.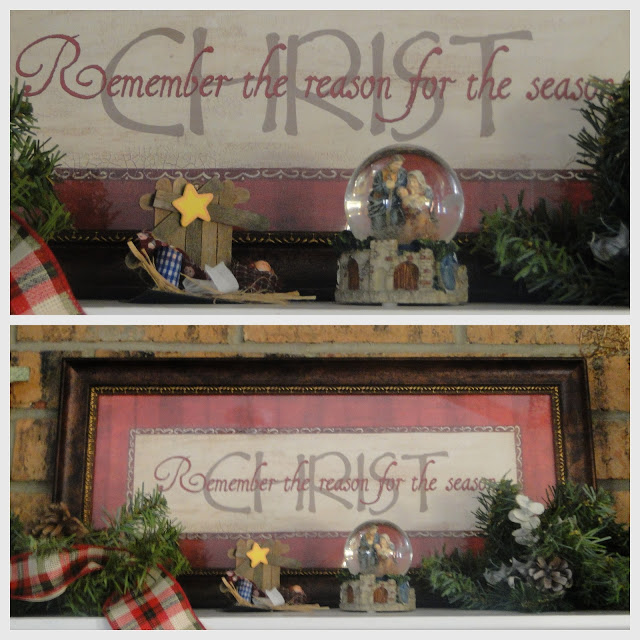 I'm loving our advent activity for this year and so are the kids.  You can see a peak of it in the corner of this pic.  I will share more with you about that and other ways we keep Christ in Christmas on a later post.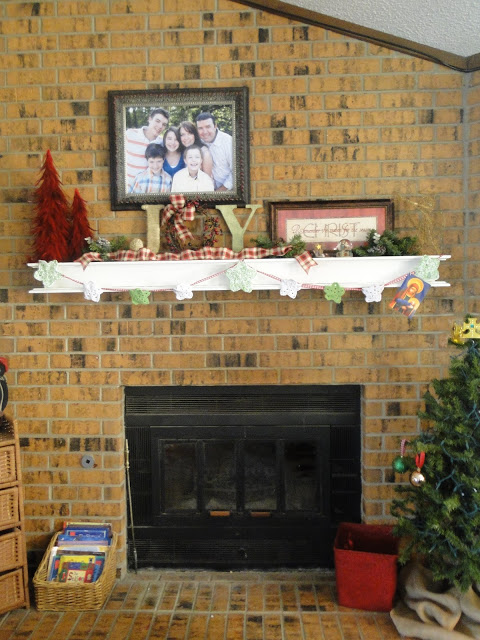 Have a blessed day!!