There is a new project going on over here (surprise I know)!! Our master bath is getting some more love. 🙂 I decided to makeover the vanity area, finally. I wanted to update the cabinet door pulls. I thought about buying new, but then I decided I could make the old look like new for a fraction of the cost.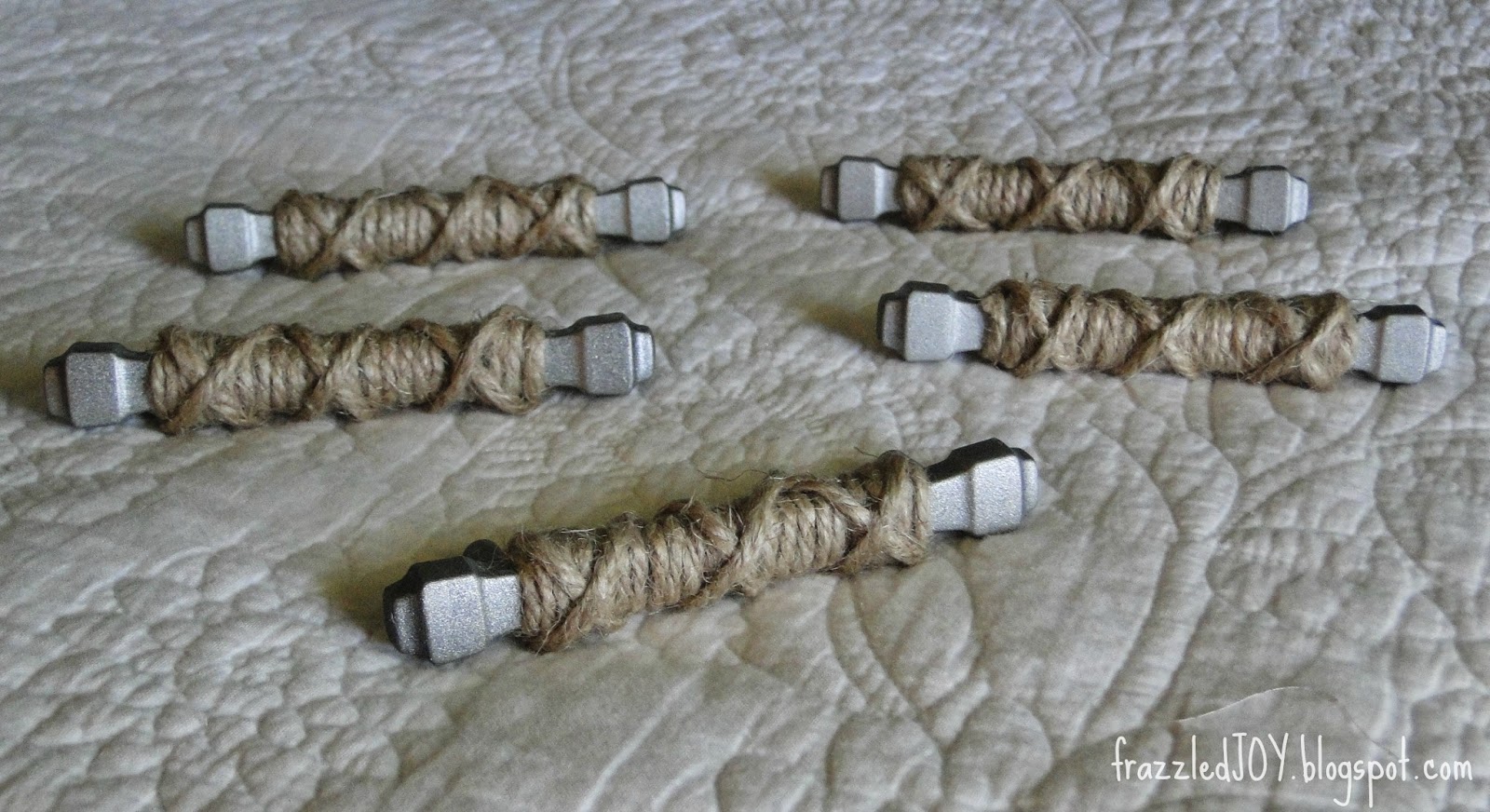 Here is the finished product :)!! Aren't they perfect??
When I was out shopping around for possible replacements, I spotted these at Hobby Lobby.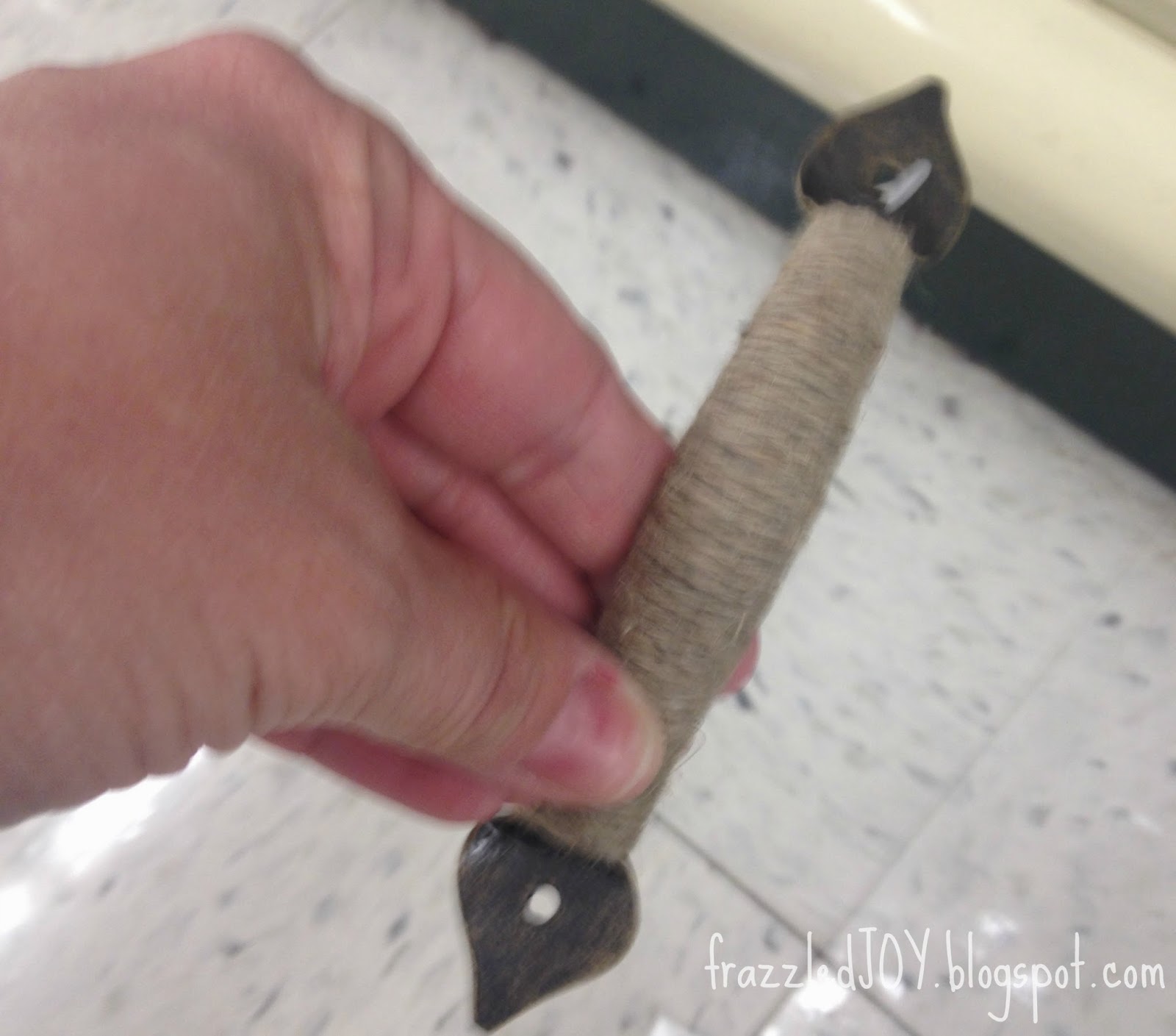 And it was then that I knew I could do this myself with the pulls I already had.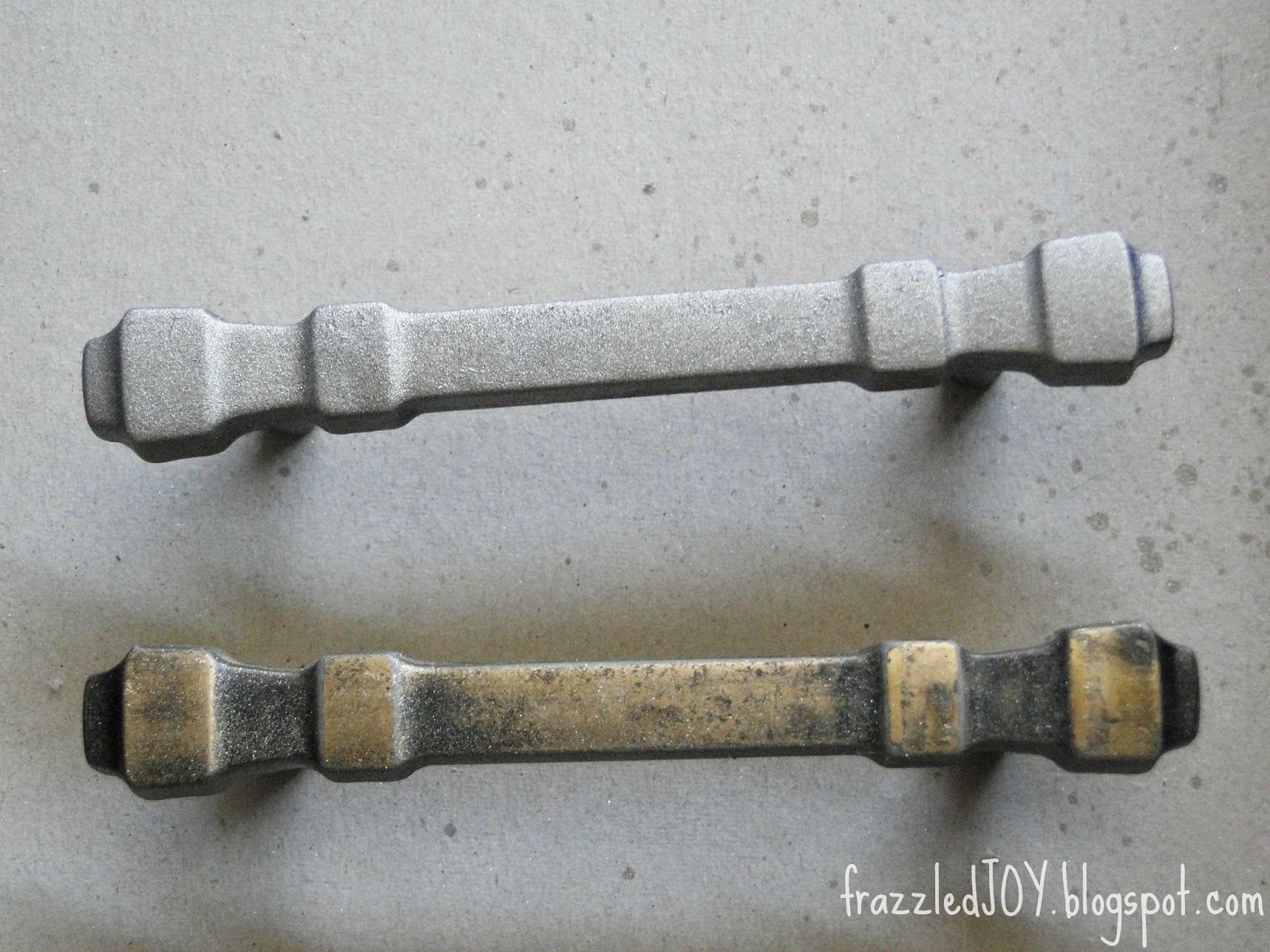 The bottom is before and the top is after I spray painted them with Rustoleum's satin nickel. (same color I used on the lamps in the master bedroom) I bought the one that is paint + primer and I love it. It coats so well and it has such a great finish. I chose the satin nickel to match the other fixtures is the bathroom area.
After giving them a coat of paint,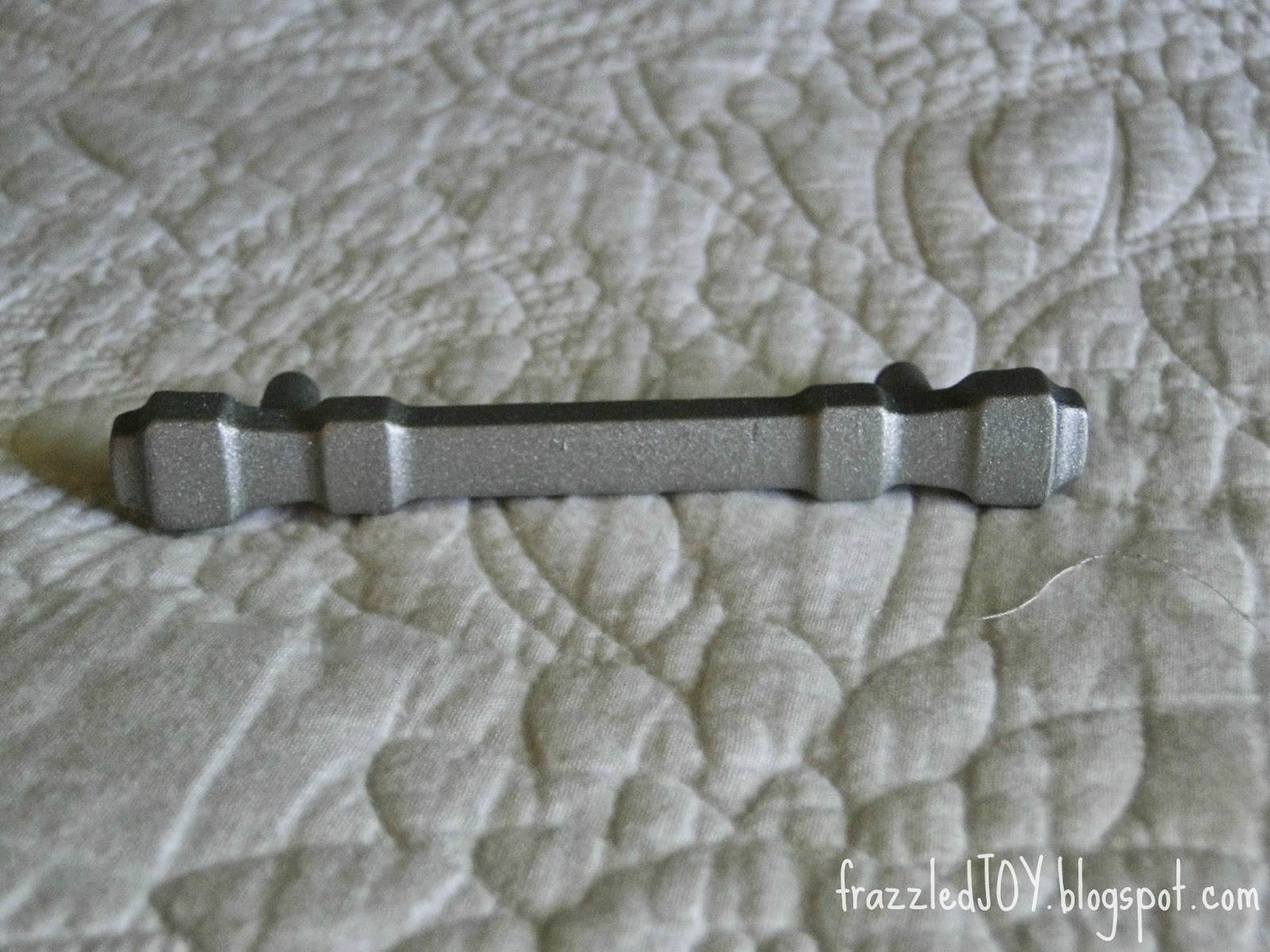 I simply wrapped jute around the middle of the pull, gluing here and there to make it secure. I decided I wanted to mimic the pattern I made on the lamps in my master bedroom redo.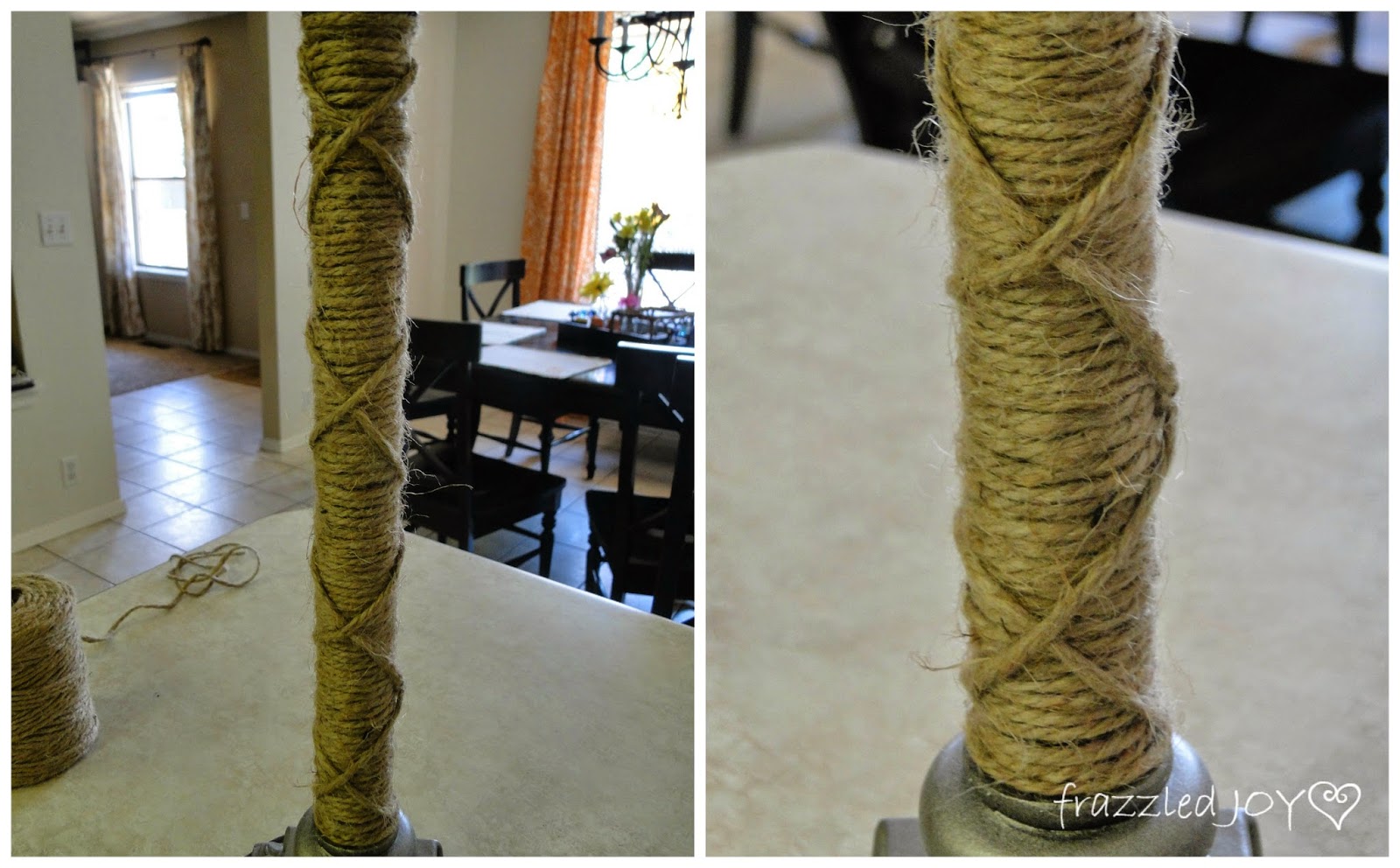 And ended up with this look.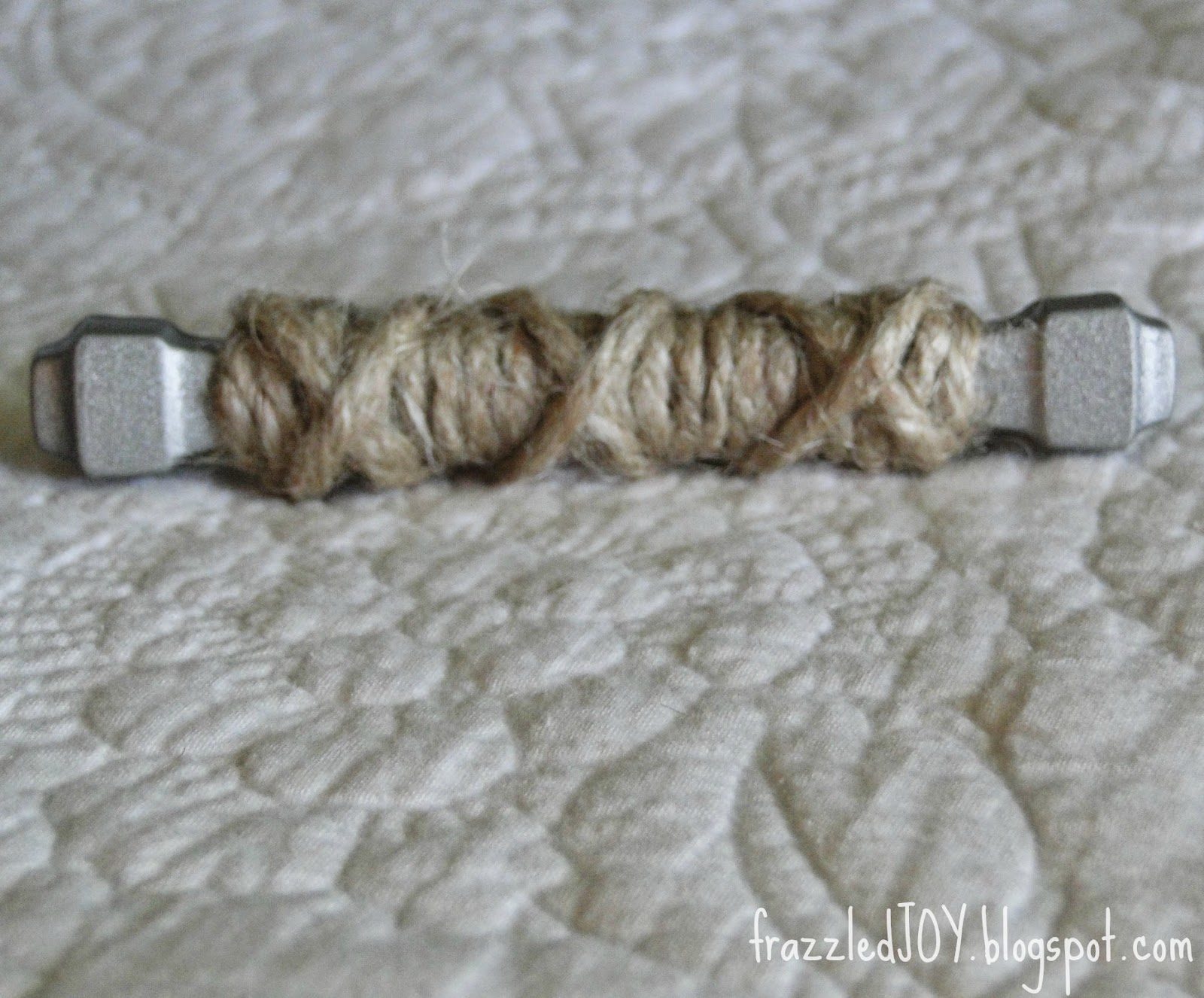 And here is a sneak peek of them on the vanity. 🙂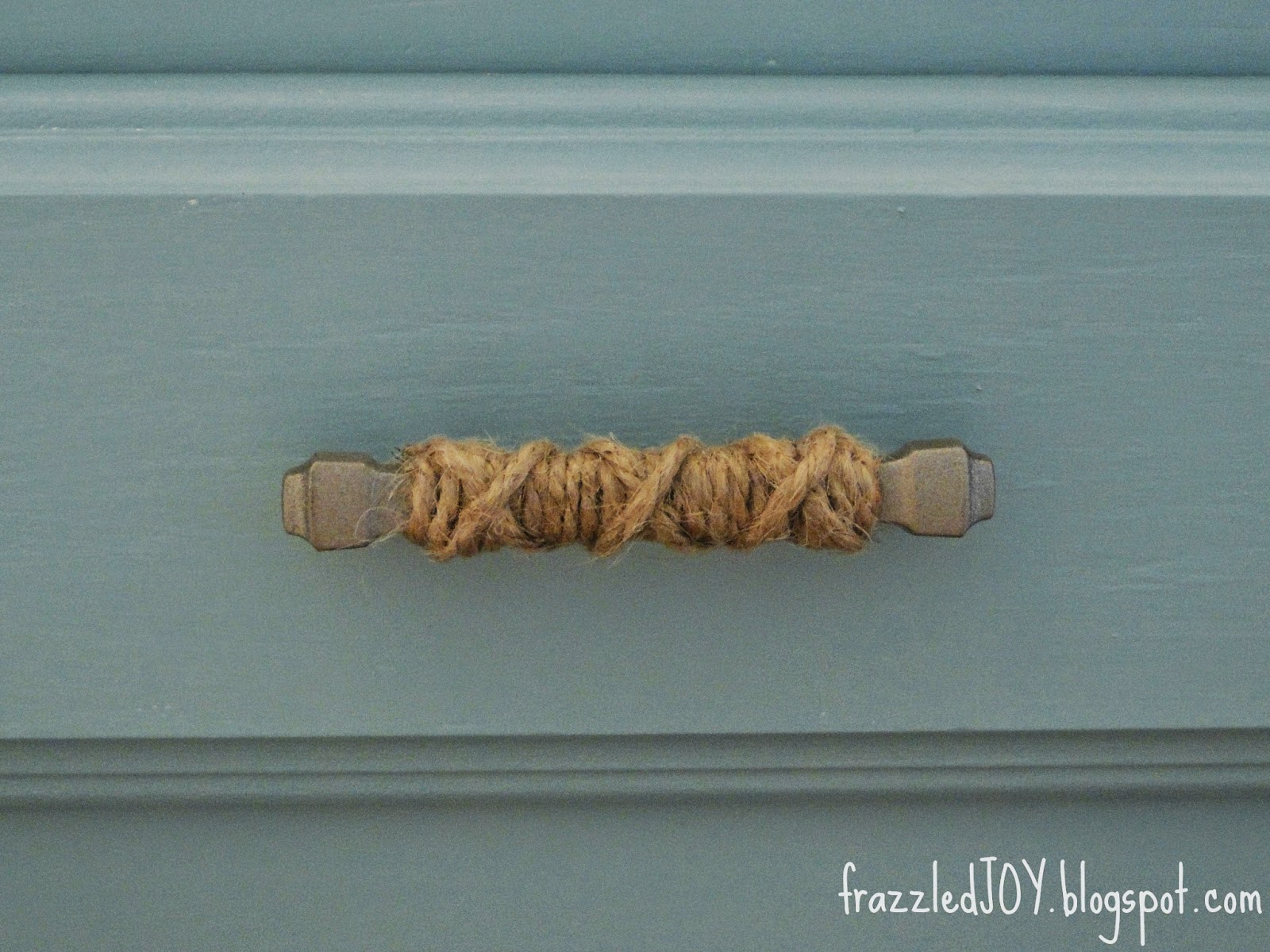 Fun, casual, and a hint of beachy!! Looovvveee!!!
A few more things to finish up for this quick and budget friendly makeover before I share it all!!