I feel like it's been forever since I blogged!  We have been busy spending quality family time together knowing that the days are ticking away before school starts and my big boy leaves for college.  I shared with you last week that I had a cleaning frenzy that started with cleaning out and organization our little school supply area.  
I'm here today to share with you a system that has worked great for our family!  Behind this door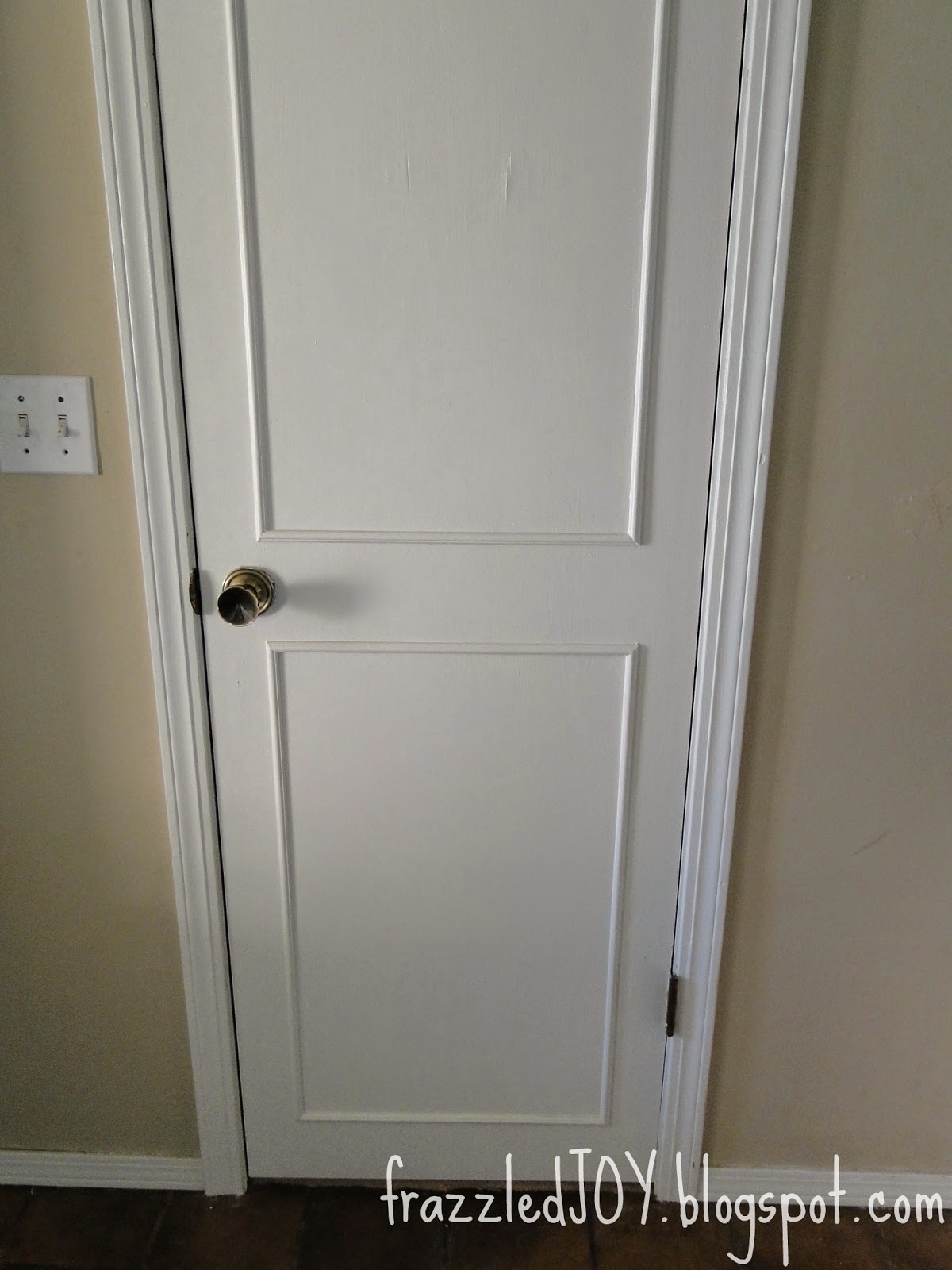 is our entryway closet that holds a lot for such a little closet.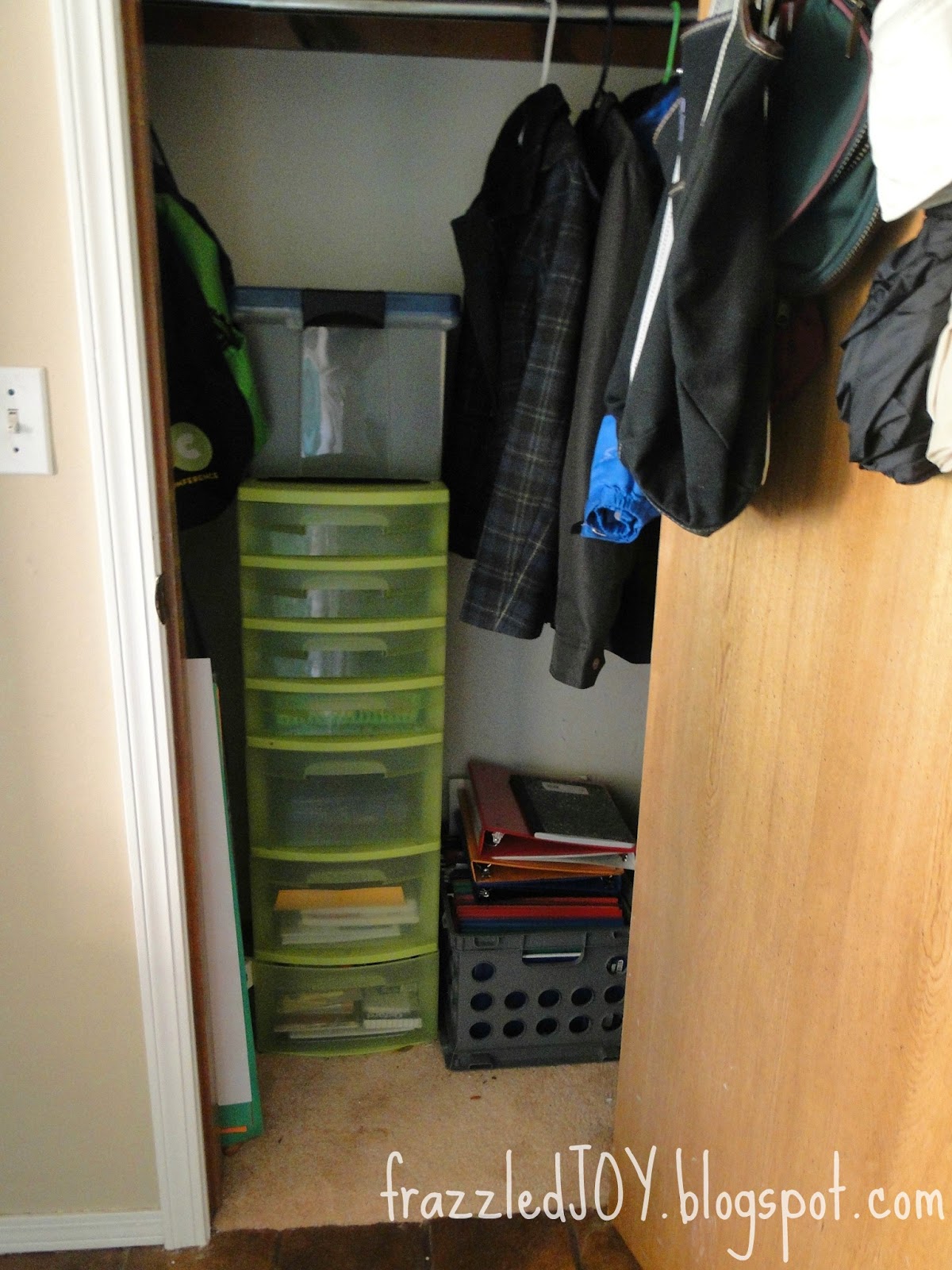 Other than coats, it's most valuable use are these.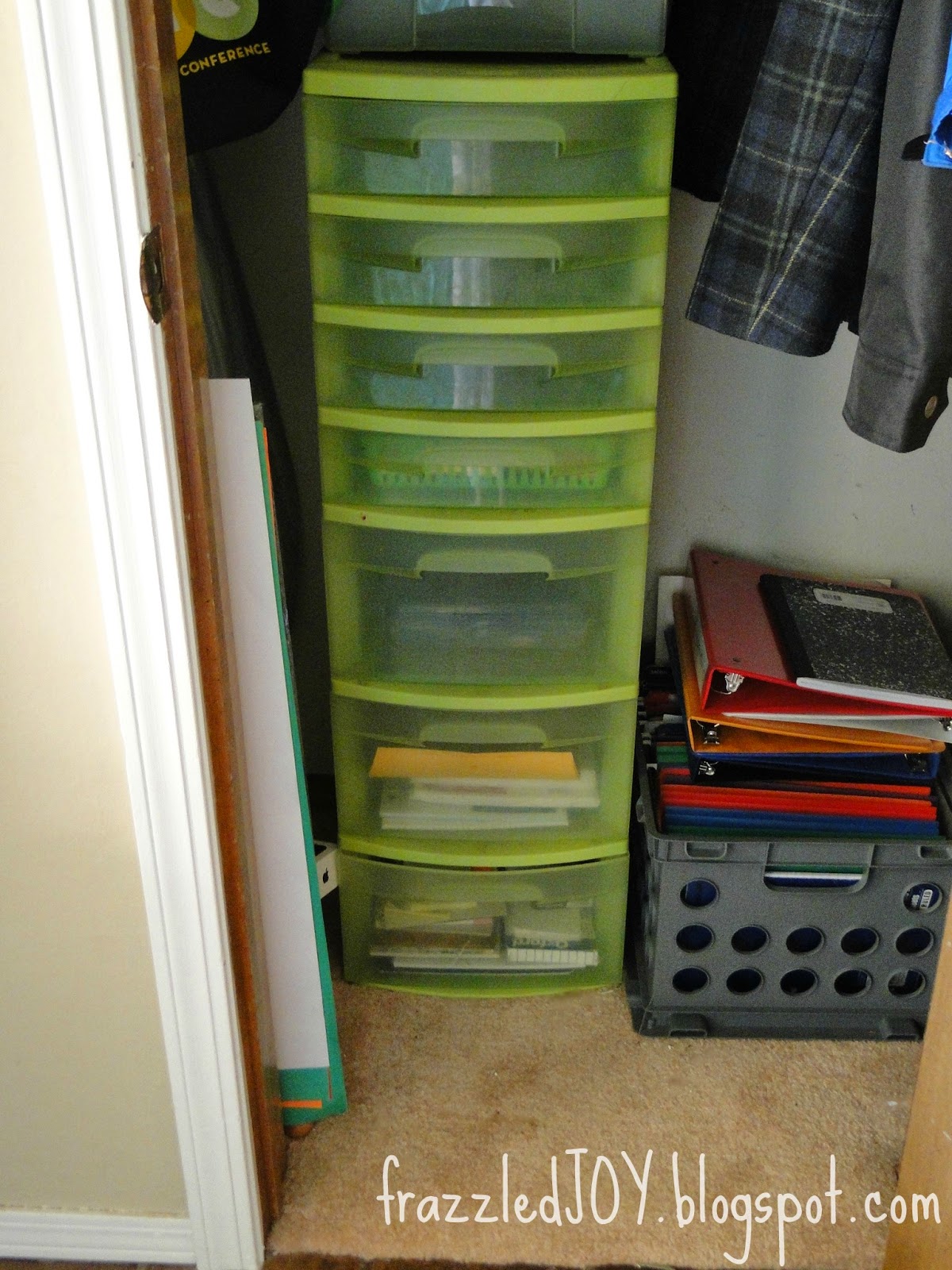 The file crate on the right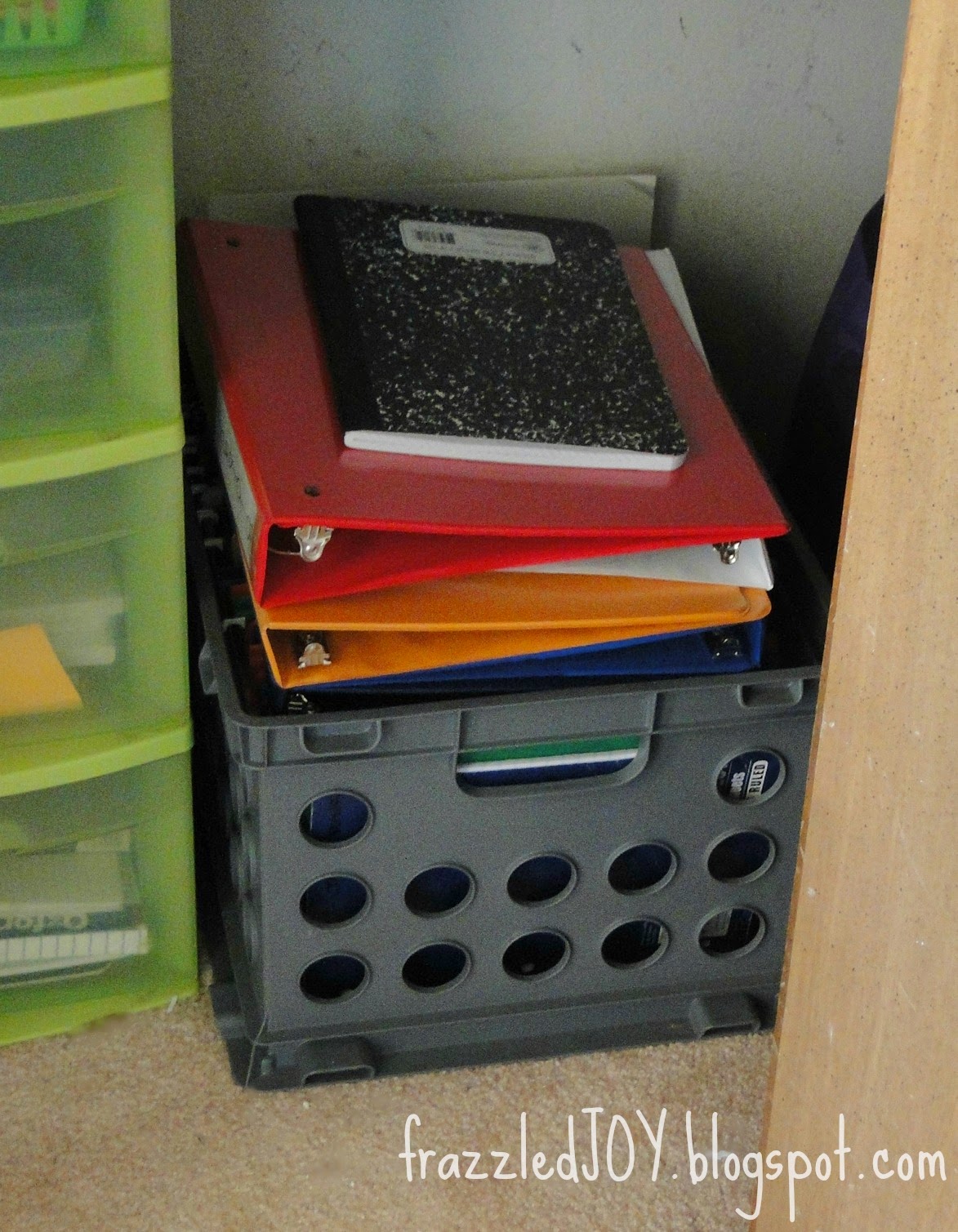 is filled with school supplies like folders, pencil bags, book covers, page dividers, etc.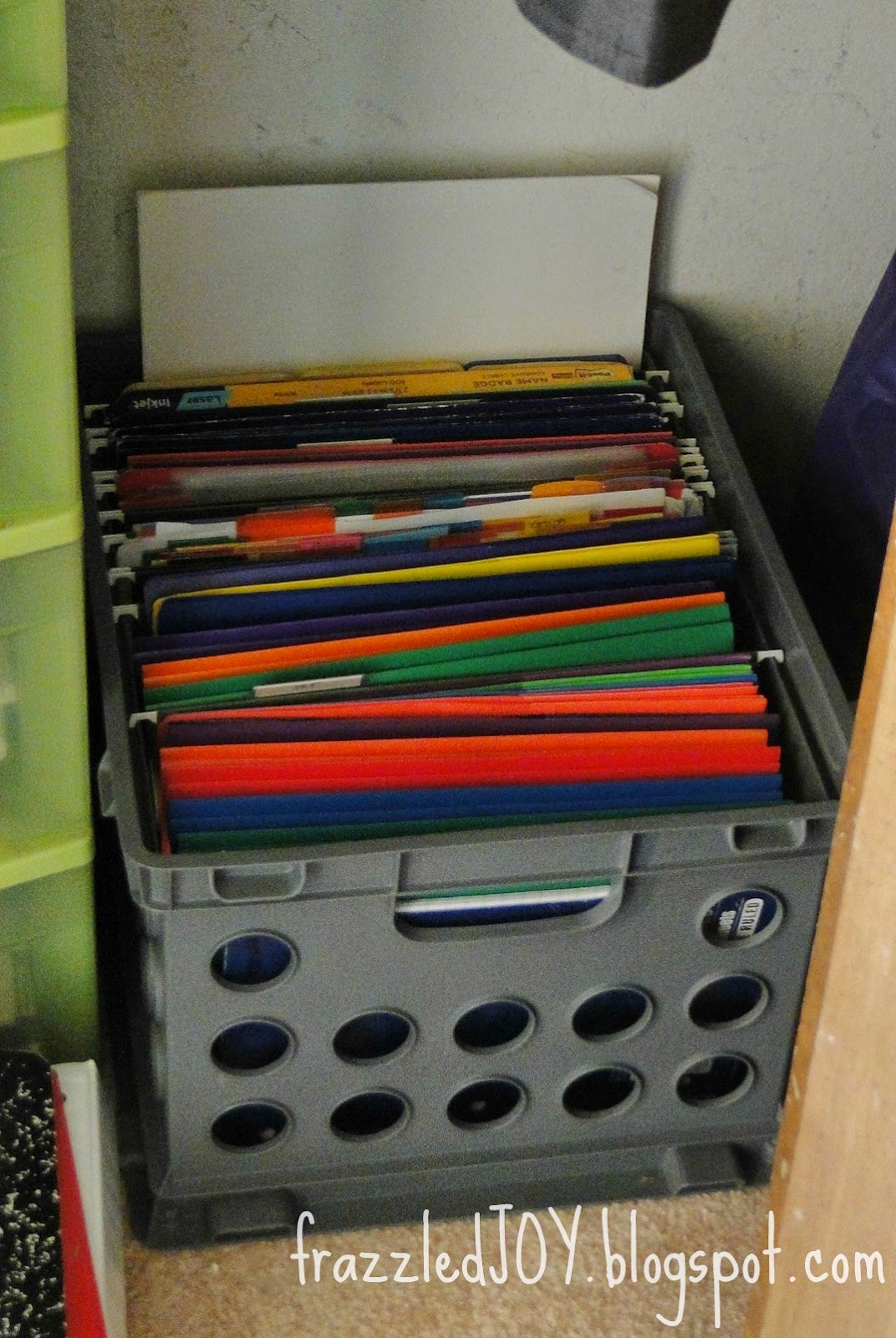 The drawer unit on the left holds a ton of useful stuff!!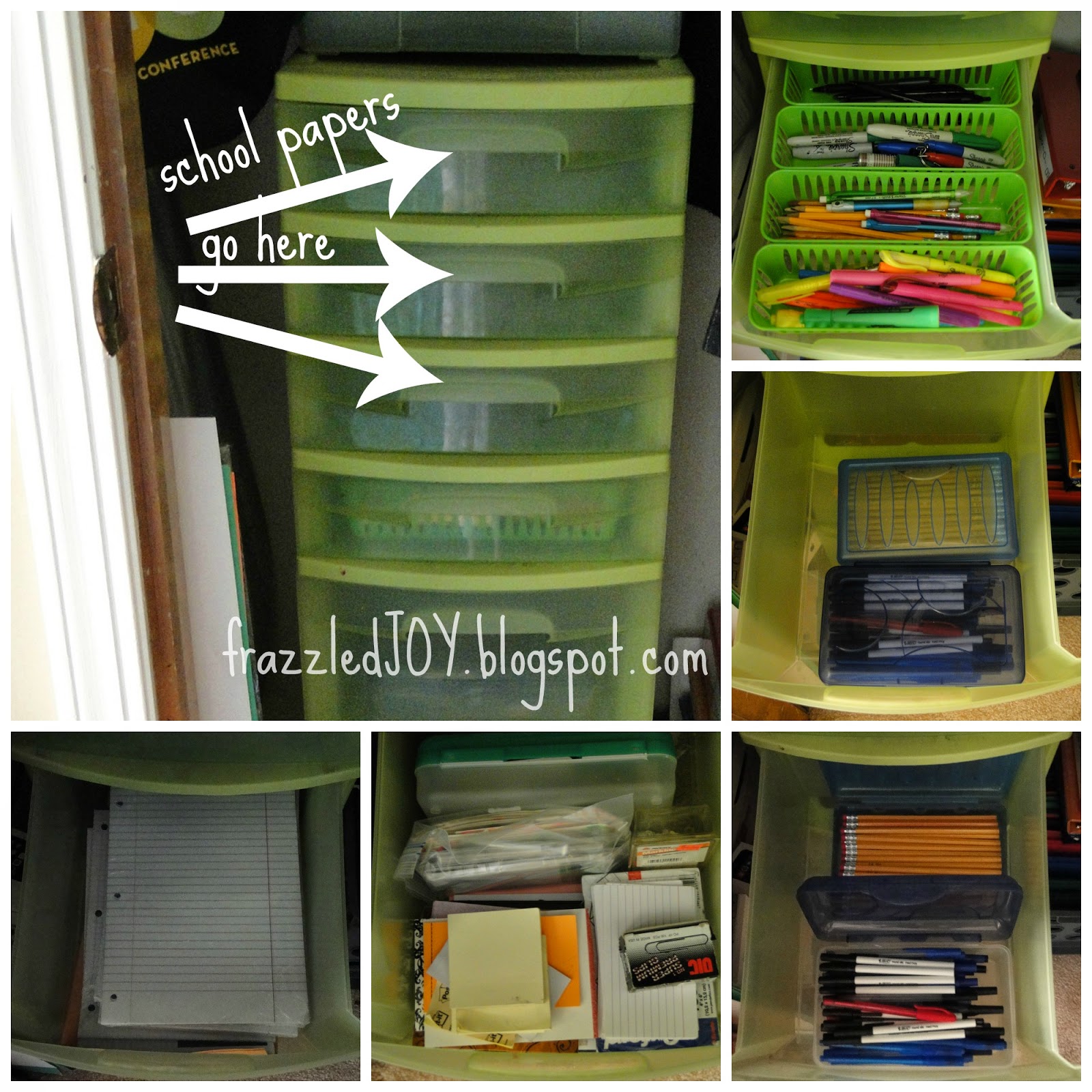 The top three small drawers will hold school papers that I choose to keep throughout the school year.  The folders come home, I go through the papers, and pick the few that are worthy of keeping and put them in the drawer designated for that child.  At the end of the year, the papers then go in a box.  I should probably label the drawers, but I know that the drawers go oldest to youngest from top to bottom :).
There is a drawer that holds various writing utensils.  The next drawer holds two pencil boxes – one filled with new, un-sharpened pencils, and the other with new pens.  Next drawer holds packaged notebook paper.  The last drawer holds other various supplies – notepads, post-it pads, index cards, rubber bands, paper-clips, etc.
This has been so helpful for me, because when the kids need something – I tell them first to go here, and if they can't find it THEN we go to the store.  I try to keep the basics stocked, so I eliminate most last-minute store runs!!
How about you?  Do you have a system that works for you??  I'd love to hear it!  I'm always tweaking our organization to make it work better for our family!!