Yesterday I played around with table decorating!!  It really is something that is so much fun!!  I always challenge myself to use what I have, and if I have to add, I do it on the cheap.
I kept it simple this year, and I love the outcome! I just love it when things come out as good or better than the vision in my head. 🙂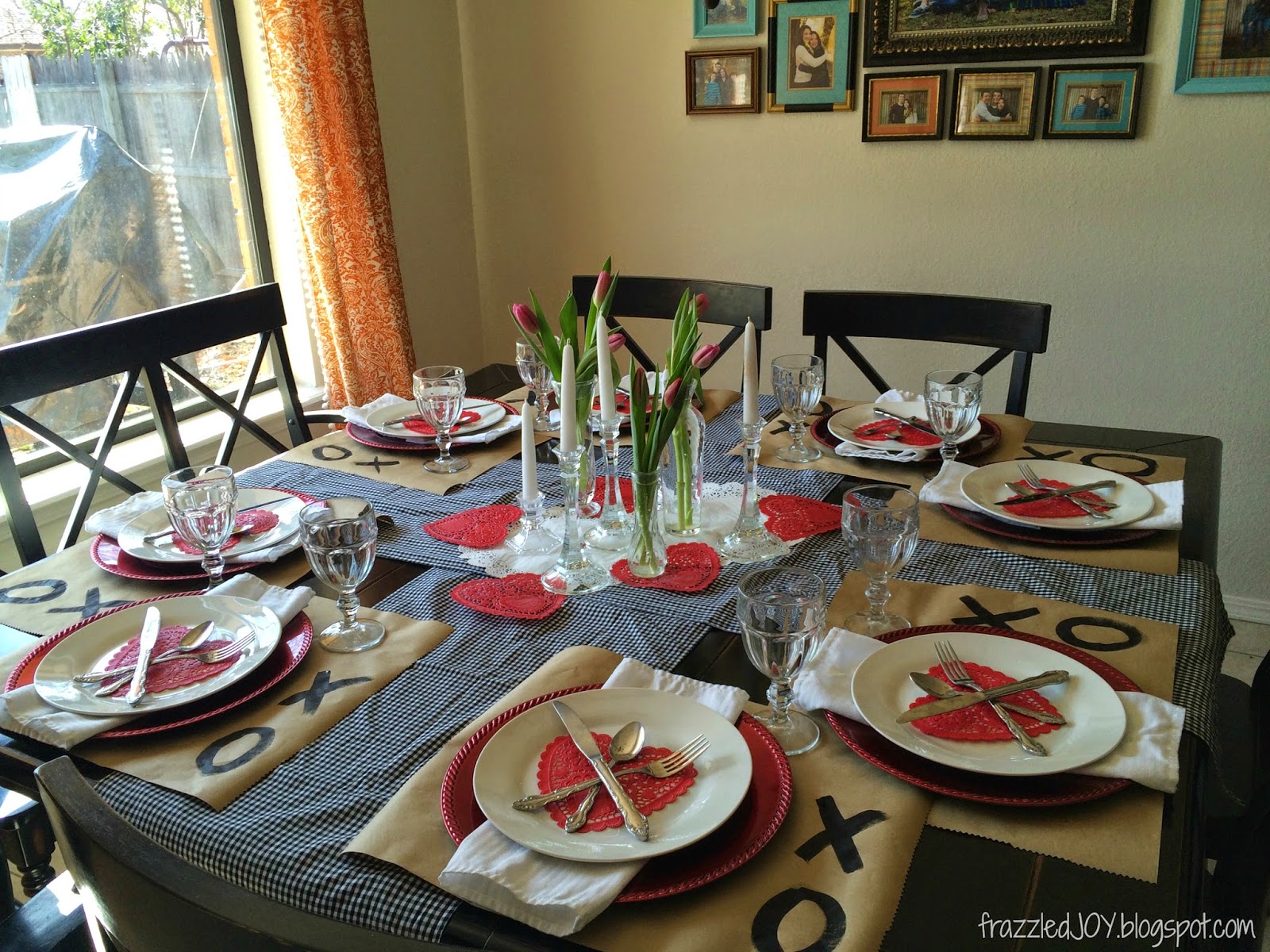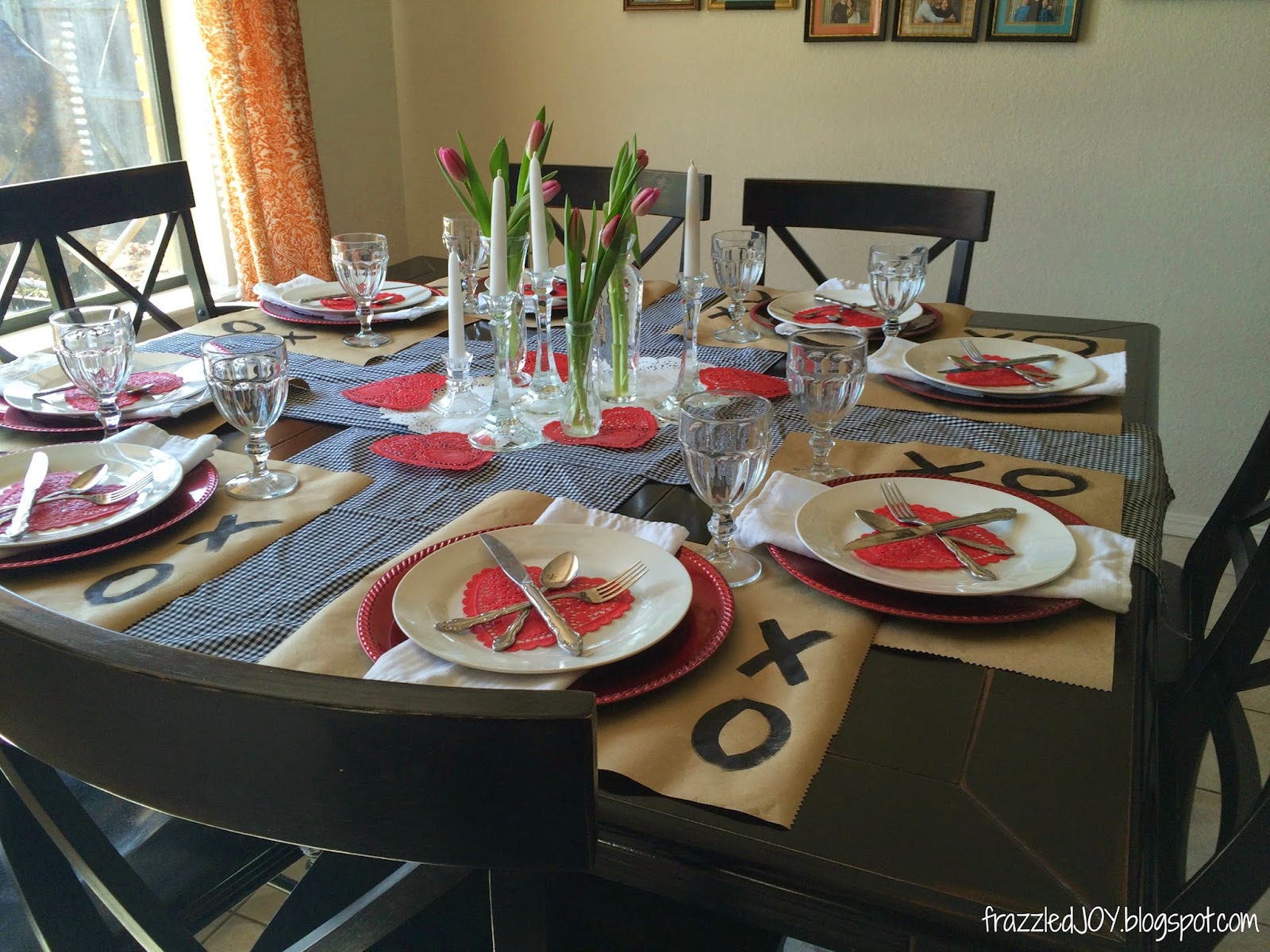 I used my black and white gingham table runners that I made at Thanksgiving.  I added some kraft paper placemats.  Red chargers, white napkins and plates.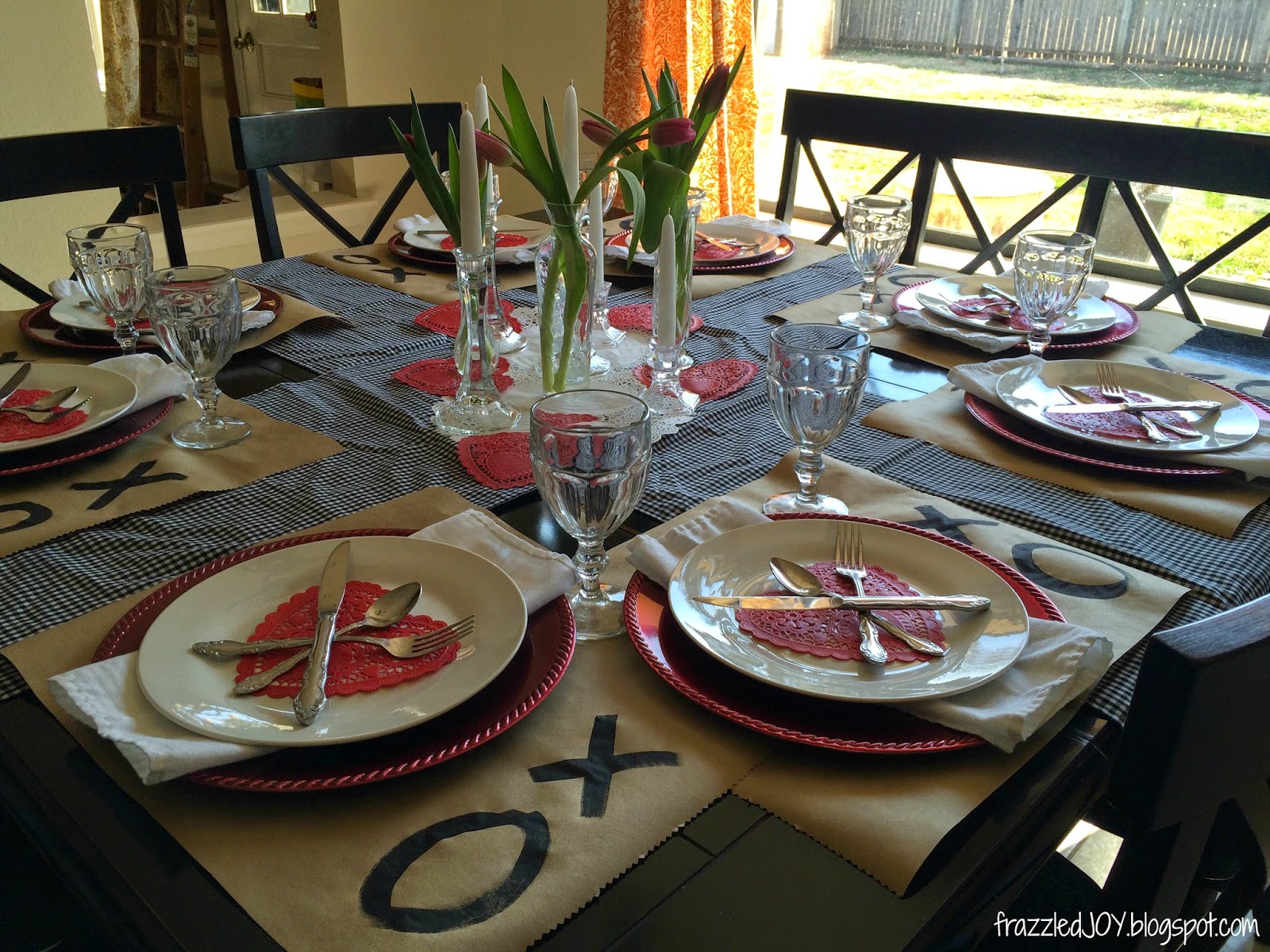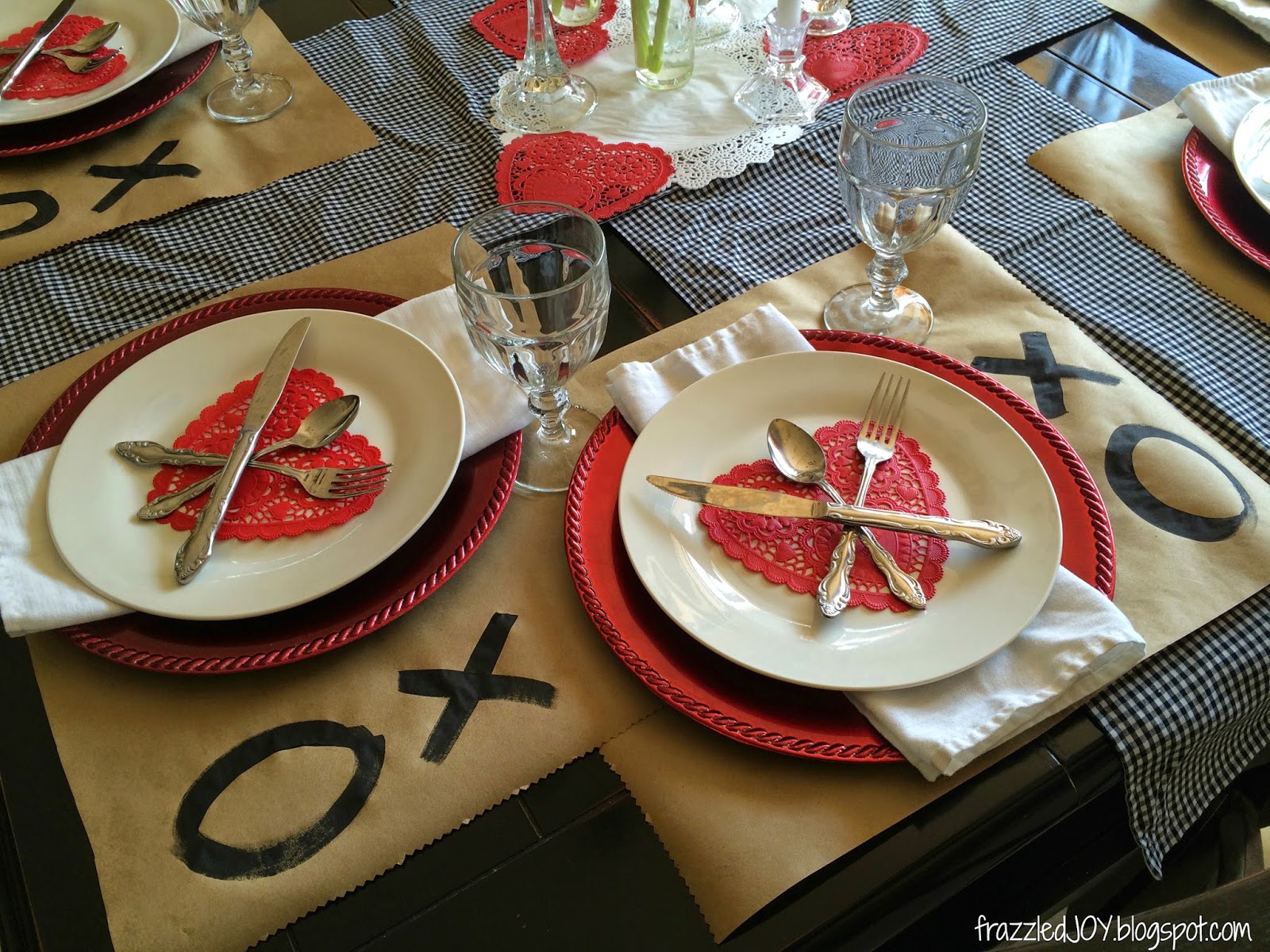 The placemats were simply cut from a roll of kraft paper and I added the XO with black craft paint.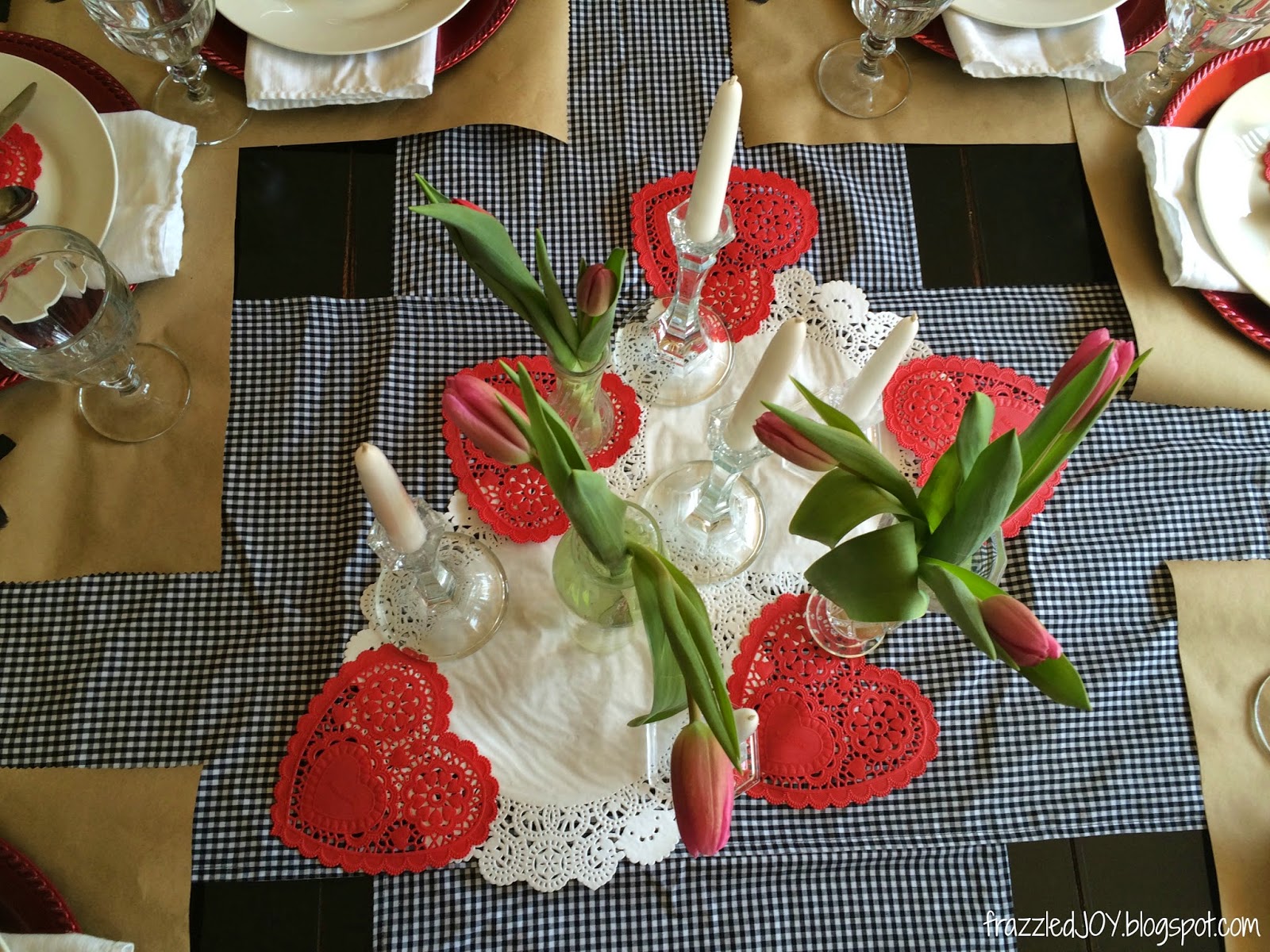 The only things I purchased were the red paper heart doilies that I used in the center and on top of the plates, and the tulips that were used in the centerpiece.  I gathered together crystal bud vases and candlesticks to cluster together for the centerpiece.  
So, I did this table for about $7.  When I buy dishes and such, I try to buy things that will go with lots of different schemes – white plates, white napkins, crystal, even the red chargers are very versatile.  I don't really have the storage for lots of different dishes, so this works best for me.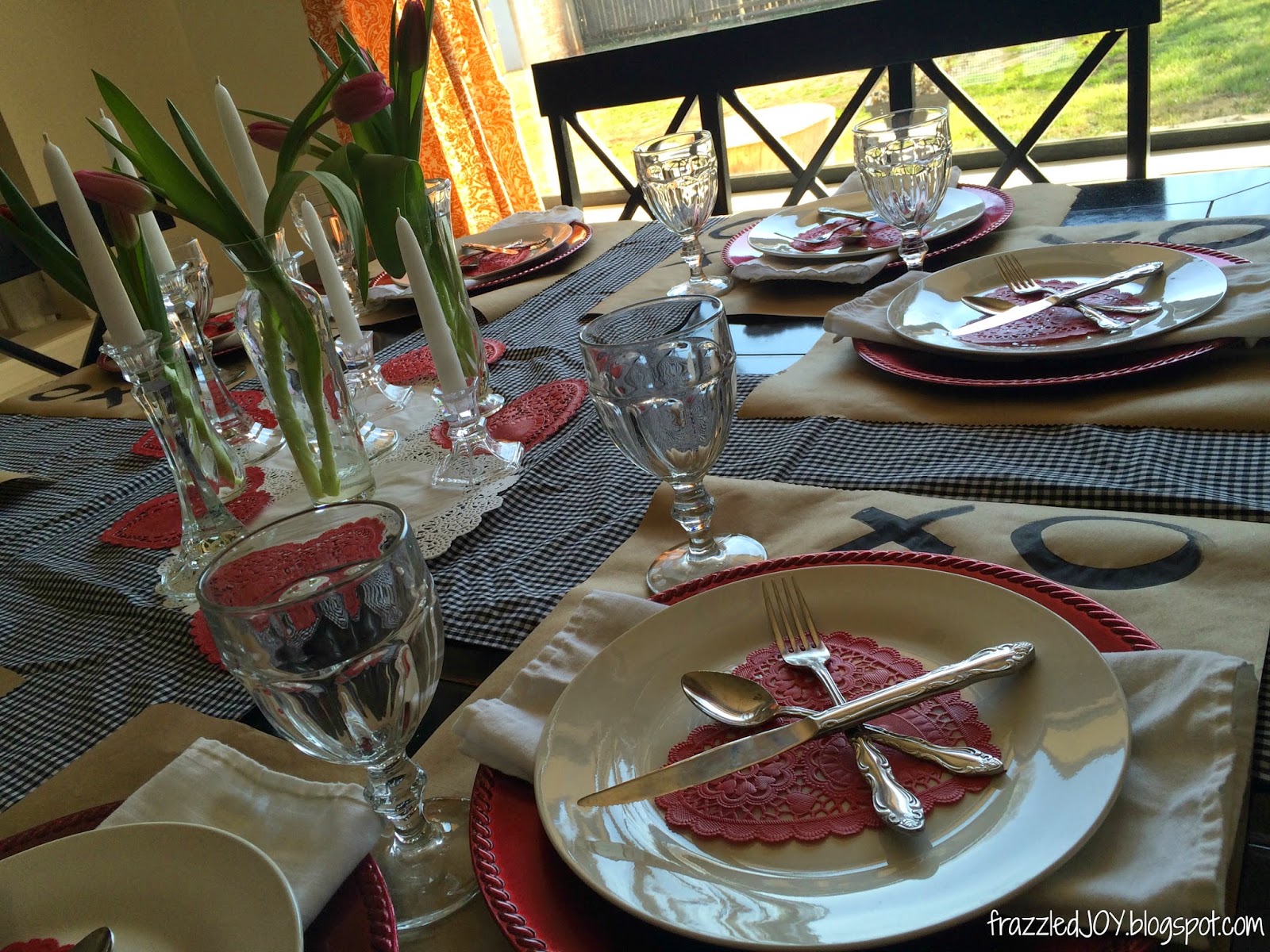 Here are a couple of pictures at night with the candles lit.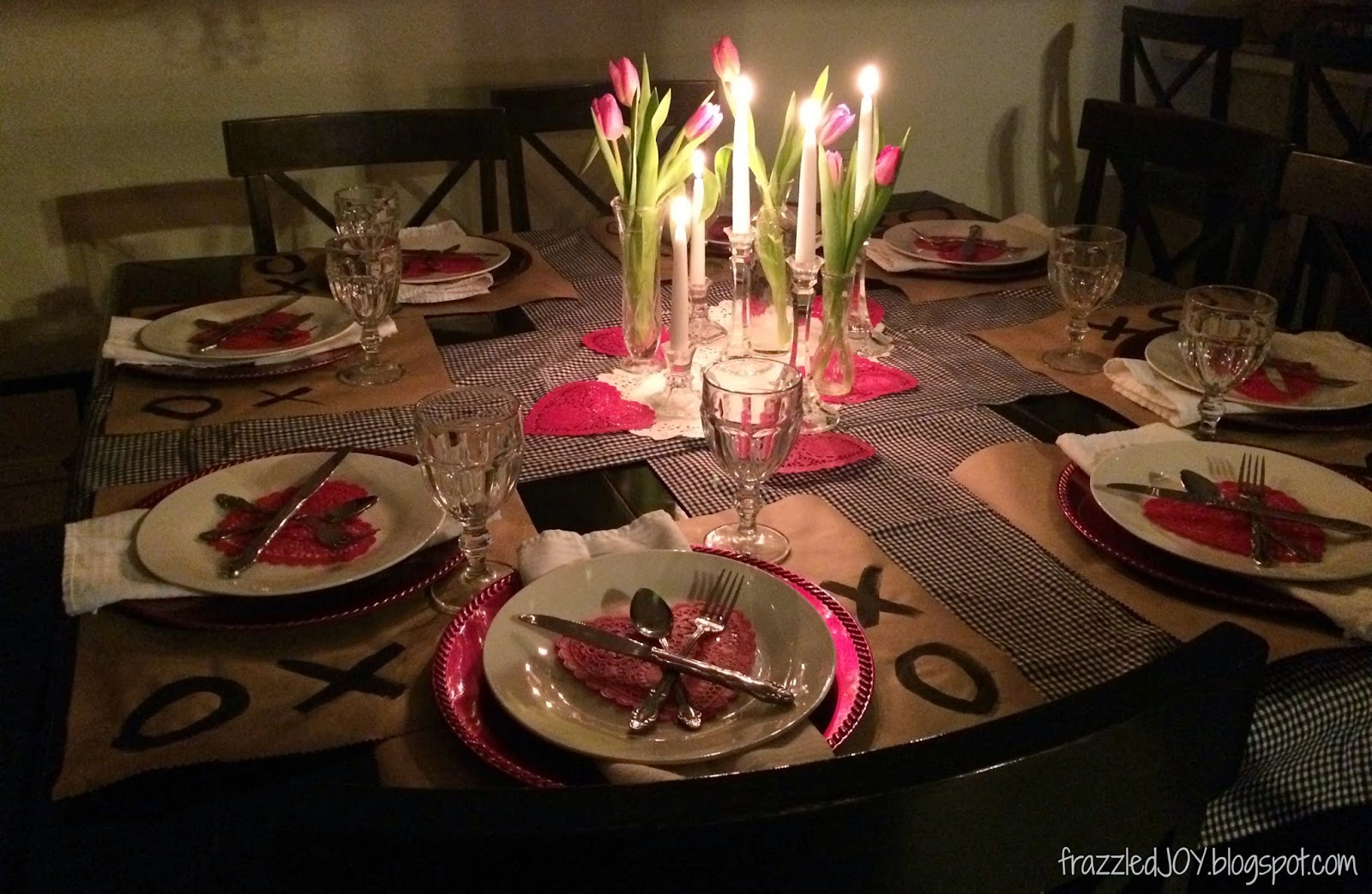 I can't wait for our family dinner!  🙂