I hope everyone had a great Labor Day weekend. We were blessed with an extra day yesterday as the kids were out of school!! I mentioned in my last post about my no spend September, that we were going to clean out the attic – ya didn't happen. As with most repairs, home, car or otherwise, things did not go smoothly – parts had to be ordered, wrong parts were ordered, blah, blah, blah. So, the garage – where the access to the attic is, was occupied by my sons truck most of the weekend. Oh well – life happens :).

One thing I have learned about organizing spaces in my house is that labels are essential. Because, to be honest, even if I know where things go no one else does and things don't end up back where they belong. So, I finished up a couple of organization projects yesterday with labels. I had organized the cabinet in my kids bathroom over a year ago – but again, no labels.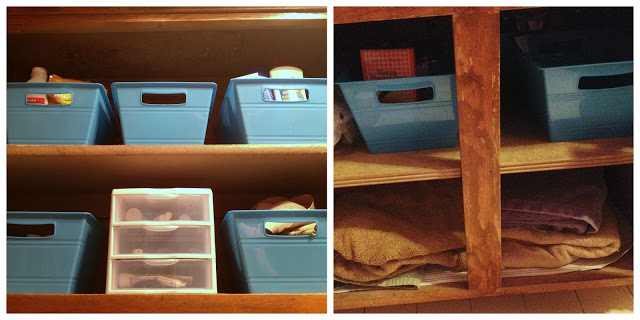 I have cleaned it out many, many, times and only recently realized the problem.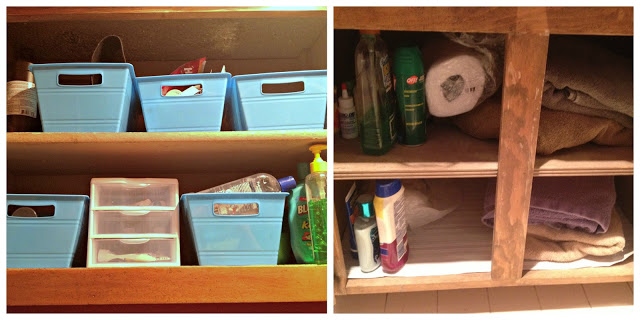 Baskets and buckets and drawers are great, but if they don't know where things are "supposed" to go they will not take the time to look for like items or try to remember where they got it, but instead they will stuff it in whatever container they see first, or they will merely stuff it on the shelf next to the bucket…. ugh!!

I decided the easiest, quickest, most cost effective (free) method to labeling these plastic containers I purchased from dollar tree when I first organized this cabinet over a year ago, was to use a sharpie.

A handy tip you might not know – need to get sharpie off any plastic or laminated surface – simply color over the top of it with a dry erase marker, and both will easily wipe off!!

So, here it is in the finished form – with labels.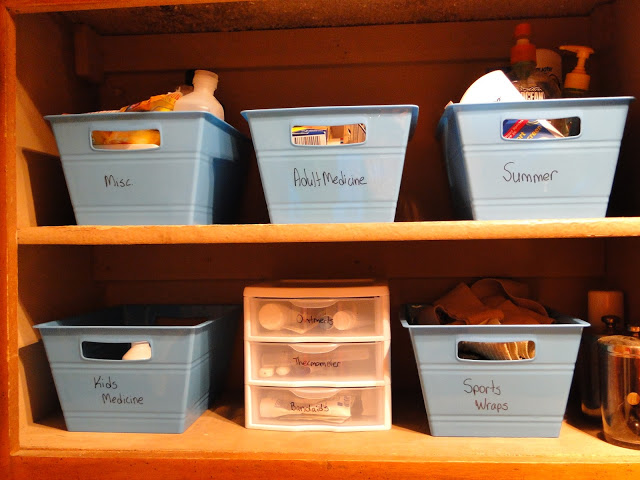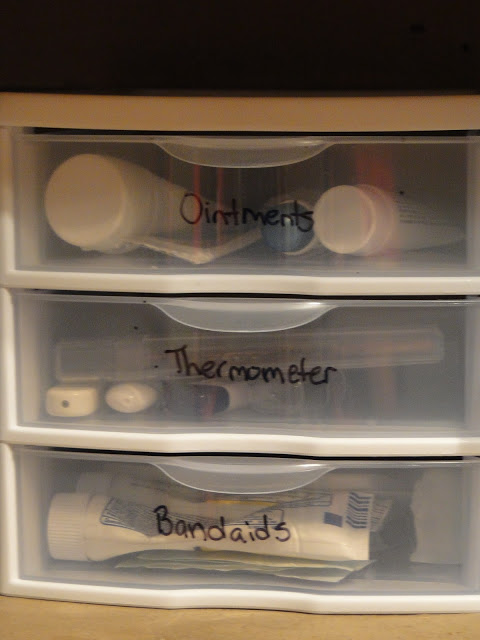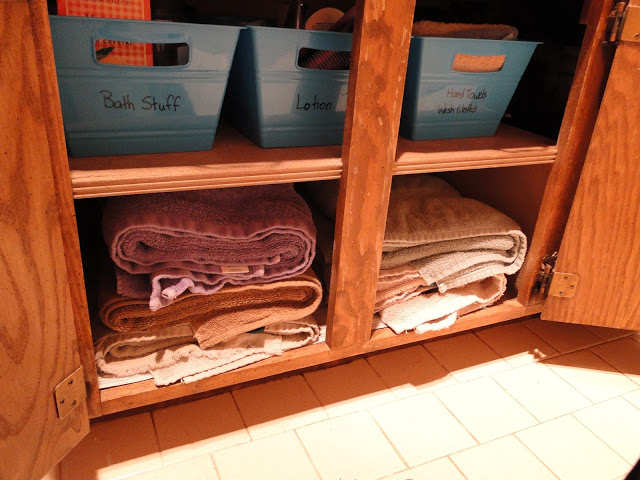 It's working well so far. 😉
I also finished up a project I shared with you earlier. My dreaded "craft" closet. I use that term loosely because really it holds a lot of things. Here's a before and after shot for your viewing pleasure.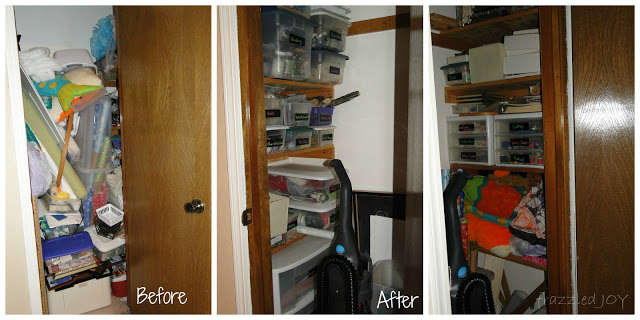 I will share with you the organization process for this closet in the next day or two. Now that is is labeled and I can actually get into the closet I am sooo excited!!
How about you do you label your spaces after you organize? It seemed a bit ridiculous to me at first, but now I understand why it is necessary 🙂
Blessings to you and yours. More no spend projects on the way.