I love long weekends, but it seems like it takes me a little extra time to get my house back in order and get back on my game afterwards!! How about you??

We have had unseasonably warm weather and sunshine here and I have been loving it!! I took advantage of the extra hours this weekend to start on the next project of the kitchen refresh – the backsplash. I showed you what I was working with in the paint reveal.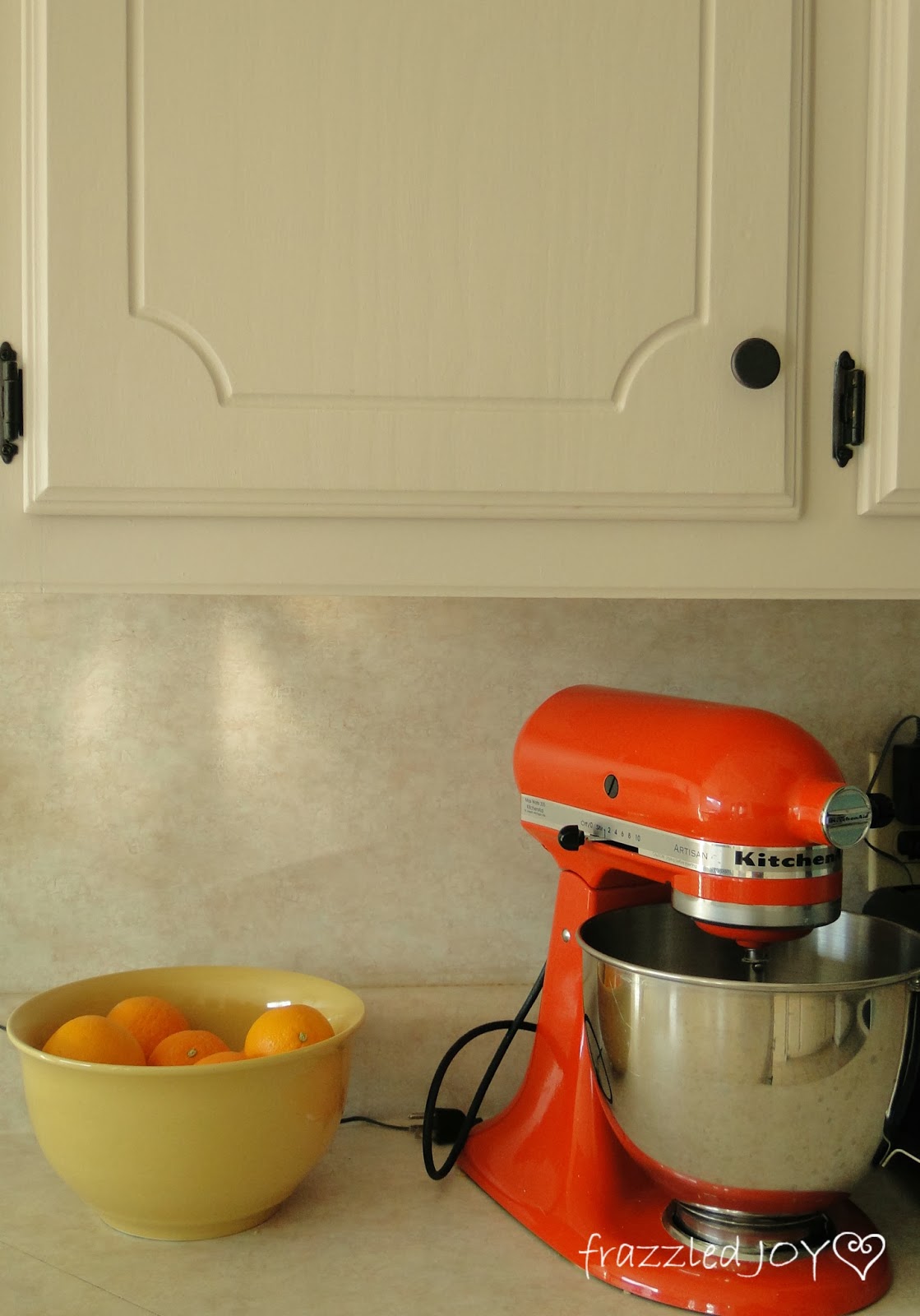 Yes, that's laminate, glued to the wall, very well. I know because I have tried, very carefully, to peel it off – not happening. So, plan B. I found several tutorials on the web of how to tile over laminate, but honestly, I have been swooning over beadboard backsplashes every since I saw these two.
LOVE!! Not to mention, beadboard is inexpensive. Less than or equal to many tile options I looked at.
This phase of the project took a little longer than I expected. We cut each piece and tried it out in it's place before we cut the next and fit them all in place before we glued. Only a couple pieces had to be scrapped altogether, but several had to be shaved to fit.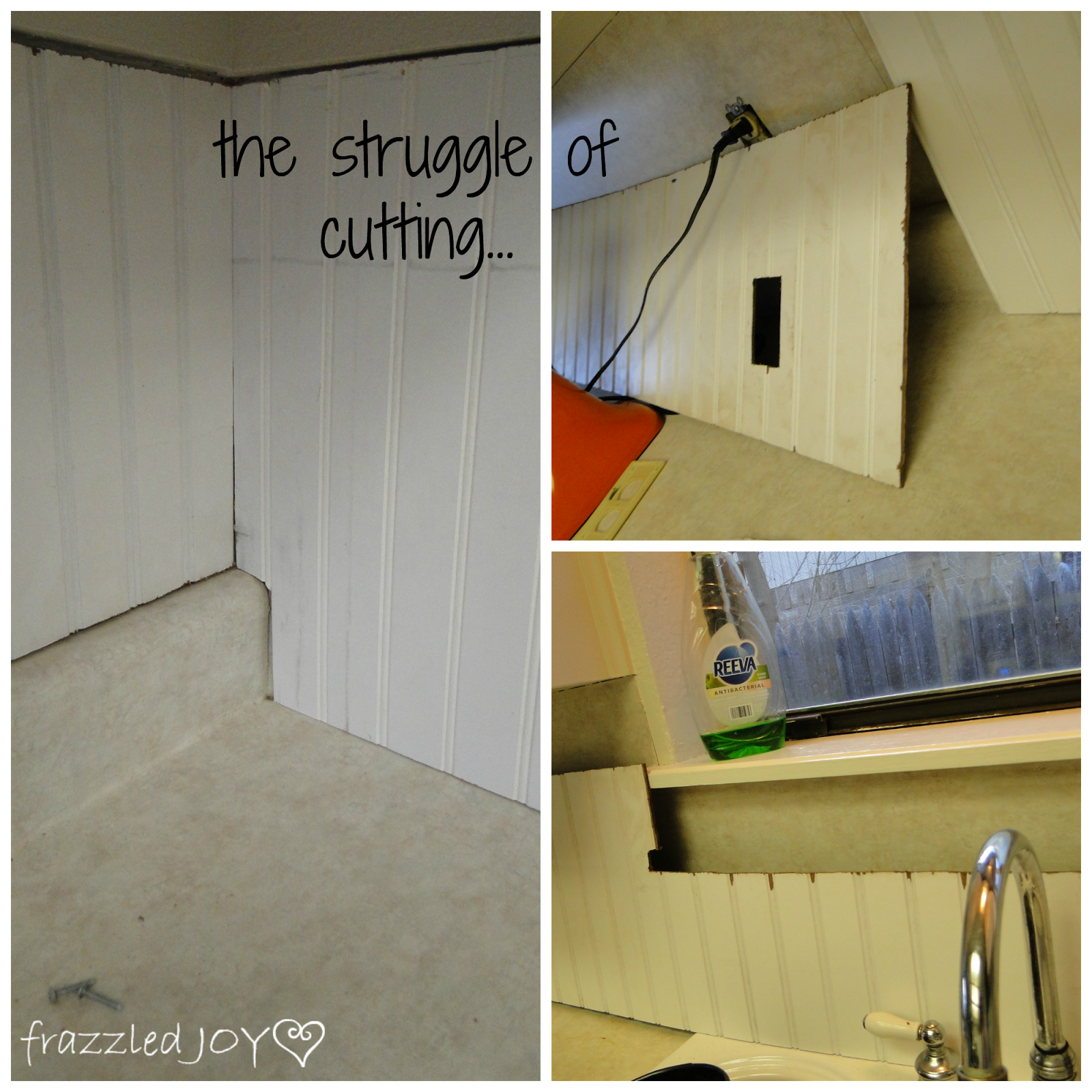 The other thing that was necessary to complete at this stage was to change out all of the outlets and switches that lined the backsplash.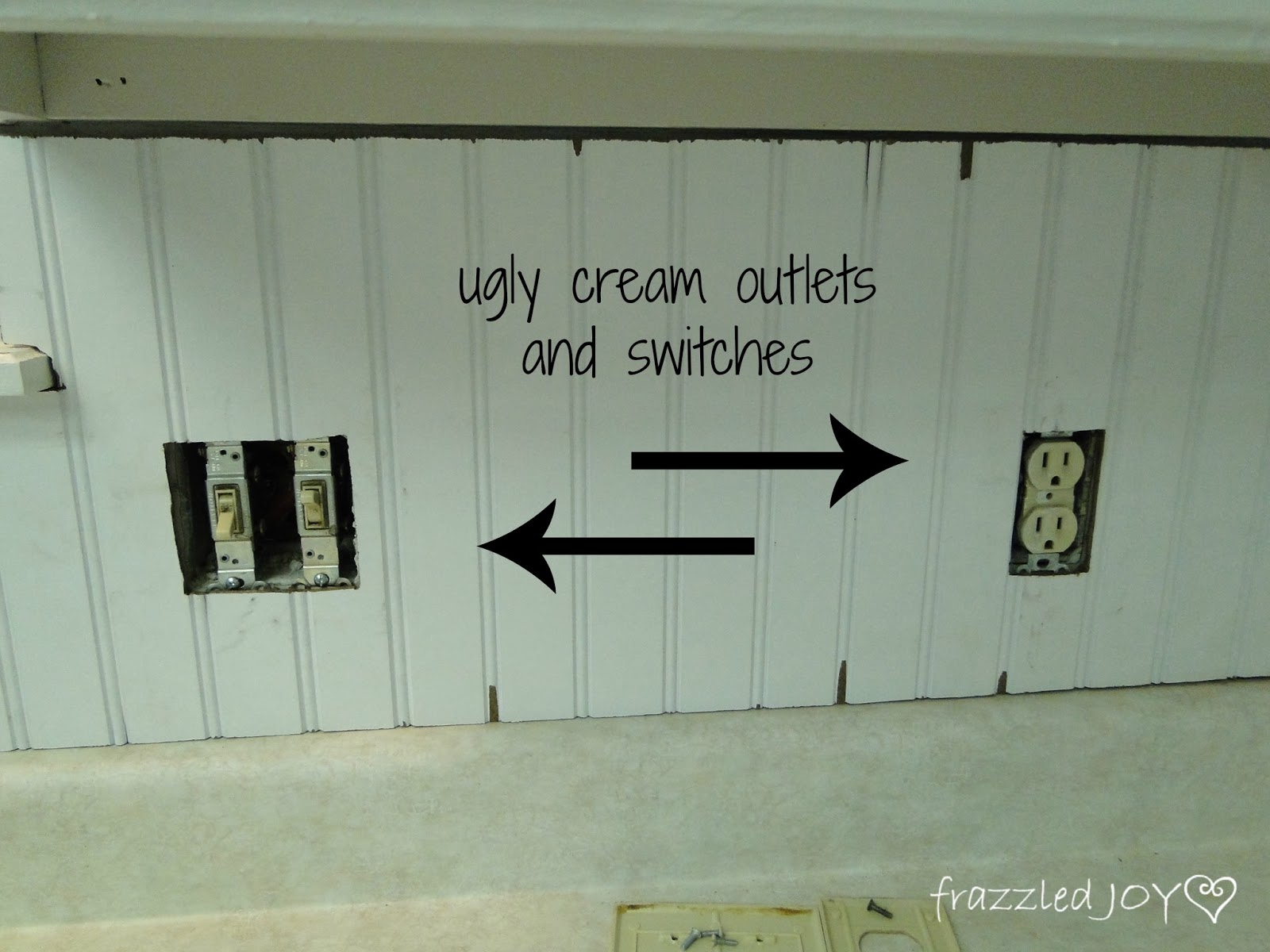 This is really a pretty straight-forward DIY. Just make sure you put everything back into the new one the same way that you took them out of the old one you should be good. First and foremost – turn off all the power, even before you try pulling the outlets out of the wall – learned that one the hard way – ouch.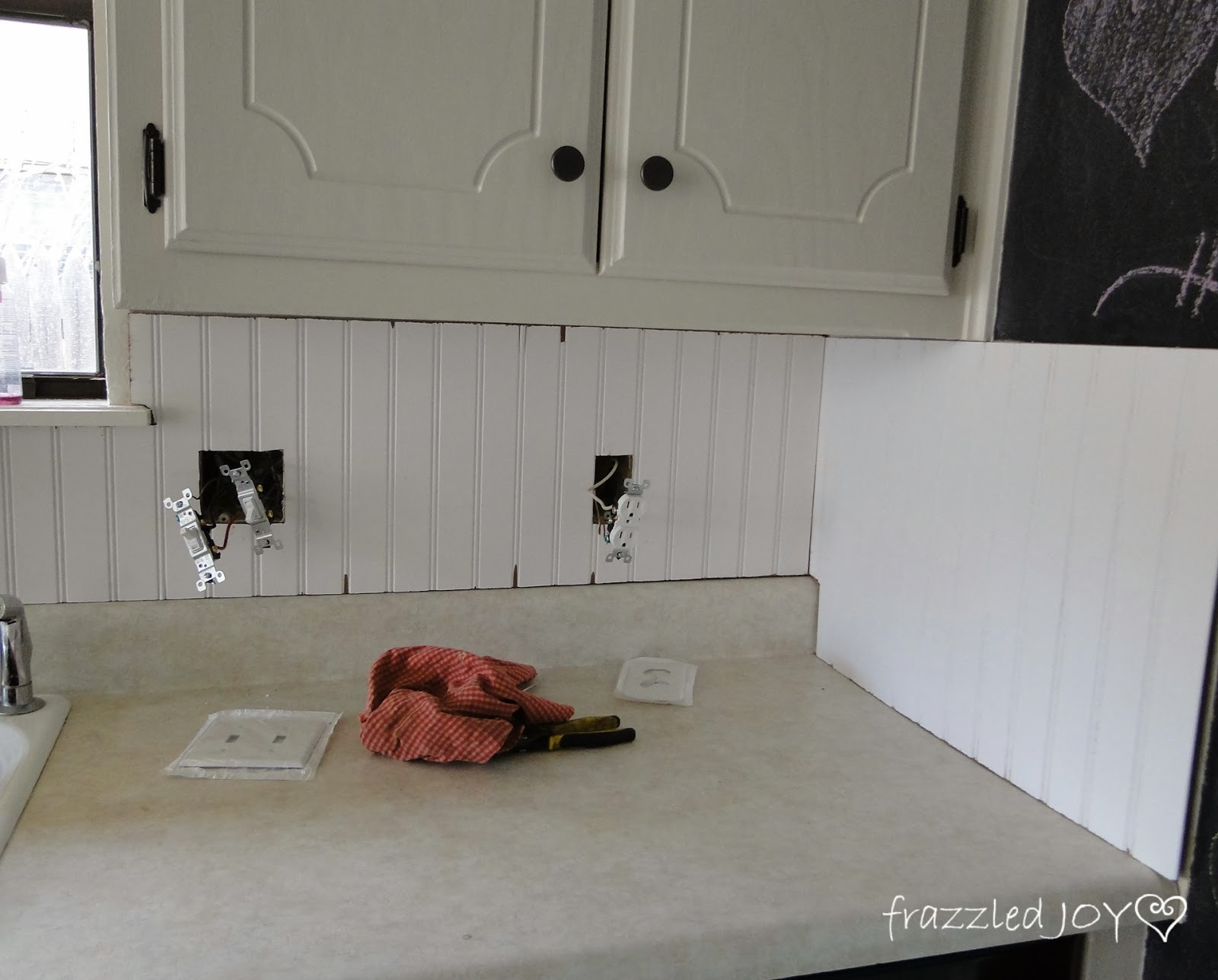 White – much better.

The other semi-electrical change we made involved the phone. I have never liked the phone outlet in the kitchen. It's in an awkward place and it's big and it's an ugly metal thing. I considered replacing it with a nicer white one, but when it came down to it, I just didn't want it there at all. So, I found another place for the main phone line and we tied off the wires and simply covered it up with the beadboard – no one will ever know!! (well now you know – but you won't tell)



I used liquid nails to glue the beadboard on. We used it in our entry way project, and it worked well. We had discussed using nails also, but I decided the pieces were small enough it wasn't necessary. (if it starts peeling off the walls, then I guess I will put nails in :))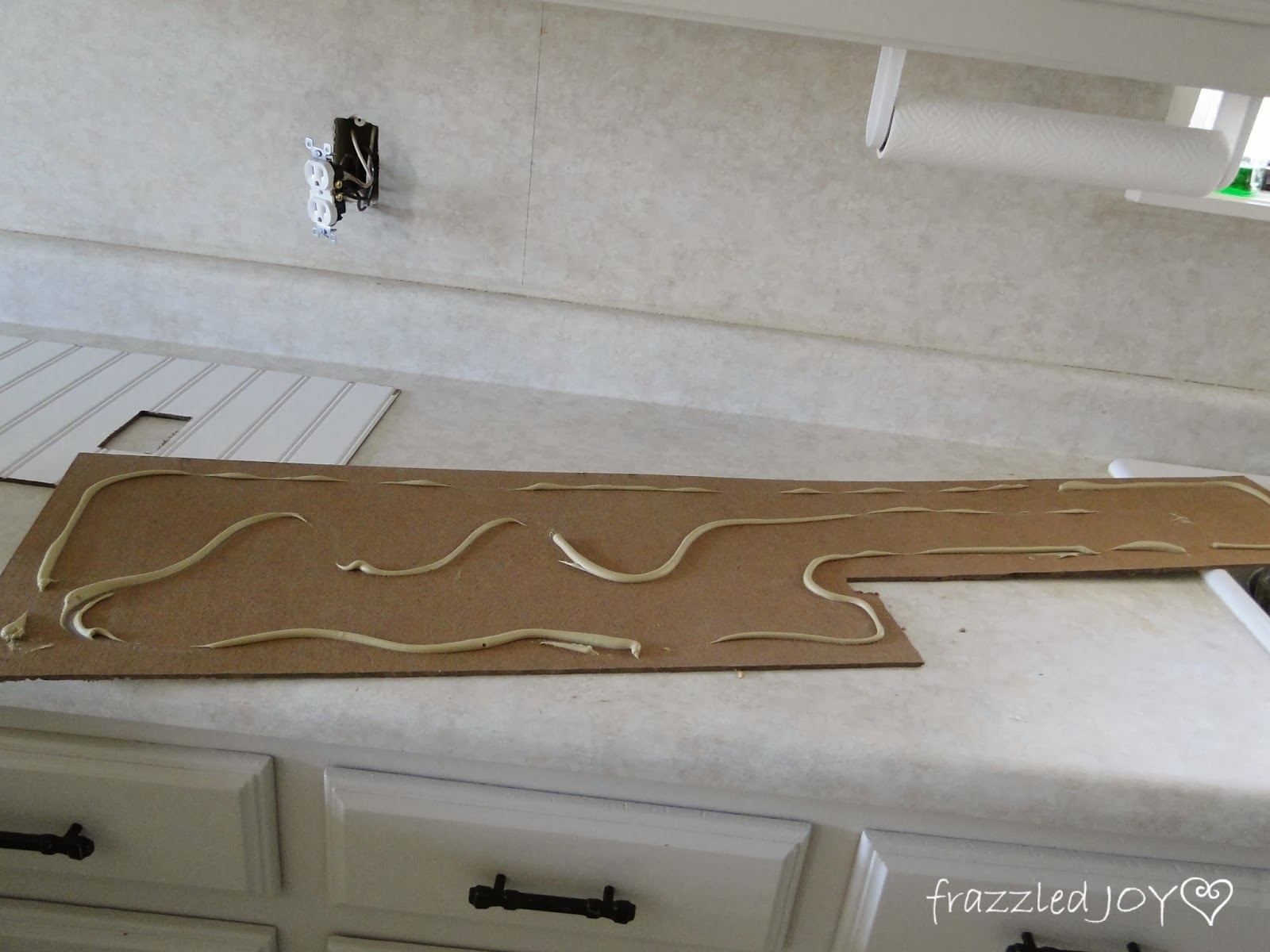 I used a generous amount on each piece – I wanted it to stick. You do have to stand there and put pressure on each piece for about 2 or 3 minutes until it stops moving, but really gluing went pretty quickly.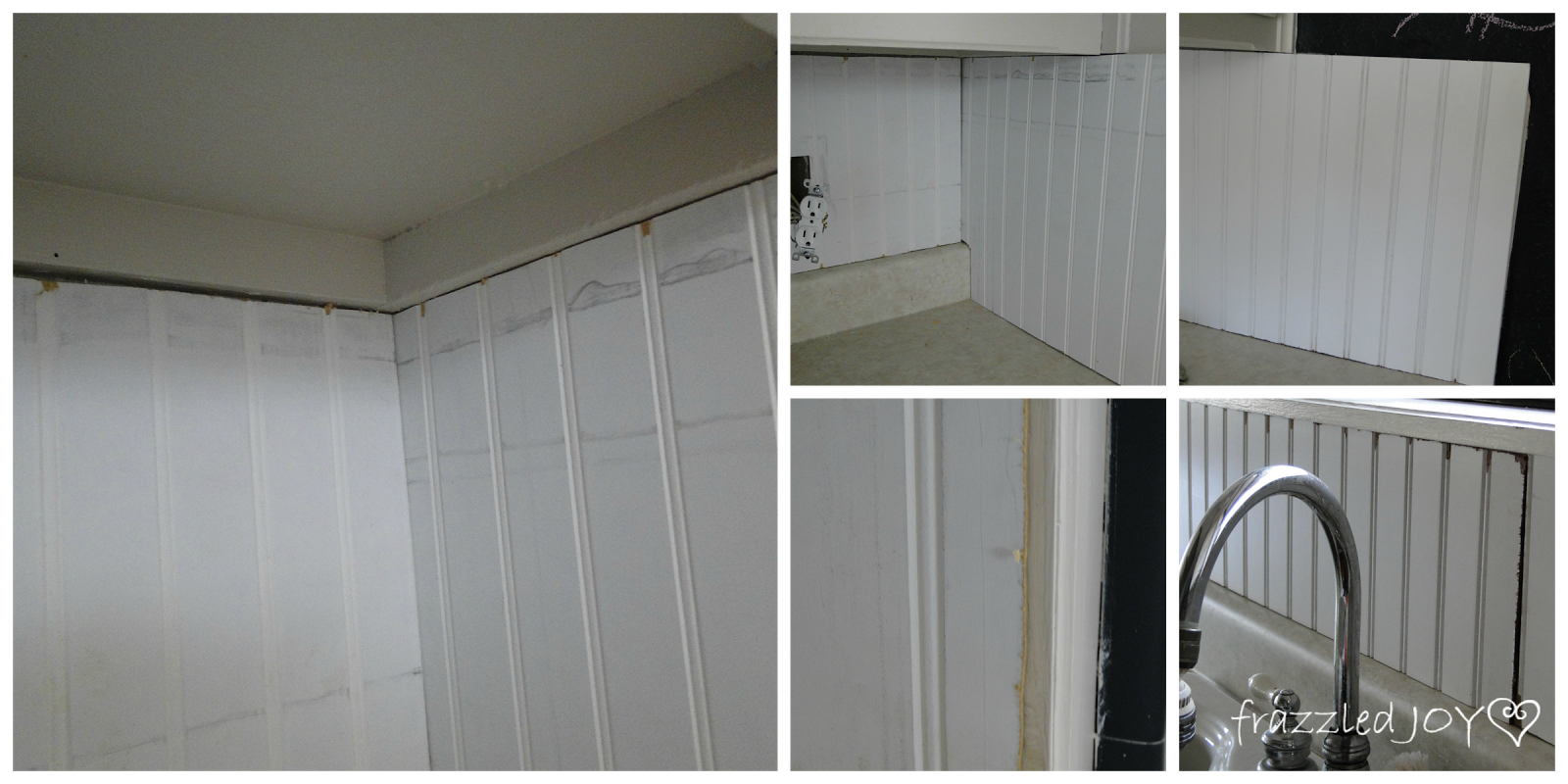 The next step is to caulk the seams and attach trim. We weren't super picky about everything matching up perfectly, because I knew I was going to cover up all the edges and corners with trim and caulk. Then it will all get a coat of paint that will match the trim in the room which is the whitest of the whites in here.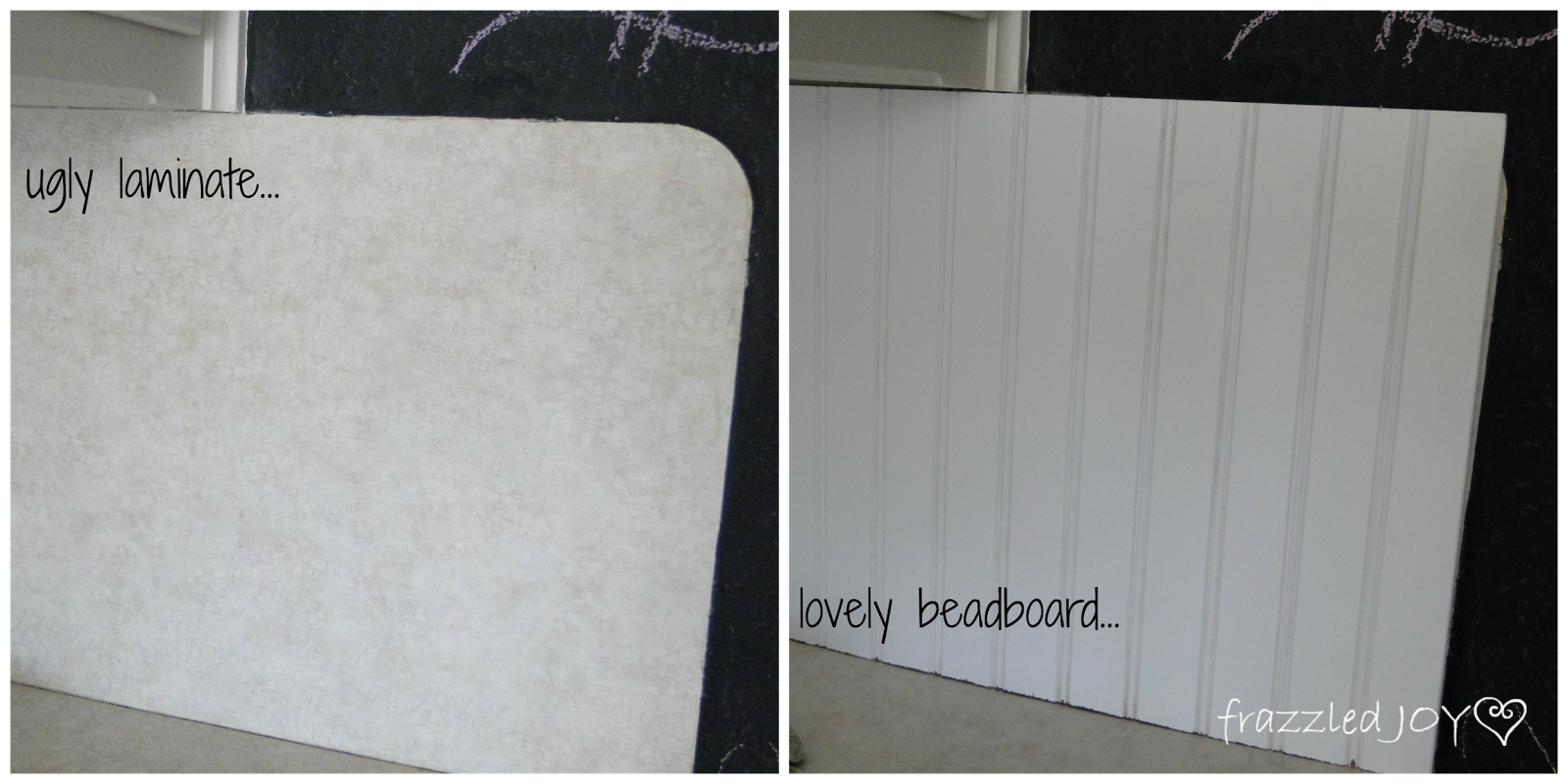 I'm still amazed at the difference in the light every time I have made a change and this time was no different. It's lovely how the light bounces off the lovely beadboard.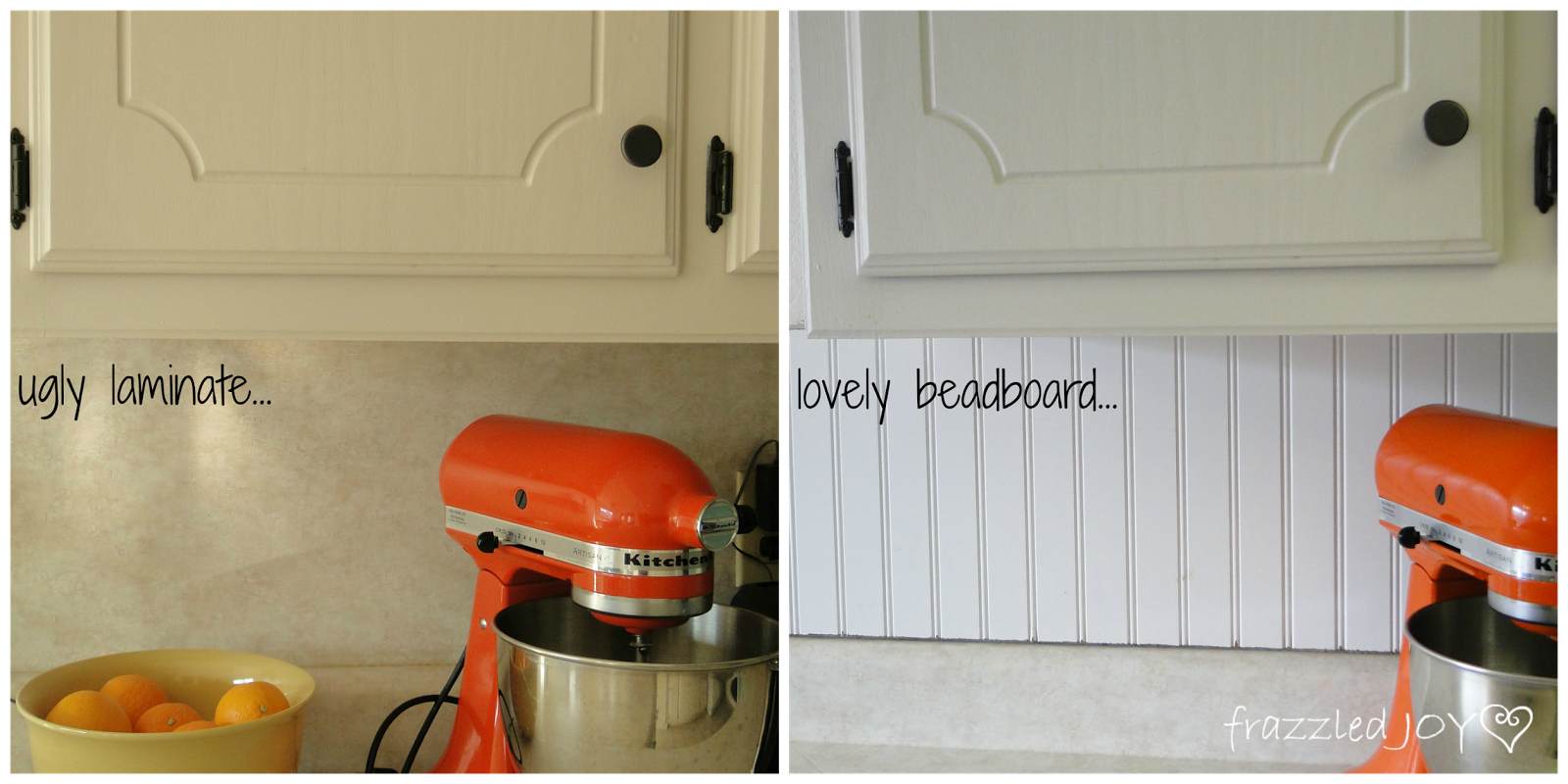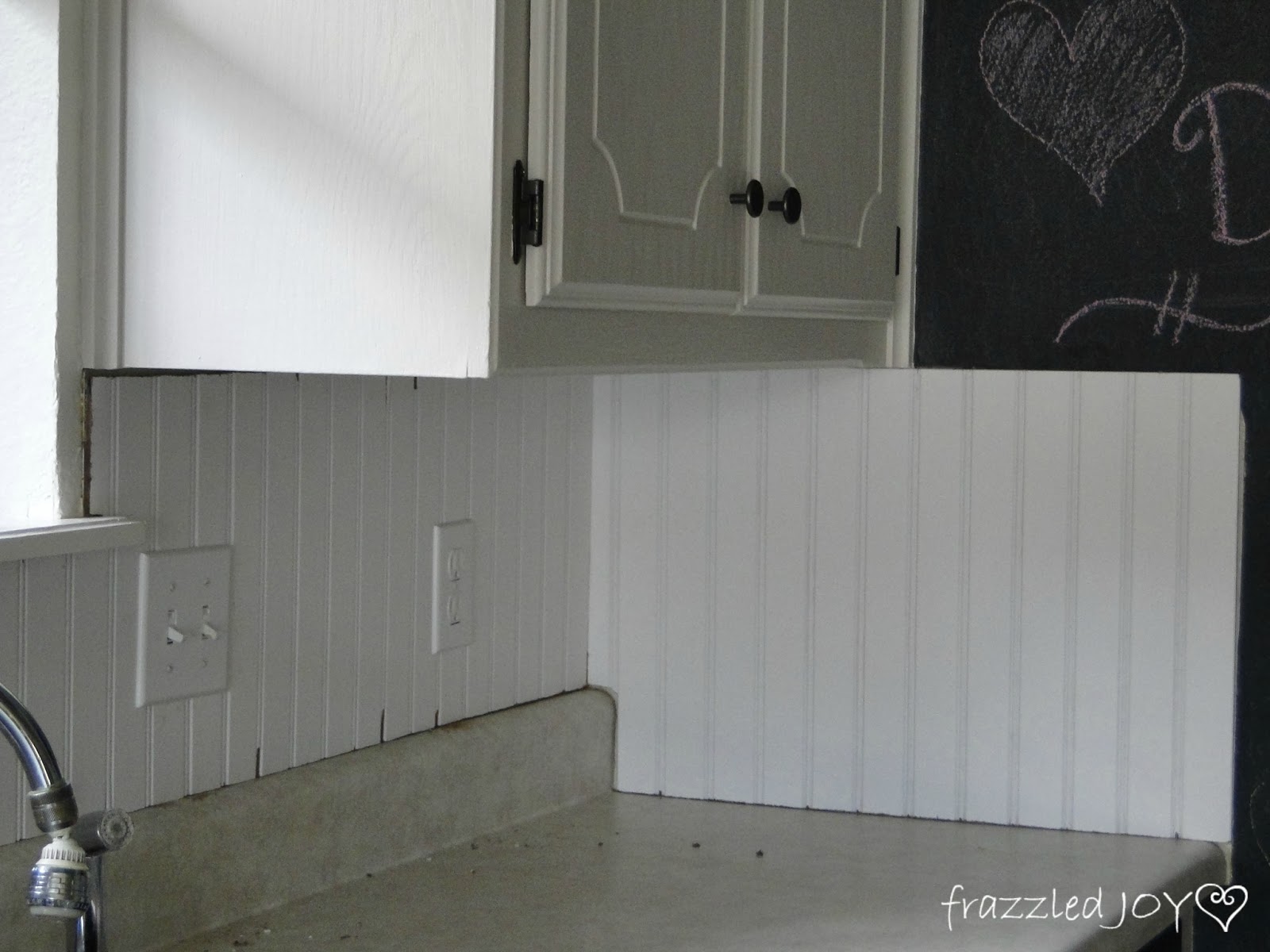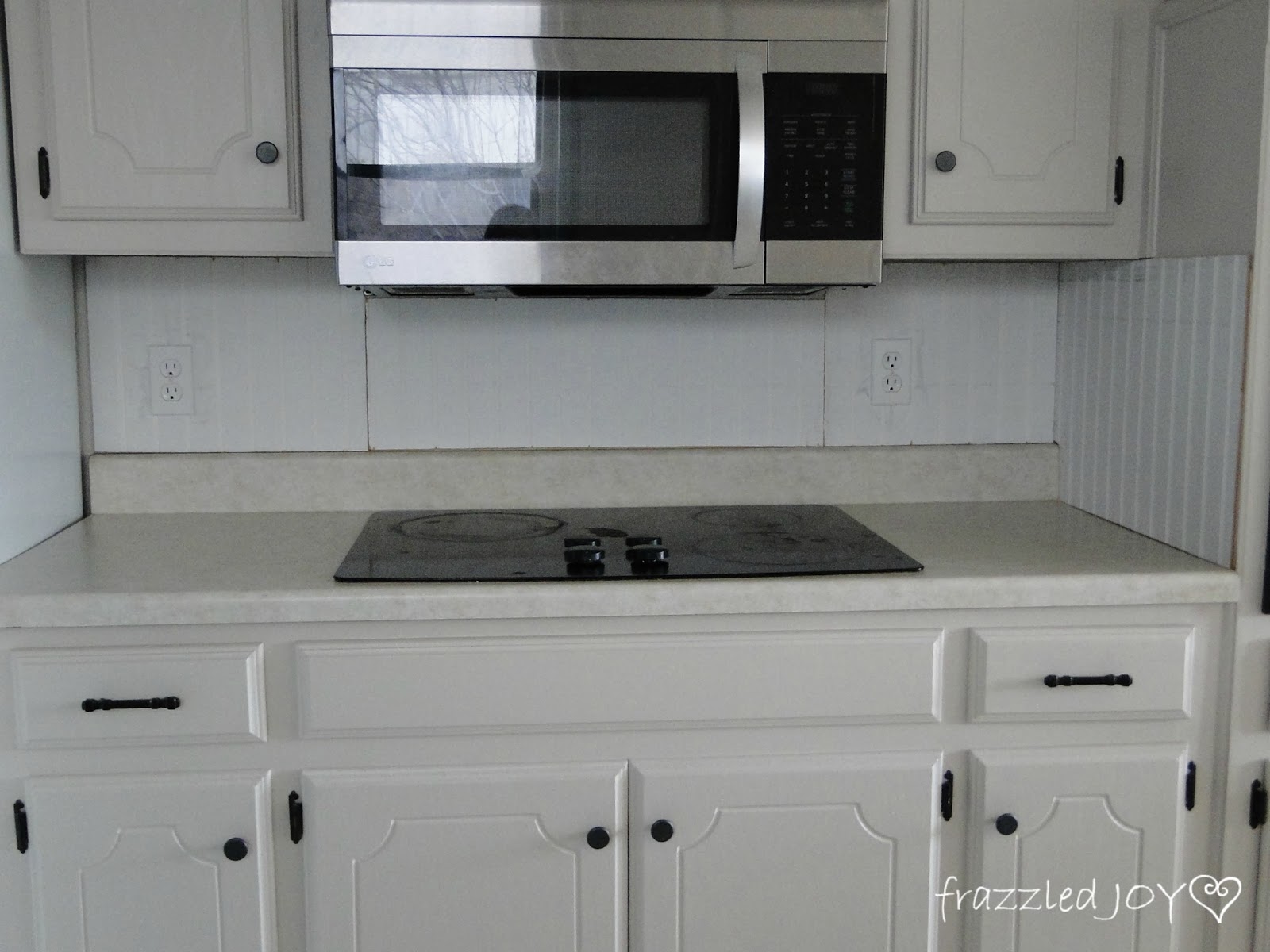 Yay for beadboard!! I'm super excited with the results, it's all that I imagined!! 🙂

For now it's going to stay at this state of completion. Many other life things happening this week including getting ready for my first speaking engagement. Even though small, it's a first. Leading a break-out session at our church's ladies retreat – talking about how to show God's grace through your finances. I'm beyond thrilled to be doing this, and need to get to the finishing details of that.