Since we're pausing our house search for a couple of months I decided I would go ahead and decorate the house for fall! And can I tell you…it made me so happy!! It's the little things, am I right??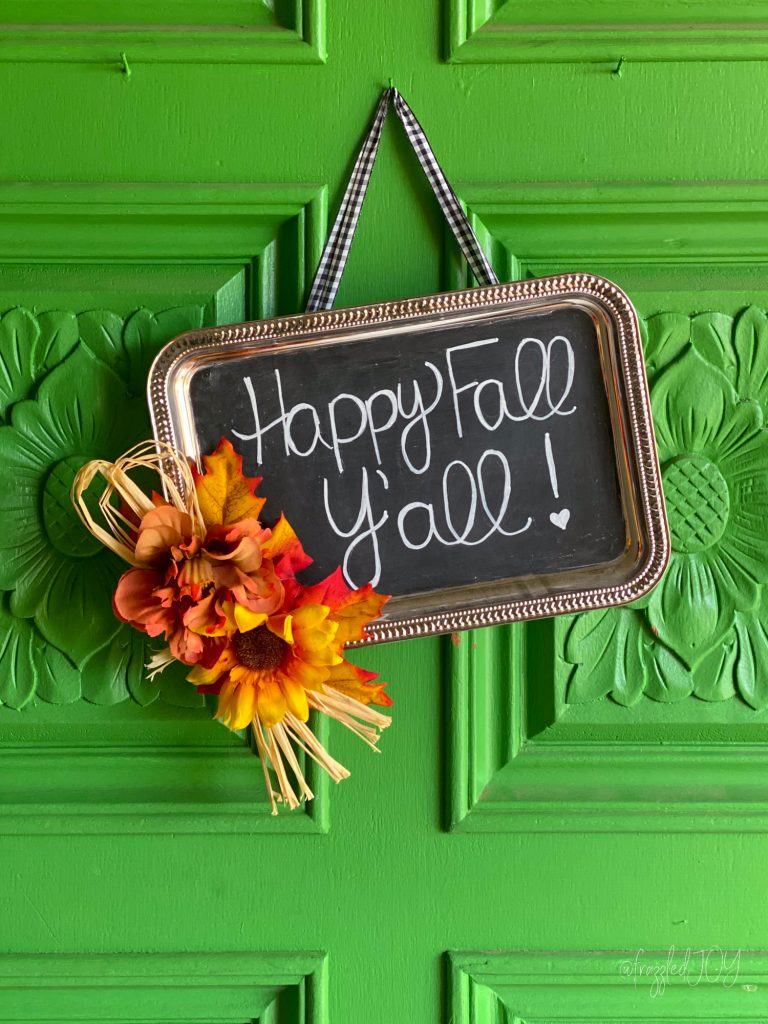 Who would've known that a Dollar Tree craft would be one of my favorites for years to come! I never even blogged about it because it was so simple, but maybe I need to recreate it and video it this time!
I have collected a lot of little pumpkins over the years. I don't always use them all, and this year was no exception, but I did sprinkle a lot of them here and there all over the house.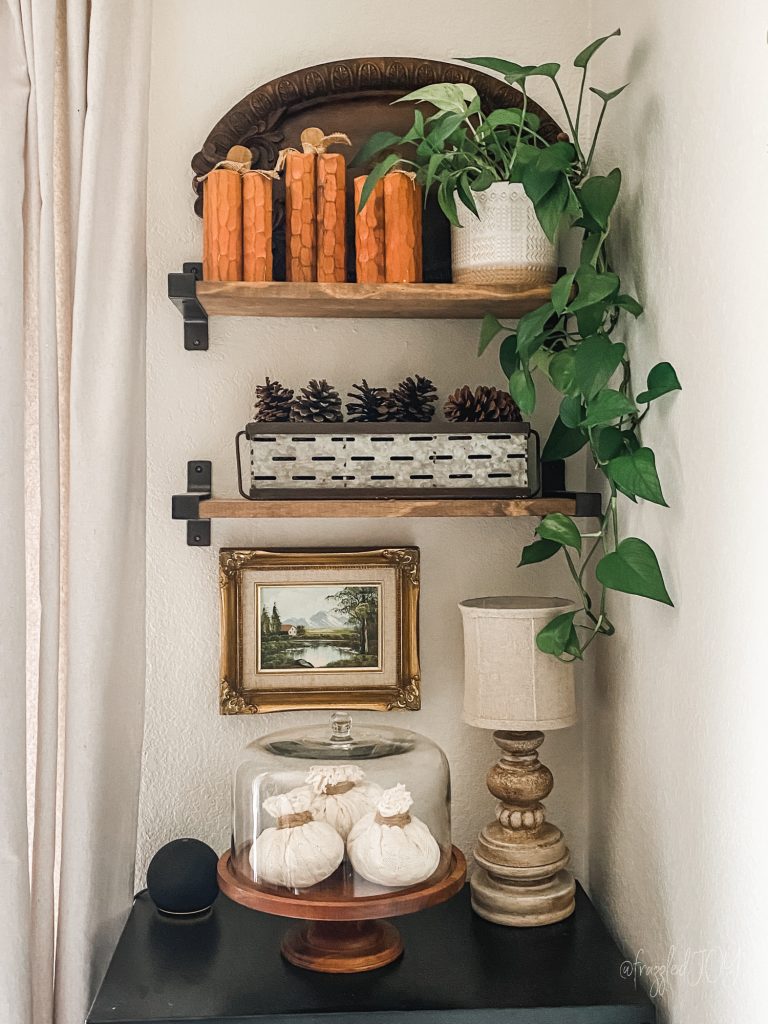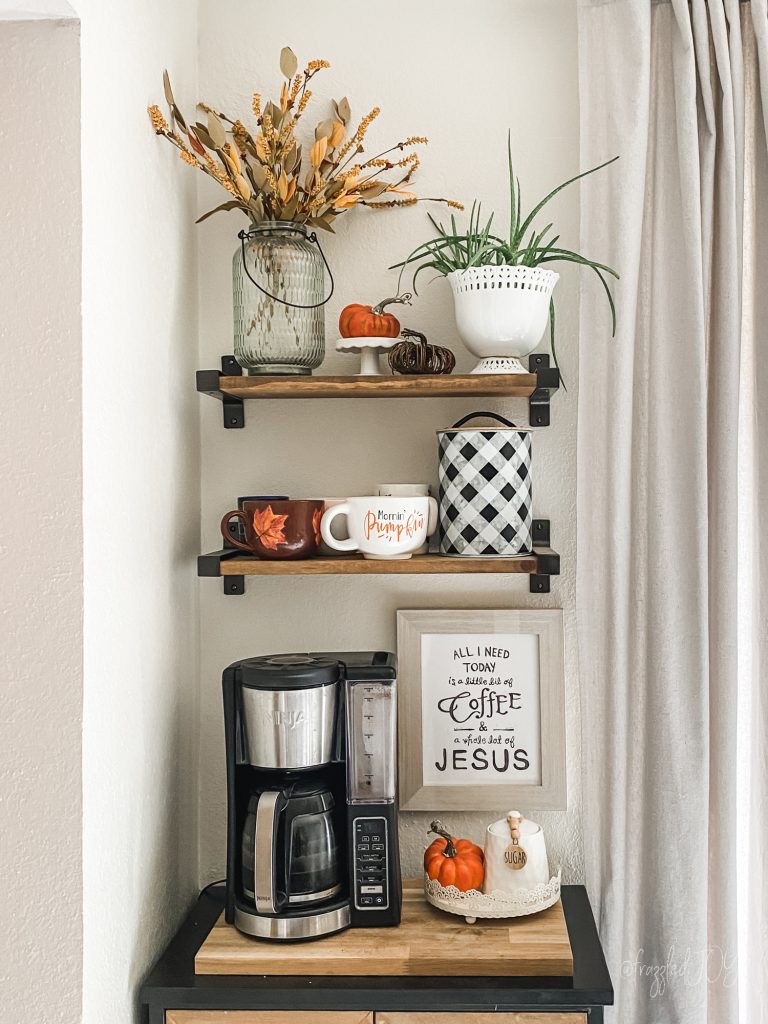 On the open shelves in our breakfast nook.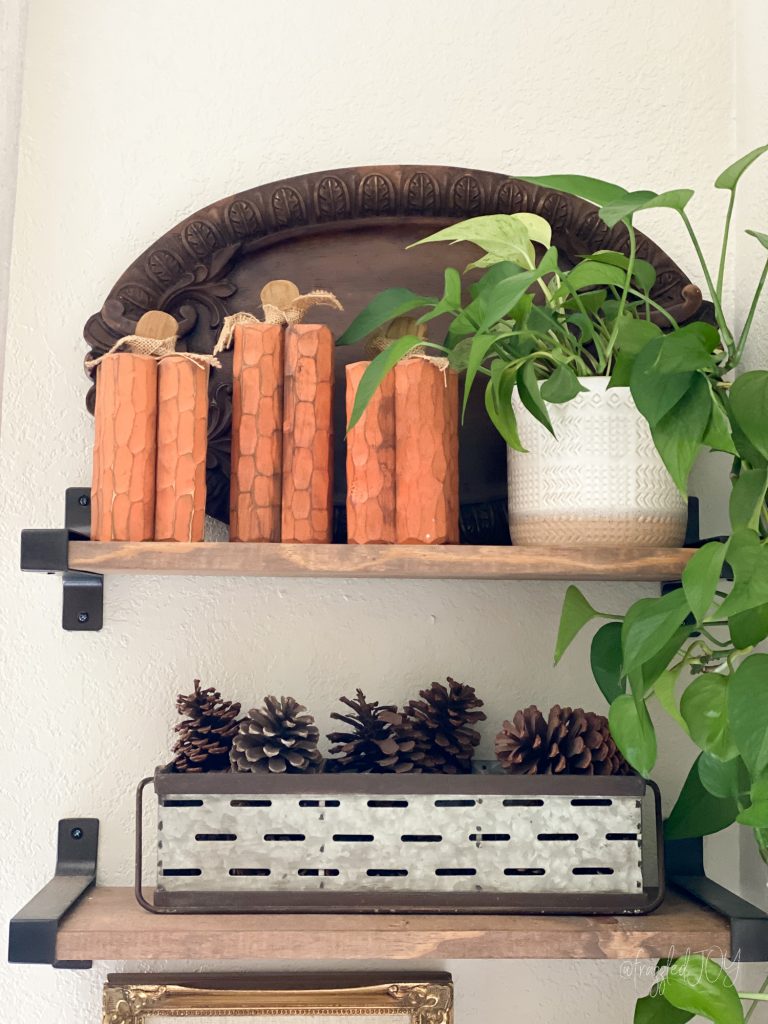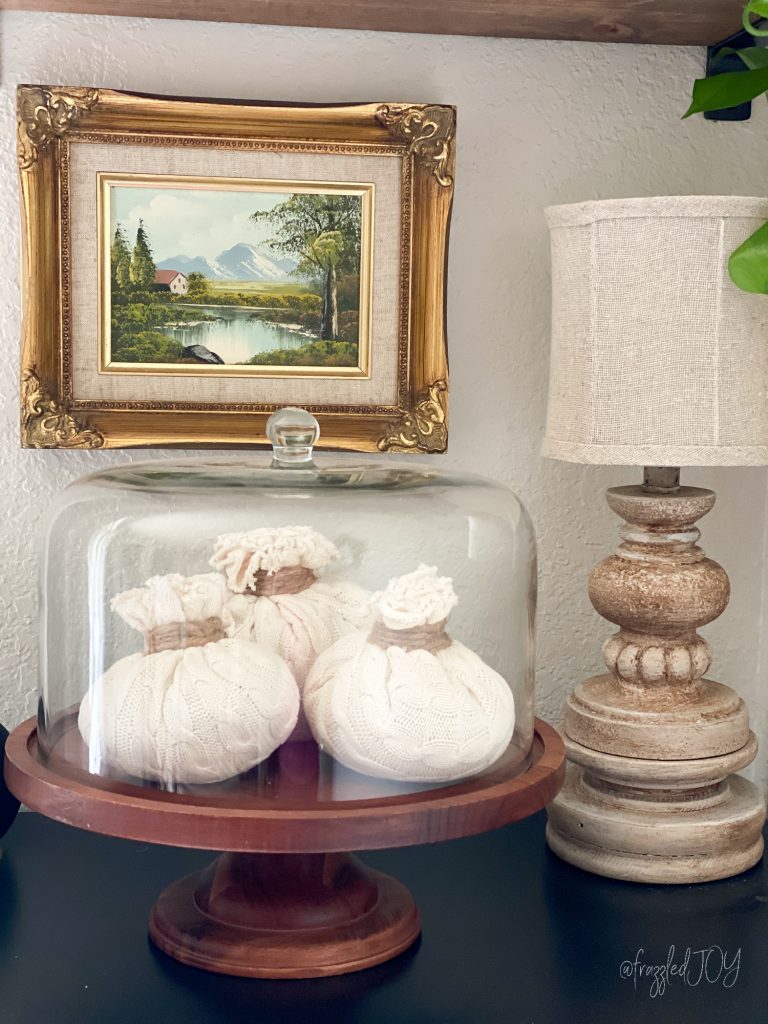 On the family room built-ins.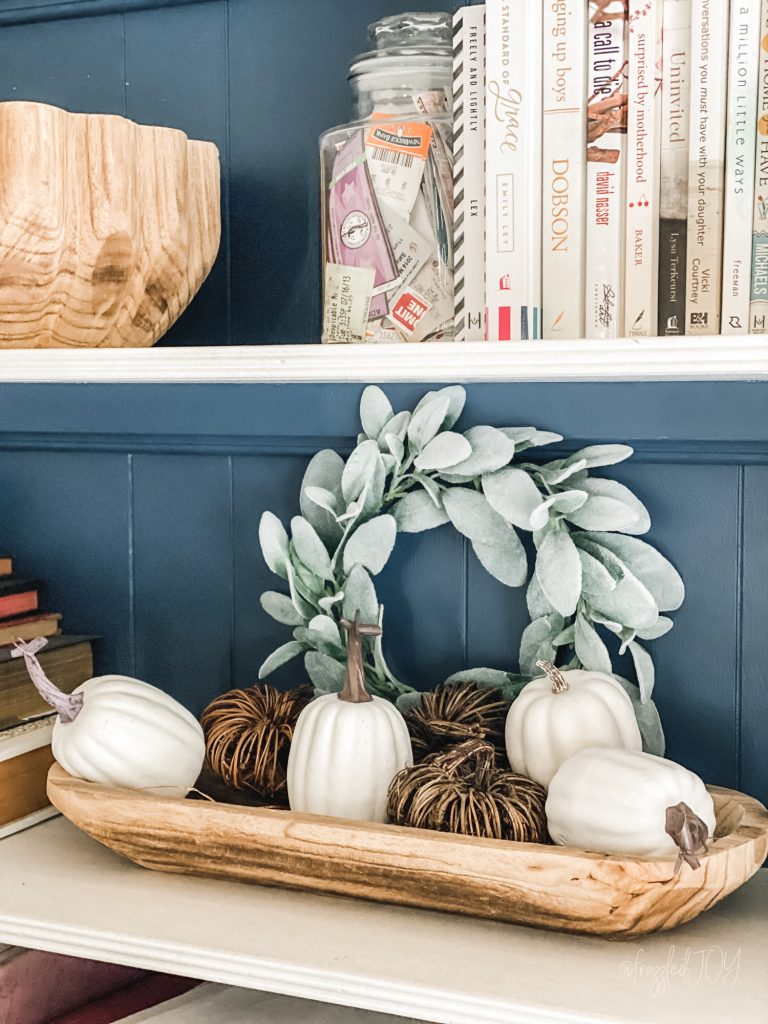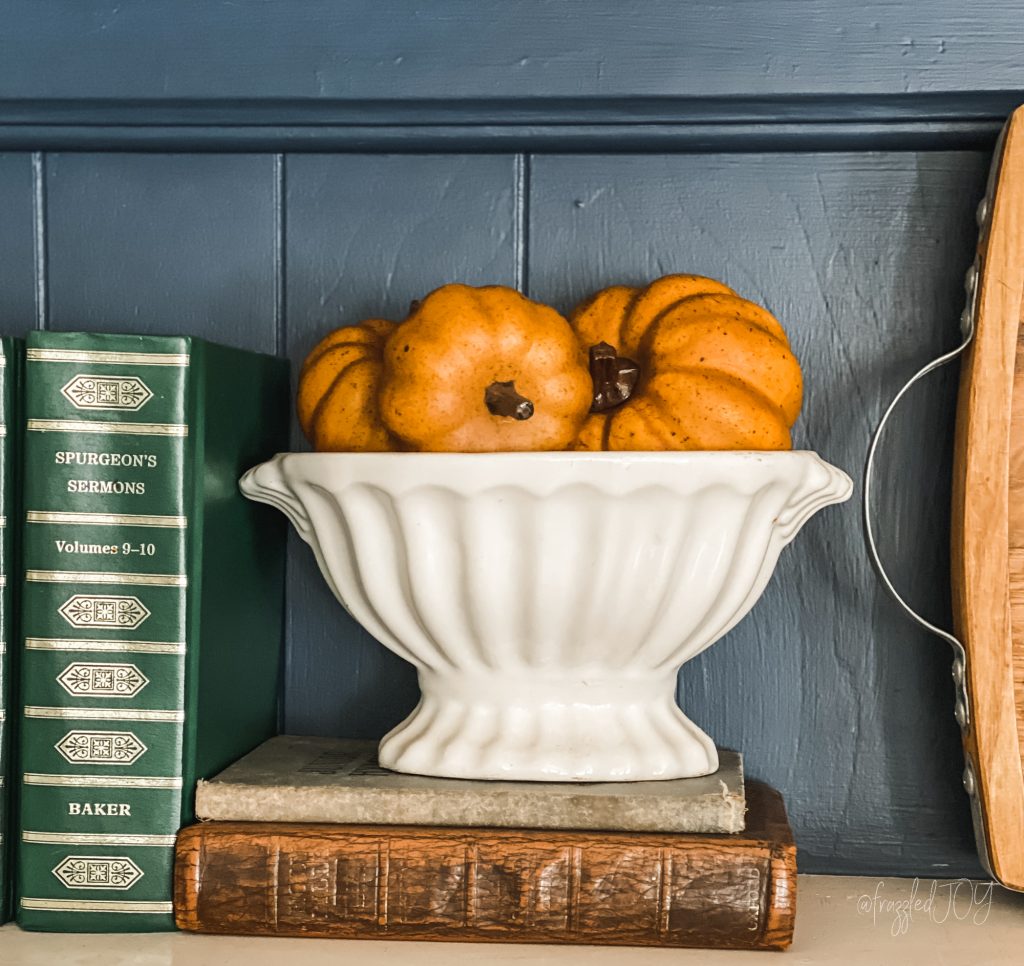 This sweet tiered tray from the Target Dollar Spot (or whatever they're calling it now) last year.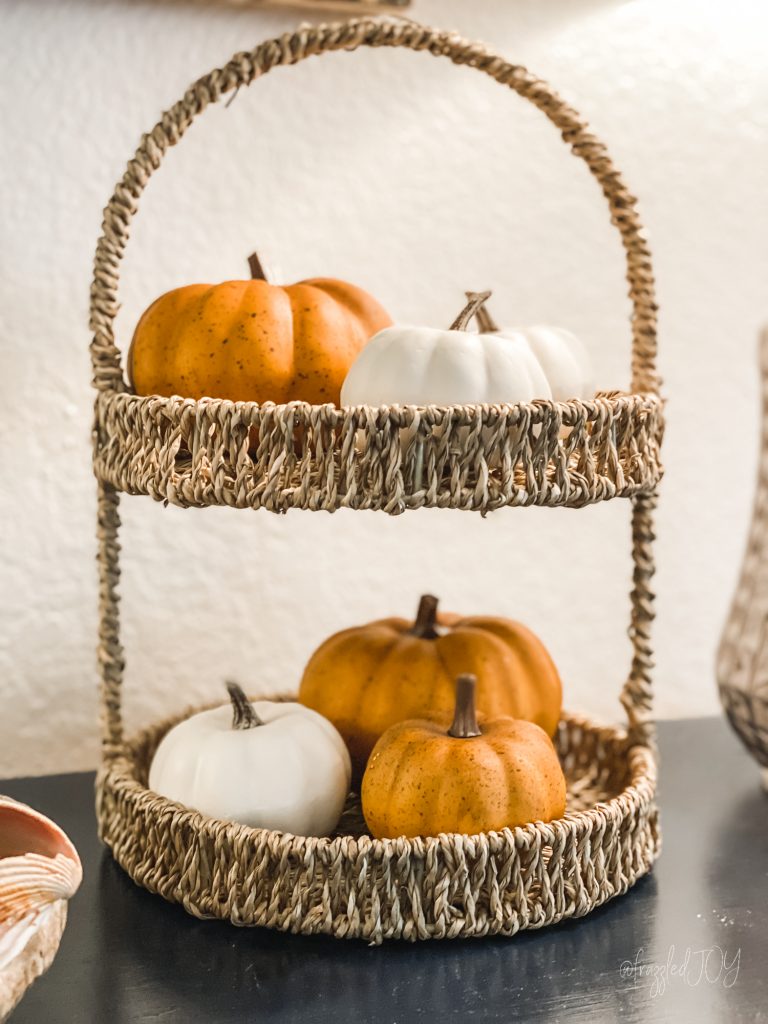 In the guest bath.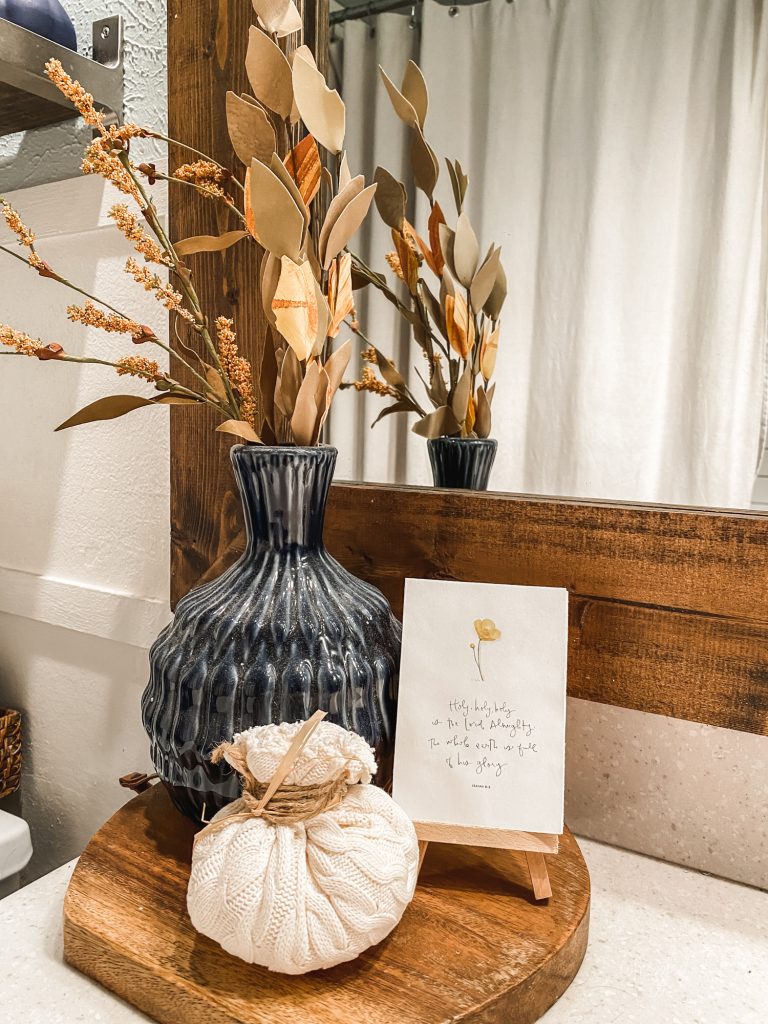 And even on the mantel.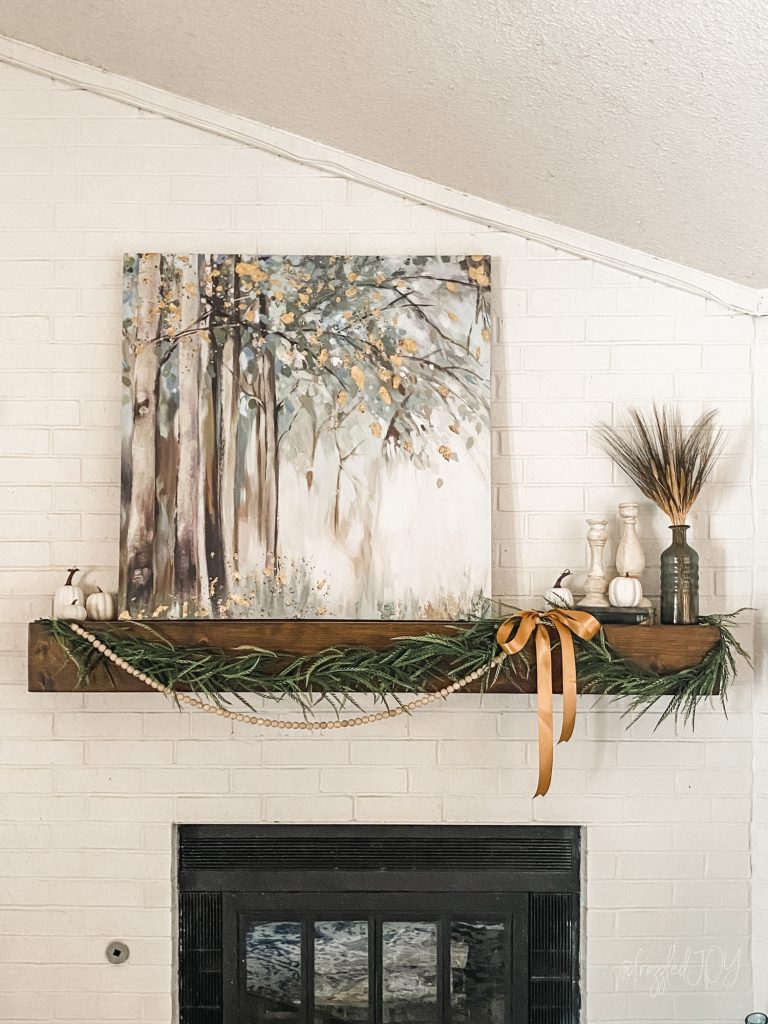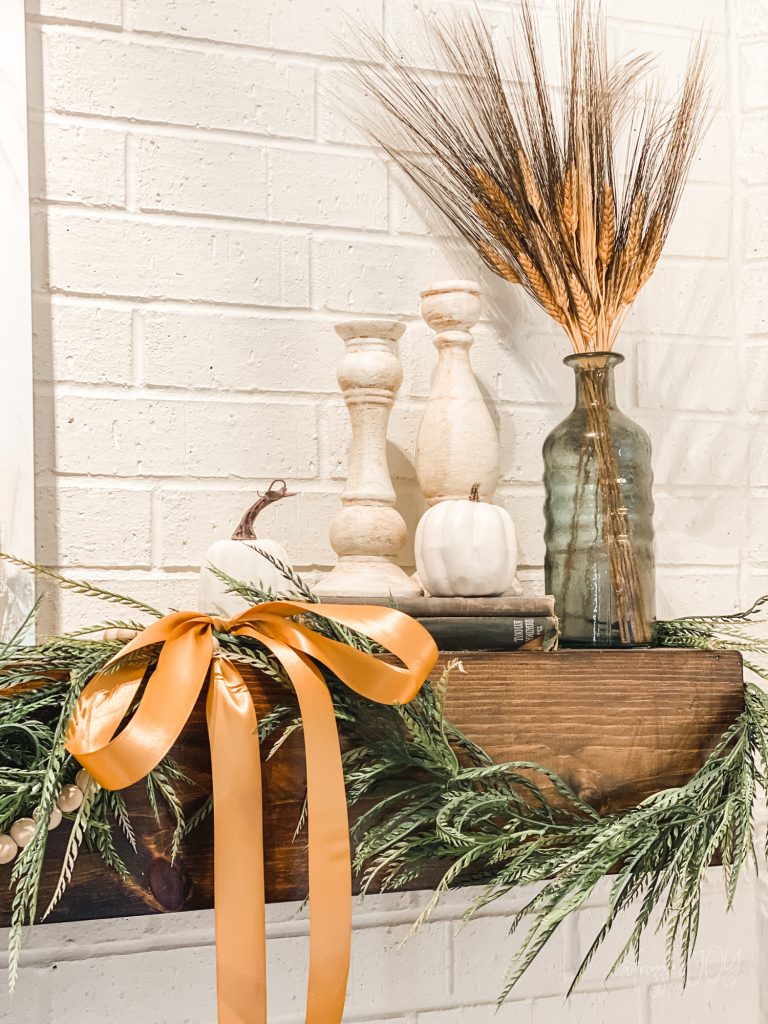 Some faux pumpkins and a few faux fall stems and our home feels cozy and ready for the season. I still need to find a couple of fall throws (we de-cluttered aka stuffed things in cabinets and closets when we were getting the house ready to list so I've had trouble finding things lately) and maybe change out some pillow covers, but otherwise we are ready for the next season – in life and in weather. 🙂
What's your favorite season?? I love spring, but man Fall is my favorite, I feel like my soul comes alive in the fall.