Hello there! You might have noticed that the walls, and the brick weren't the only things that got a little paint love in our family room. The built-ins also received some in the form of color this time!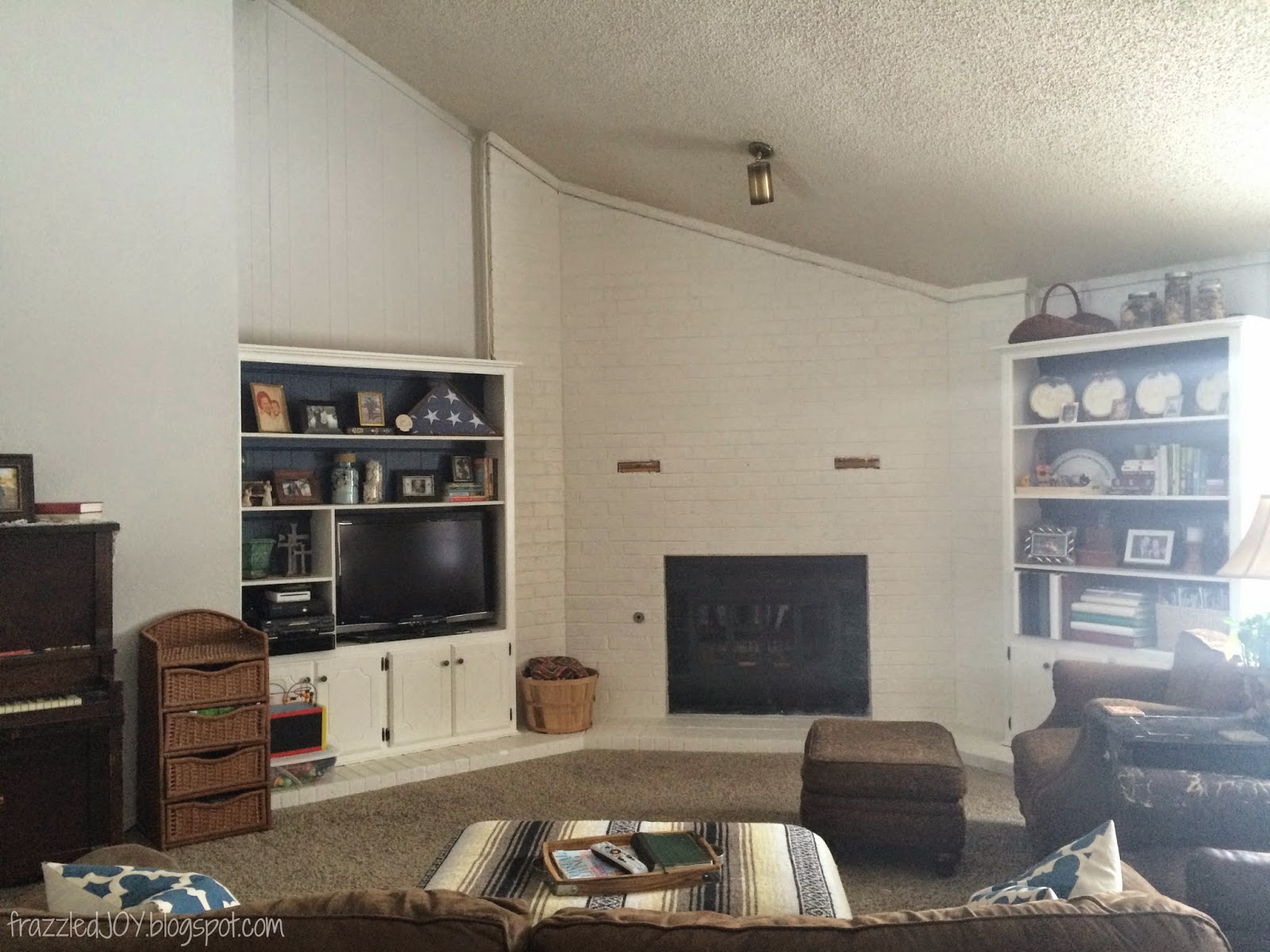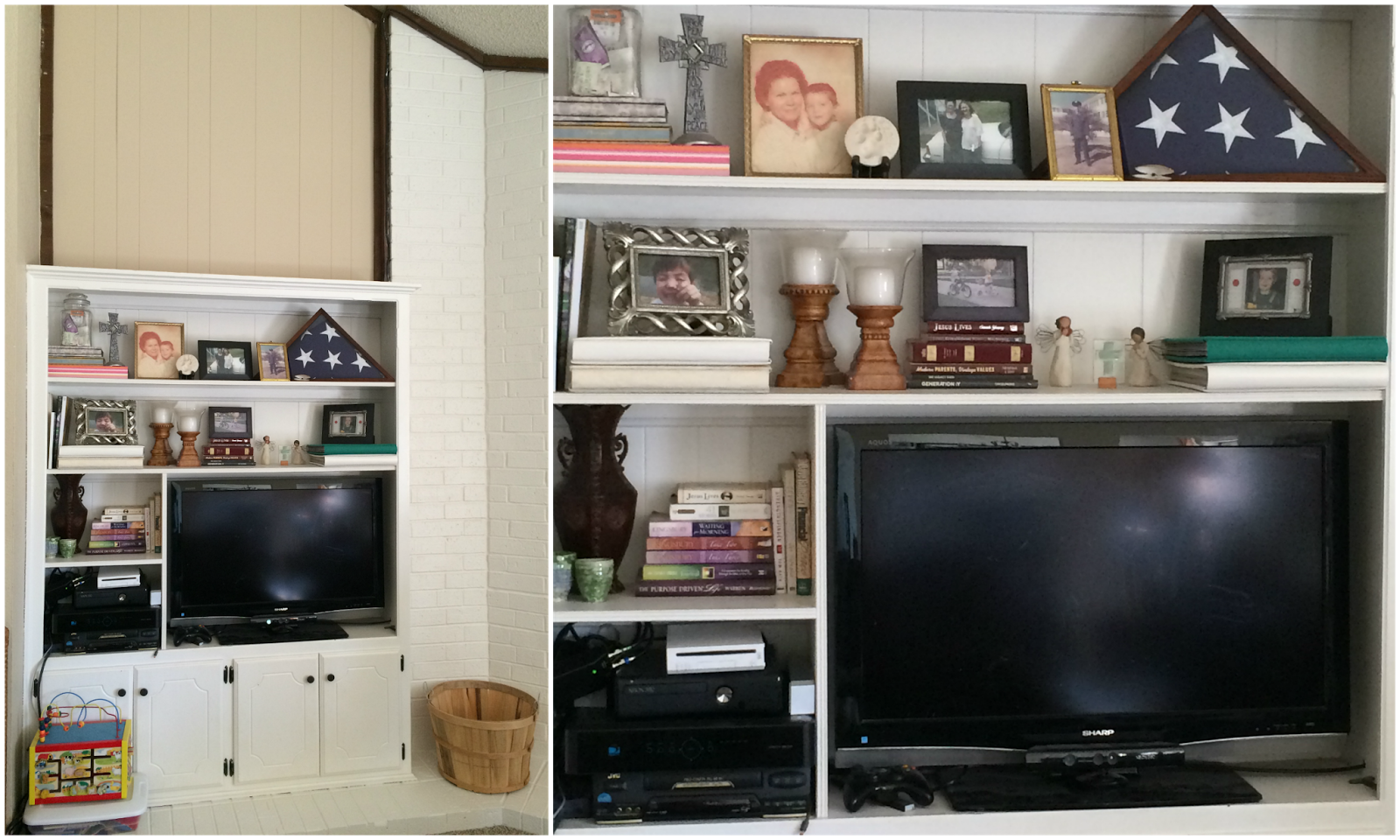 And here they are after paint.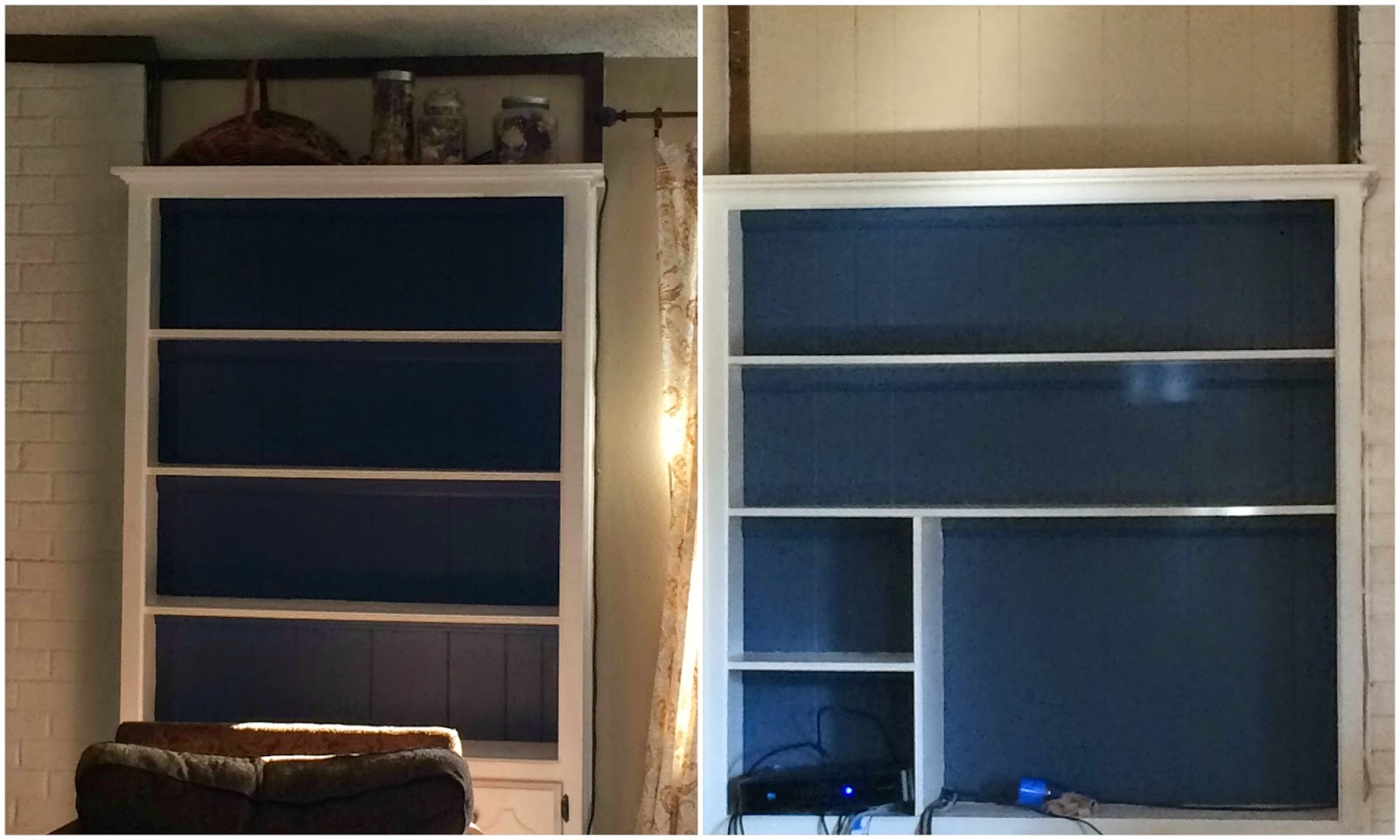 And after things got returned to the shelves.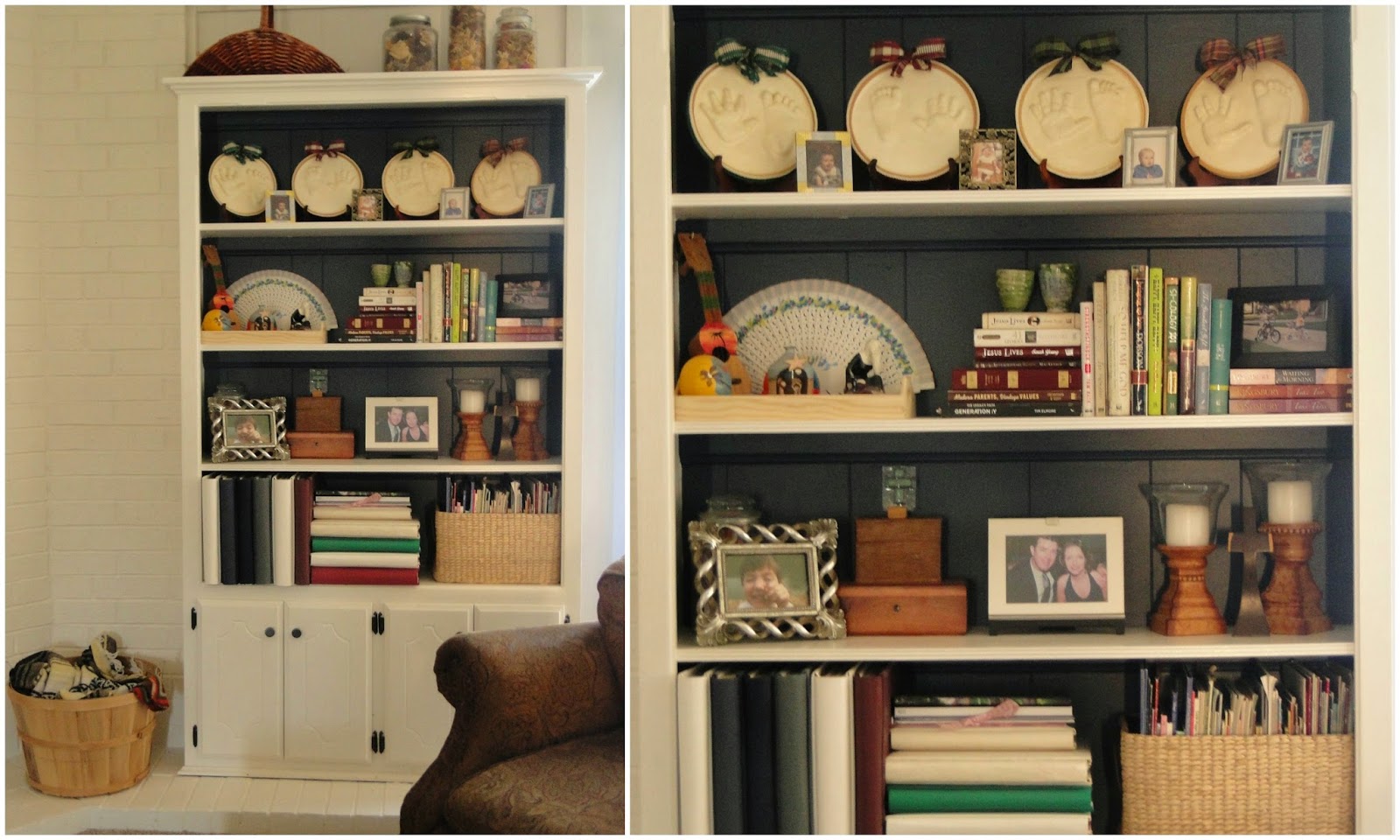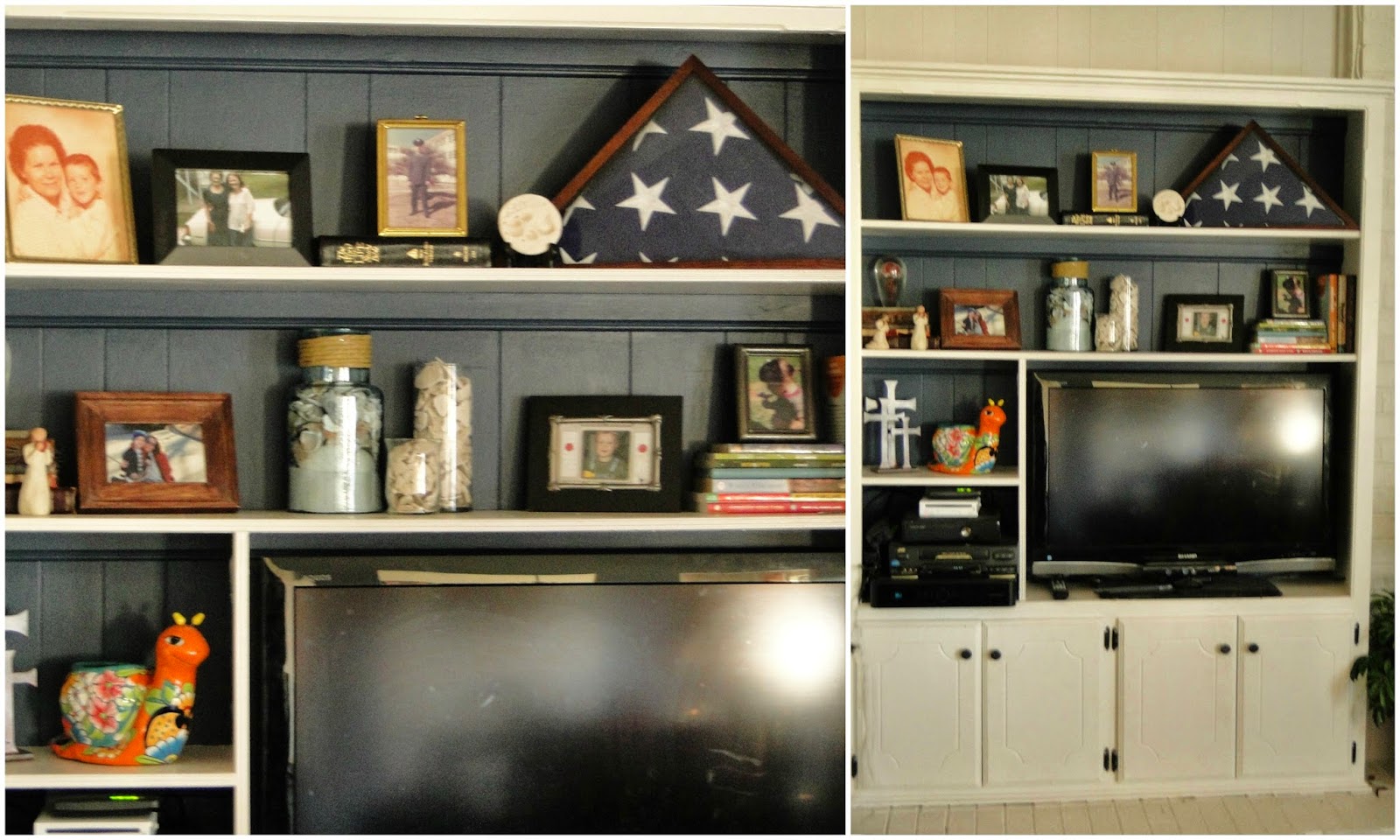 I re-styled a few things while I was at it as well. After 13 years of living with these built-ins, I'm still not great at styling them, but I do feel like it's getting easier.