I live in a land-locked state. No beaches around, unless you want to count lake beaches, which I don't. But, the ocean and the beach are my happy place and it brings me so much joy!! Every time I go I am inspired to bring more and more of the look and feel back into my own home. I used to think it wasn't possible without it looking too cheesy and themey. But, now I understand that what I am after is the feeling that I get when I'm at the beach, not necessarily the cutesy, touristy beach decor.
I always take lots of pictures, and this time was no exception. I would like to share some of my favorites with you and how I plan to or have incorporated the look and feel of the sand and surf into my home.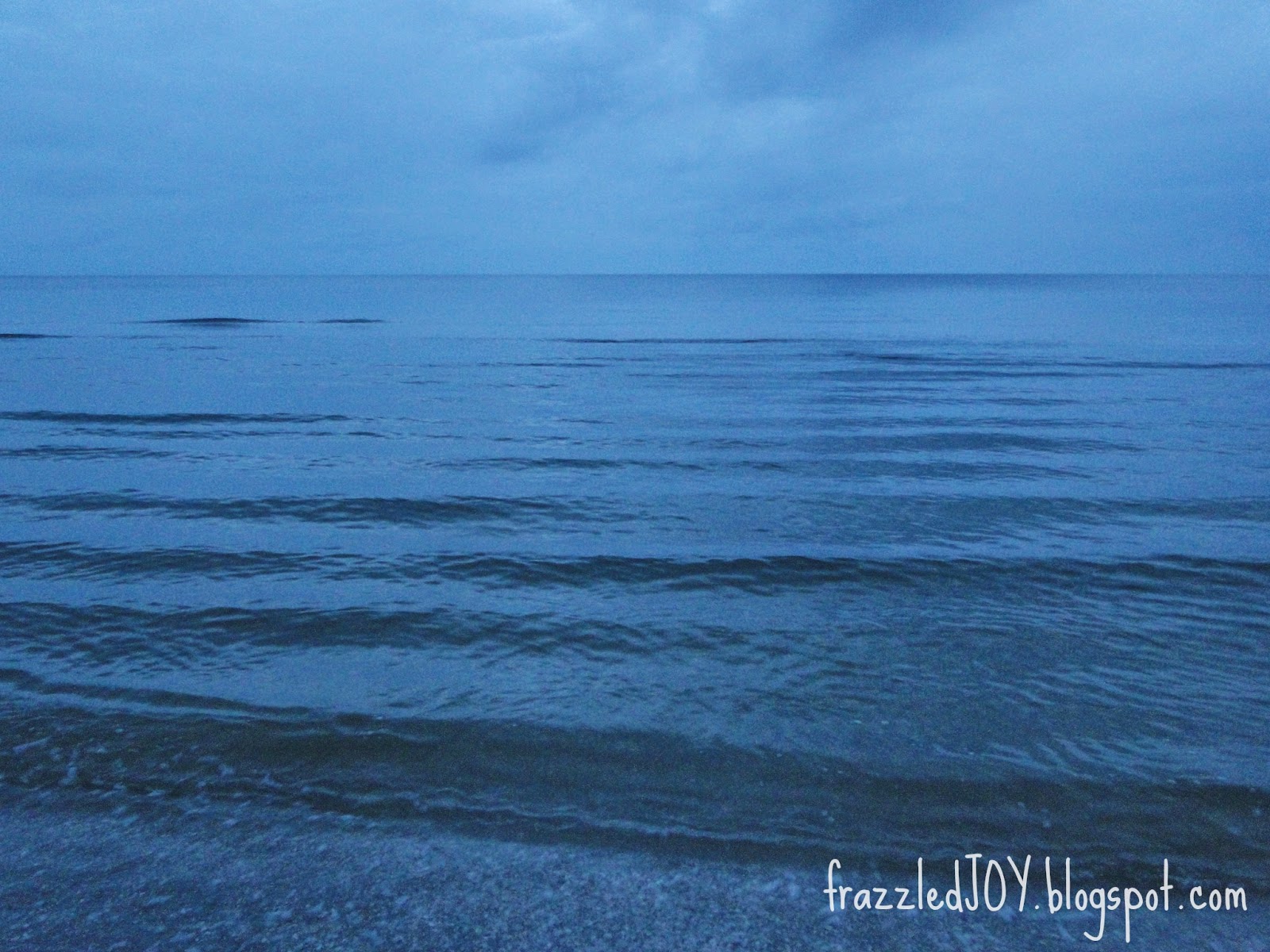 Let's first focus on color. There are so many different colors to be found just looking out over the ocean. Depending on sun, clouds, sunset, nighttime. Deep rich navy blue.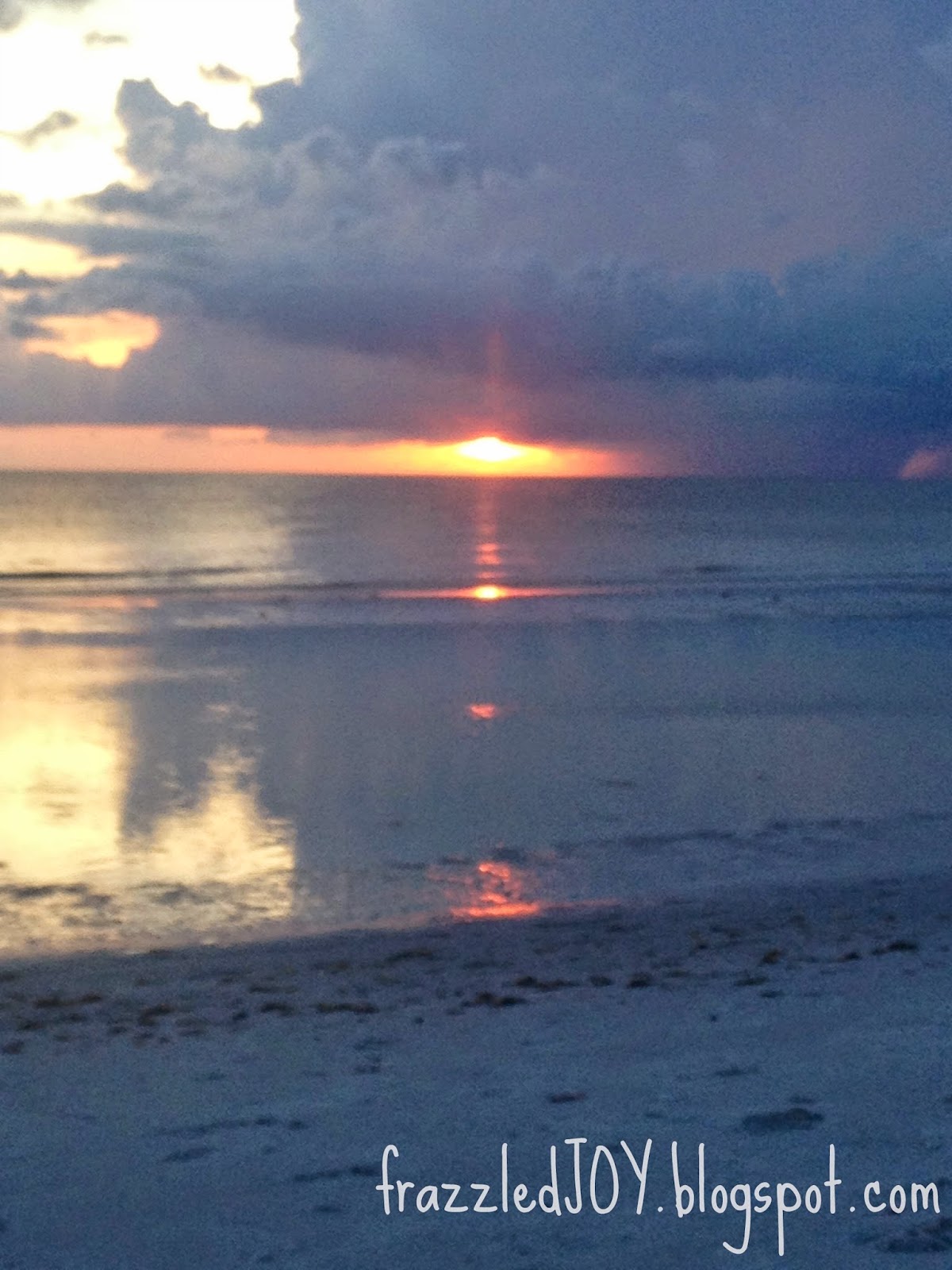 The oranges, pinks, purples, and yellows in the sunset.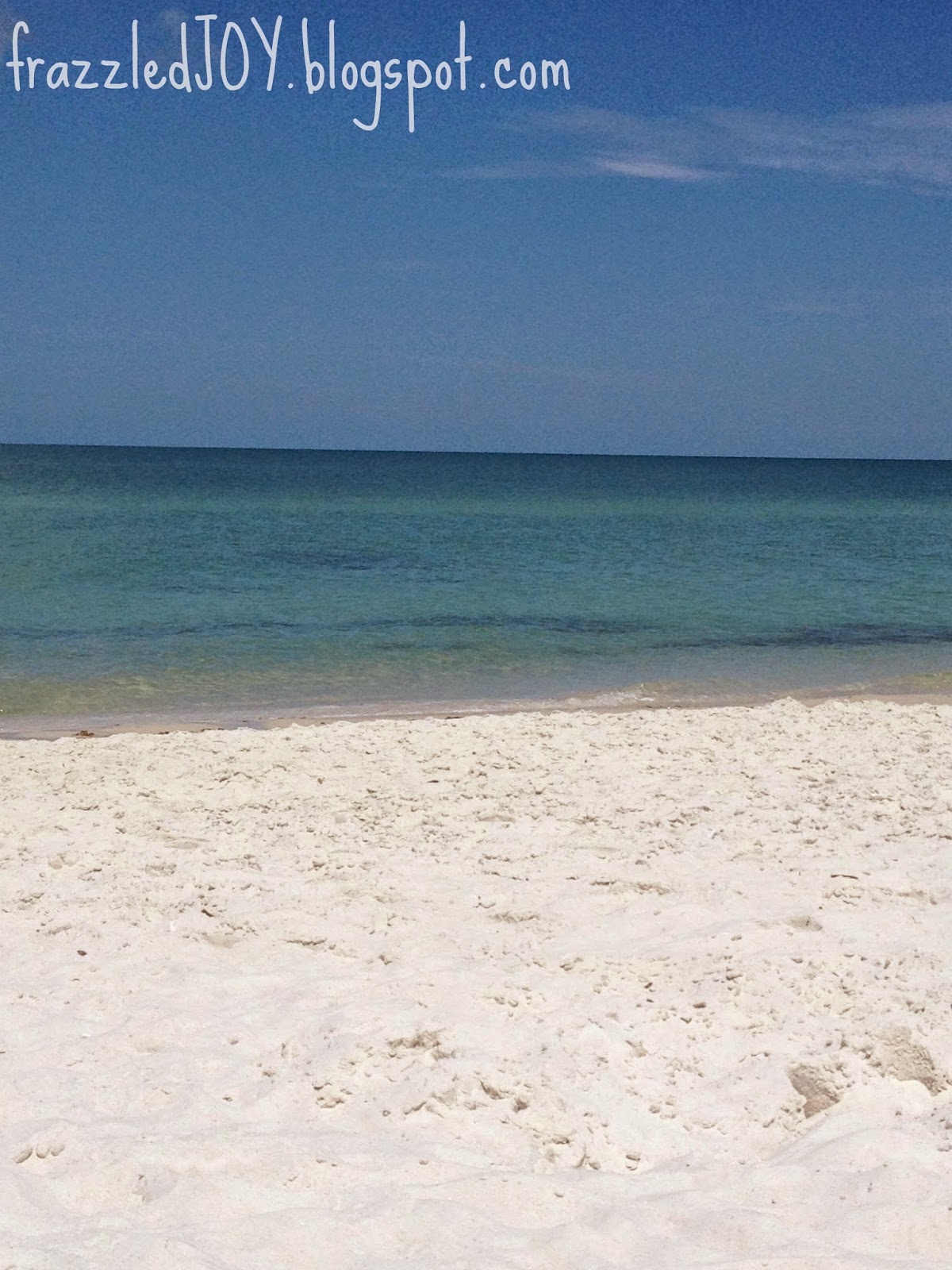 The bright blues, and greens on a sunny day, and that glorious white sandy beach!!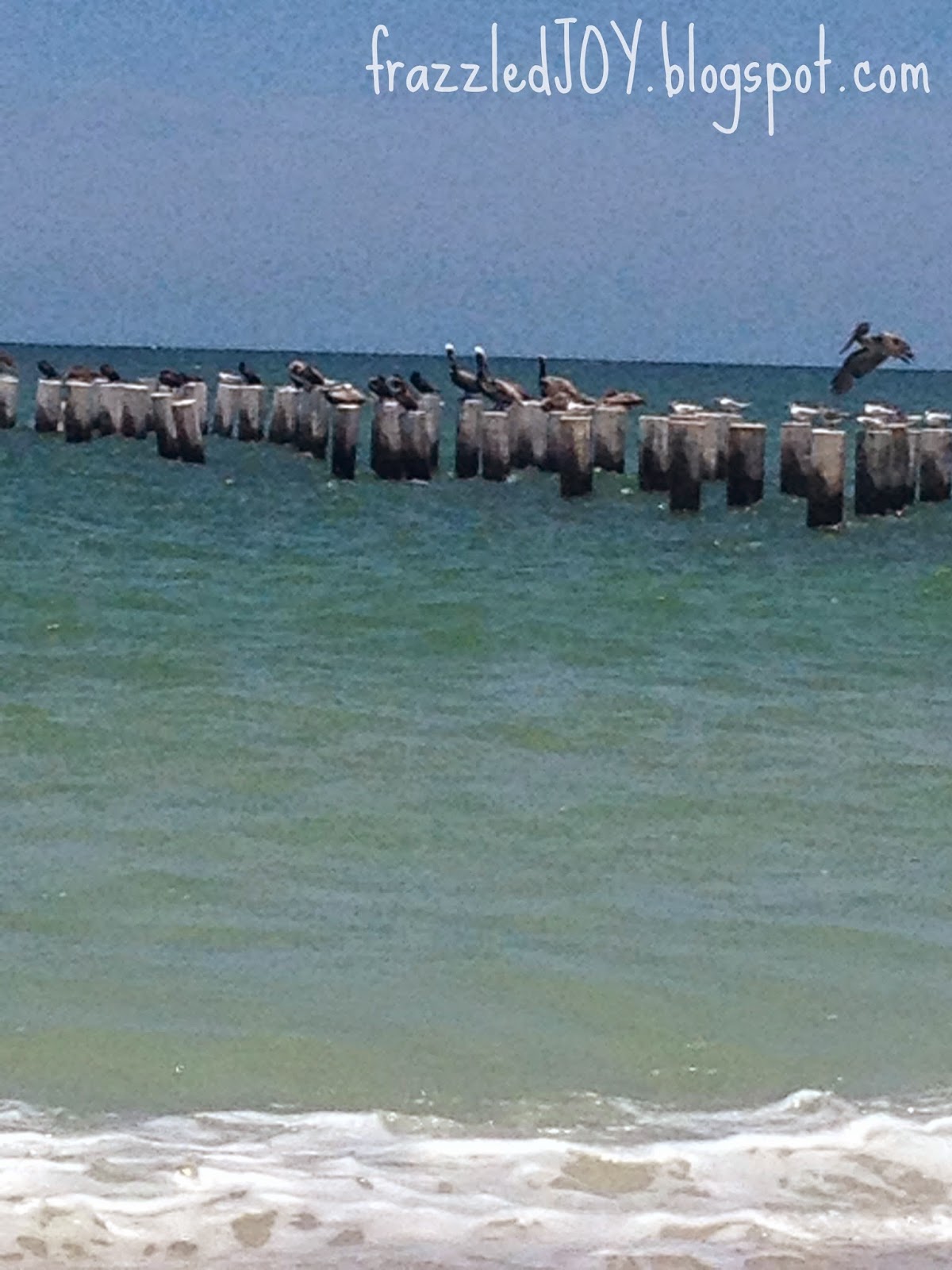 Then there are the things that go along with the atmosphere at the beach – old wood poles, that maybe held a pier one day (and of course the pelicans).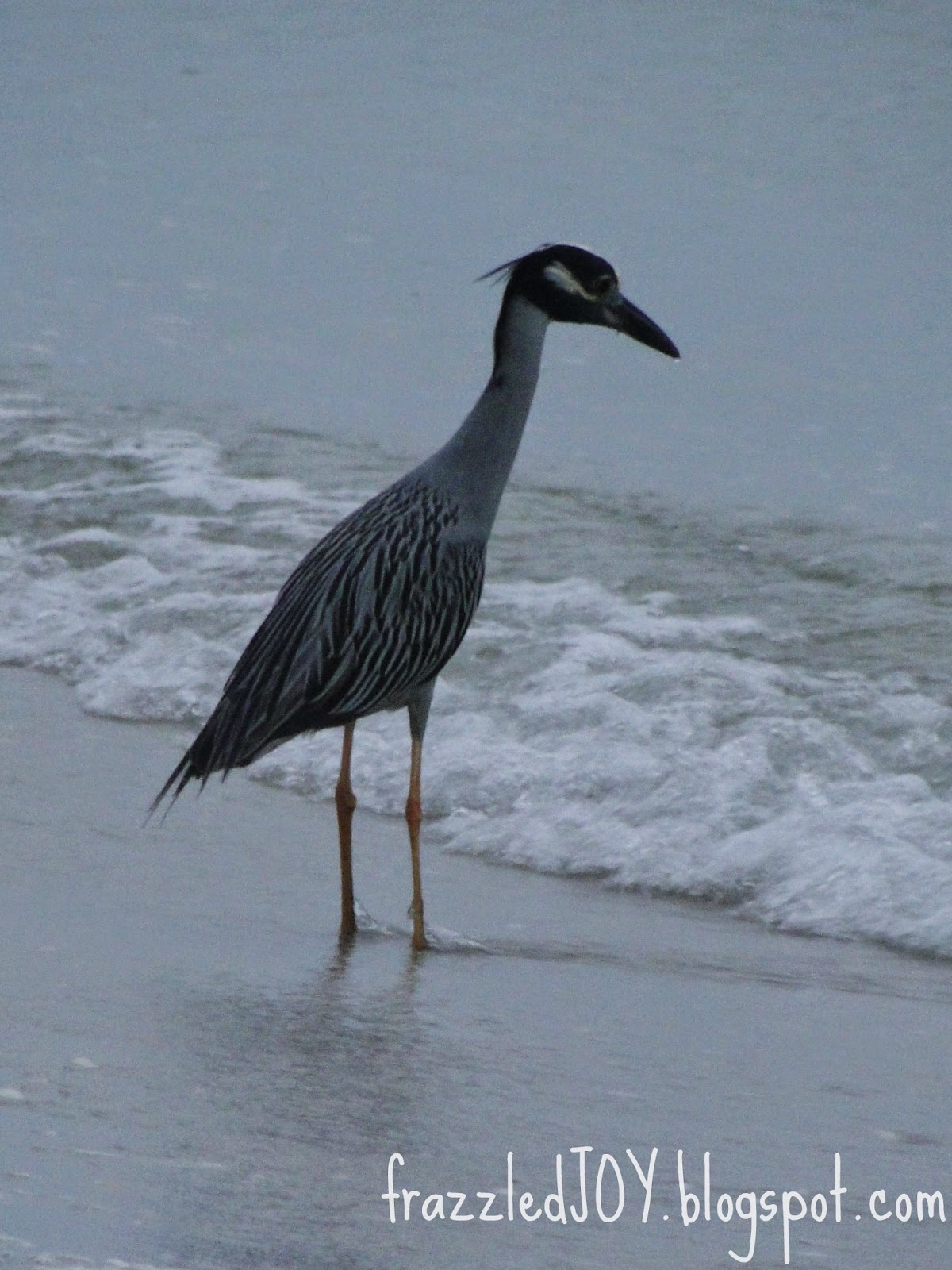 I love that God chose to make this beach bird black – every home can use a little black to keep everything grounded. Isn't he just gorgeous??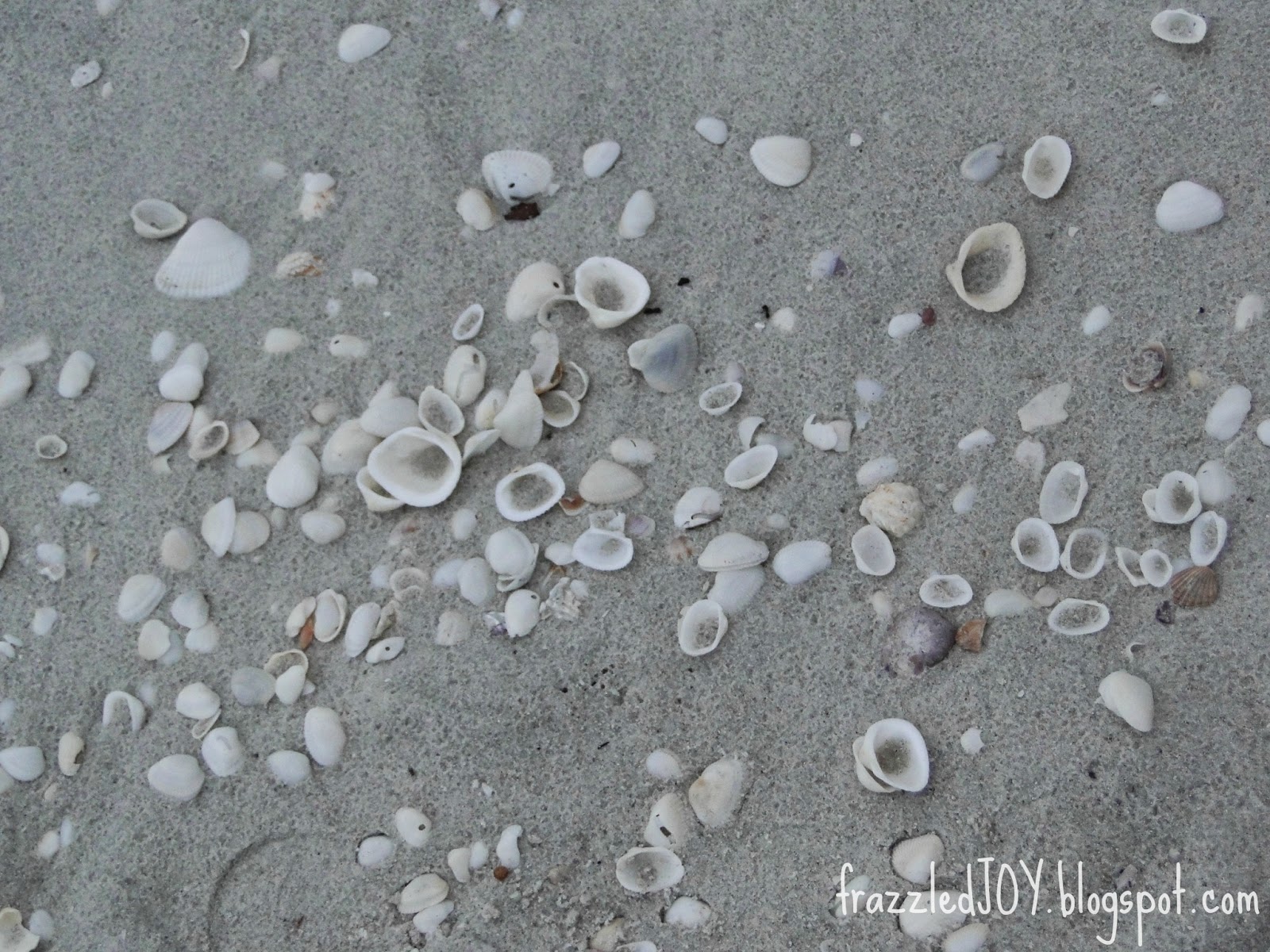 And then, let's look at the colors and textures on the beach. Seashells are everywhere and the variety of colors and textures are endless. God is so creative don't you think??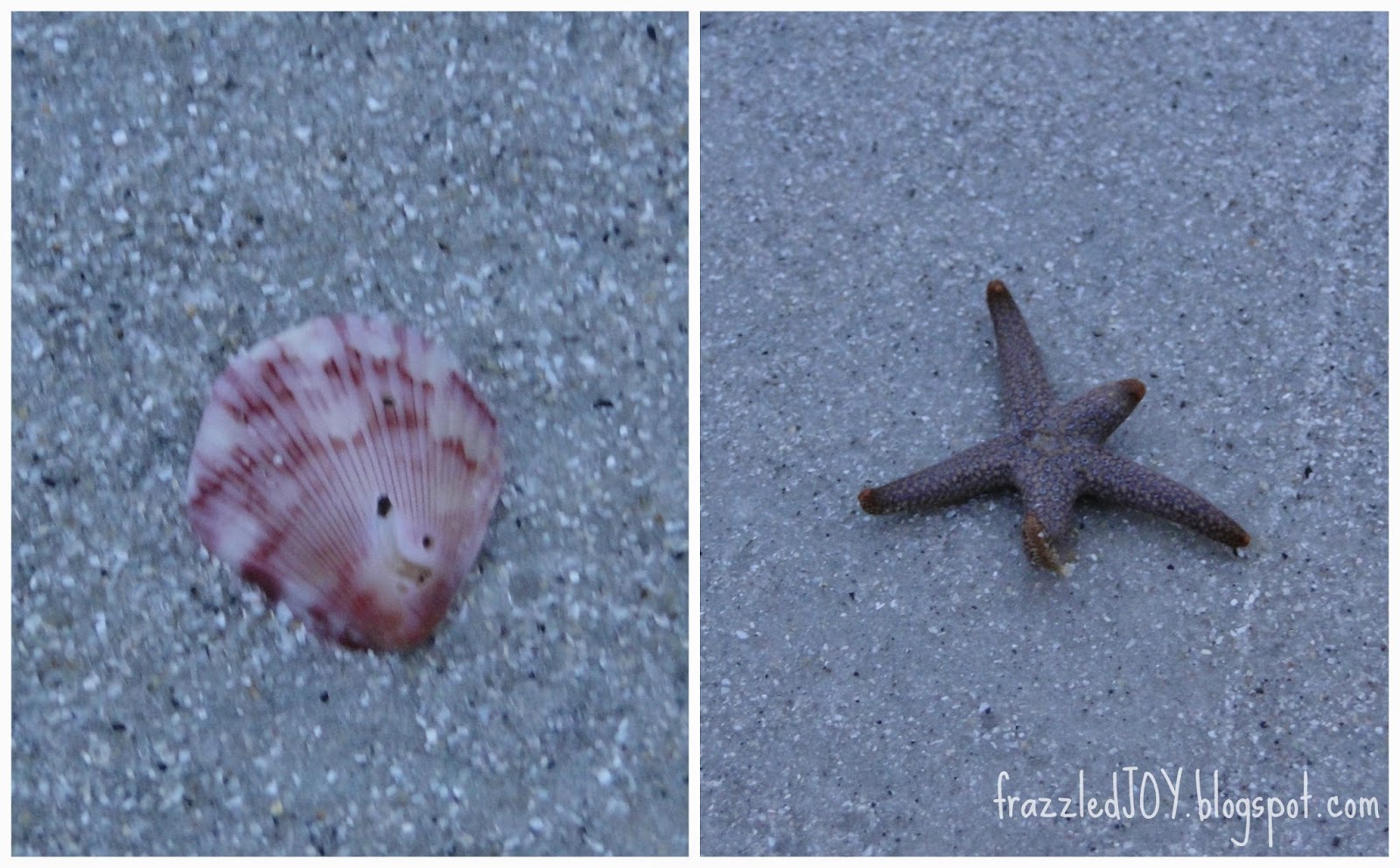 I really enjoy the architecture around too. This is a shot inside the hut on the beach that kept us out of the rain. Yep. That grass, thatch roof thingy kept us completely dry – amazing!!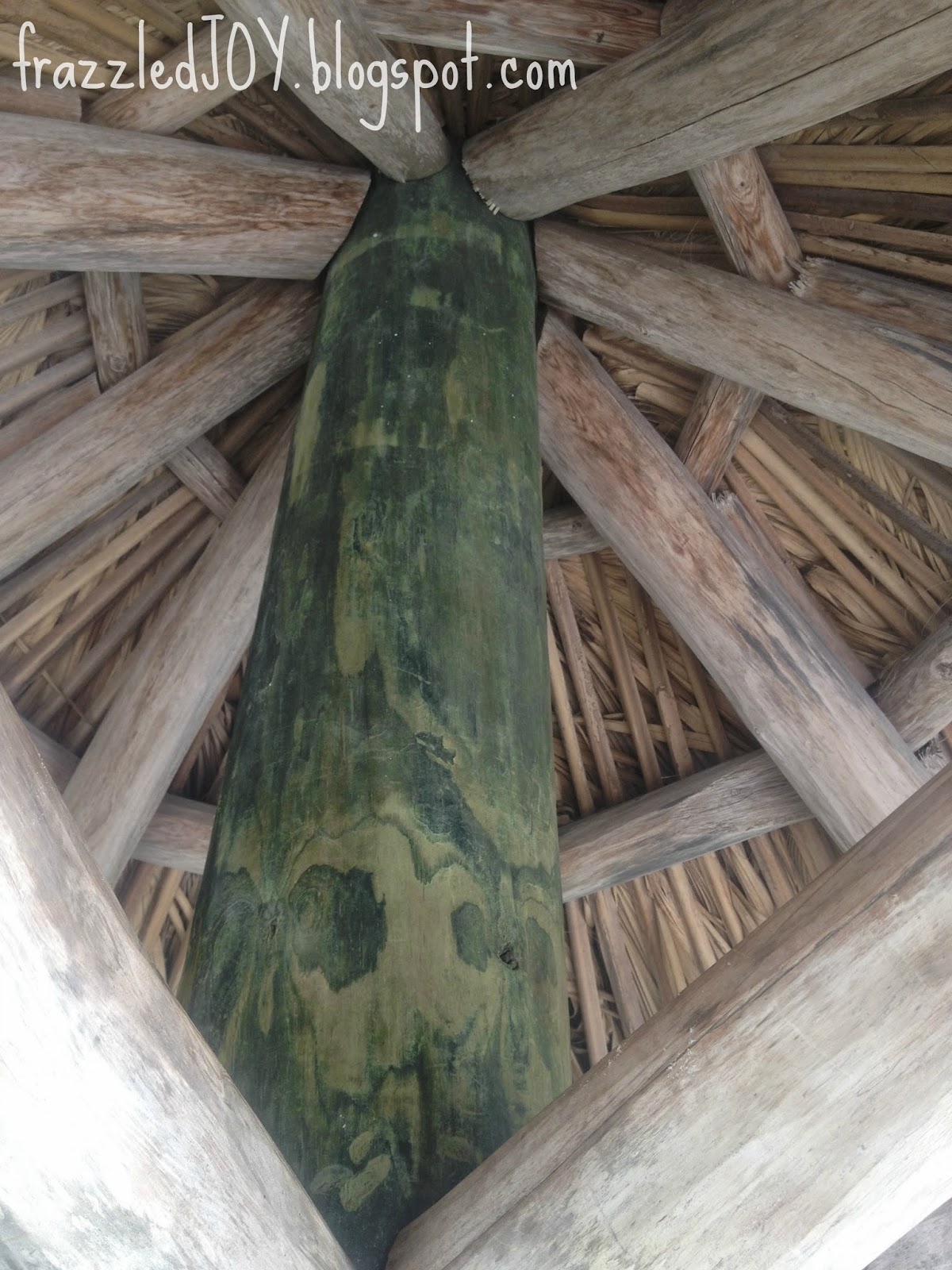 Then there are the homes. Oh, to have a beach front home one day…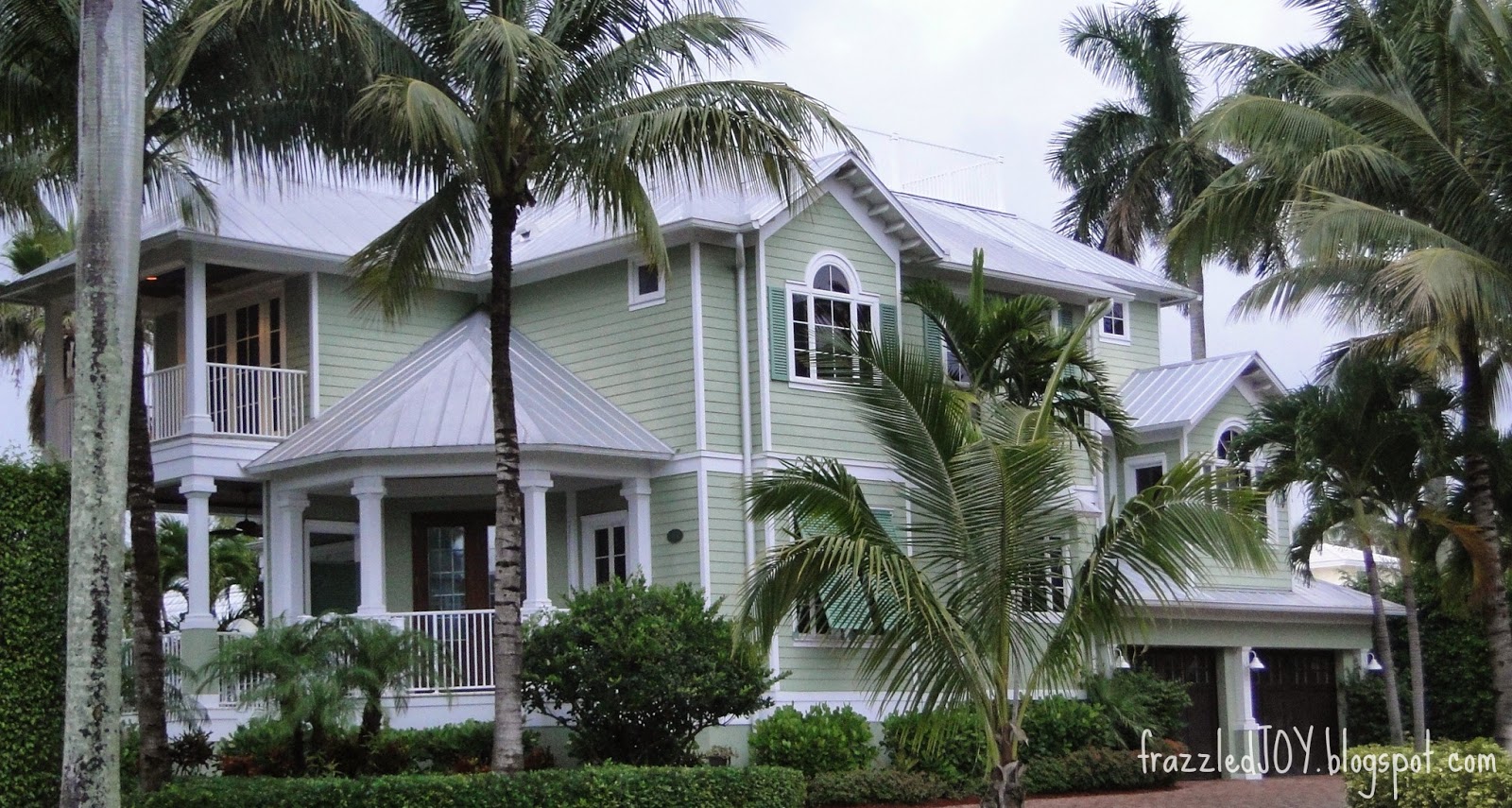 Colors on a home that look most lovely at the beach – mint green and yellow. I loved the mint green ones so much hubby said we should paint our house mint green…I'm not sure the neighbors would appreciate that :).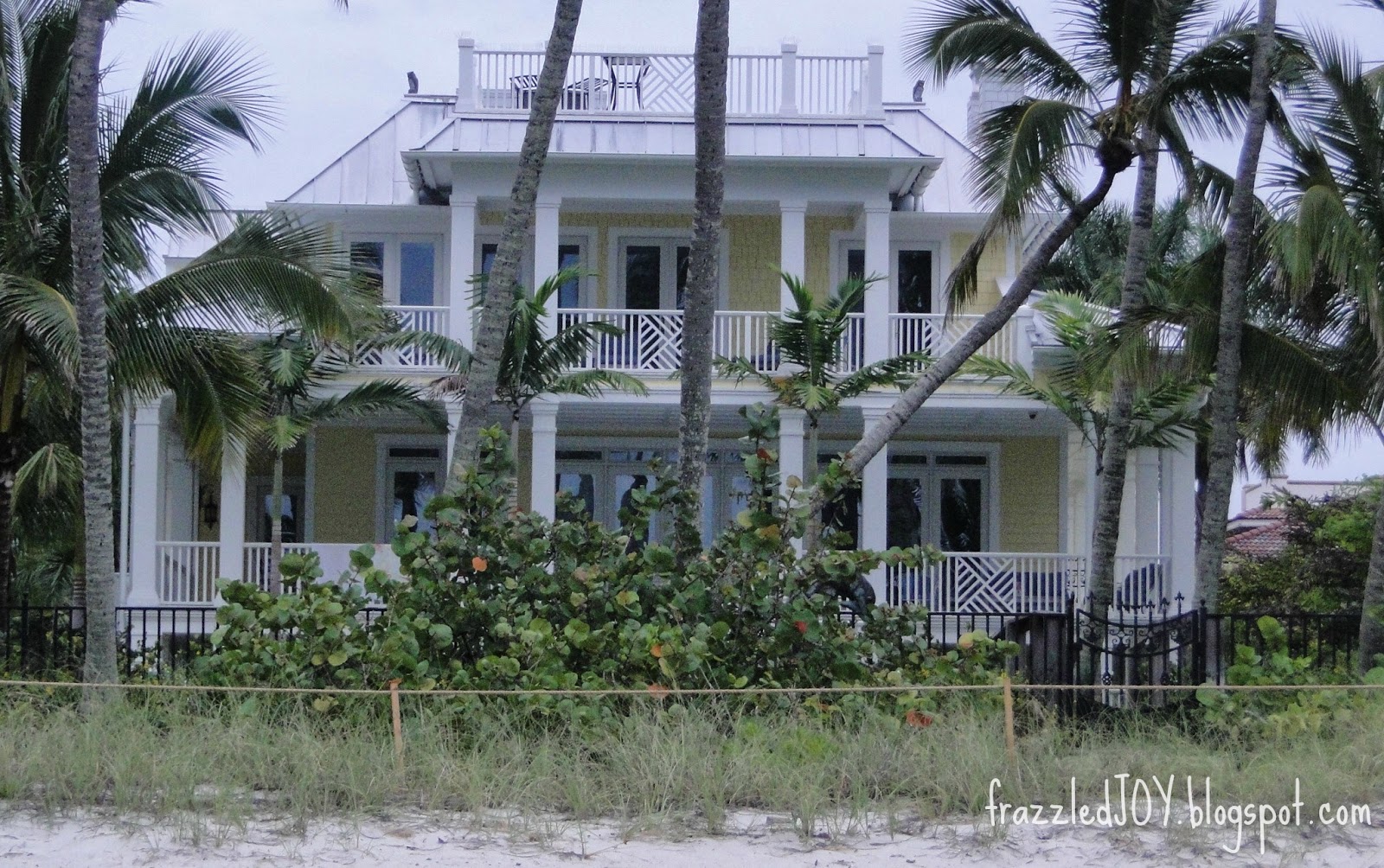 So much eye candy, everywhere you look. But, for me like I said before, it's more about a feeling. Simple, relaxed, natural and breezy. I am naturally drawn to the colors, and textures at the beach so those are coming into our home. You can see that I have already started with that in our kitchen/dining and our master bedroom. The simplicity of the beach life is so soothing to me. De-cluttering our stuff, and simplifying our home has been such a blessing to me and our family. We can all breath a little easier these days!!
How about you?? Do you love the beach?? Does it inspire you?? Or are you more taken by the mountains, or maybe it's the corn fields, or maybe it's the city lights that grab your attention. Wherever you are most comfortable, I say survey the territory, take notes of the things you are drawn to and bring those things into your home.